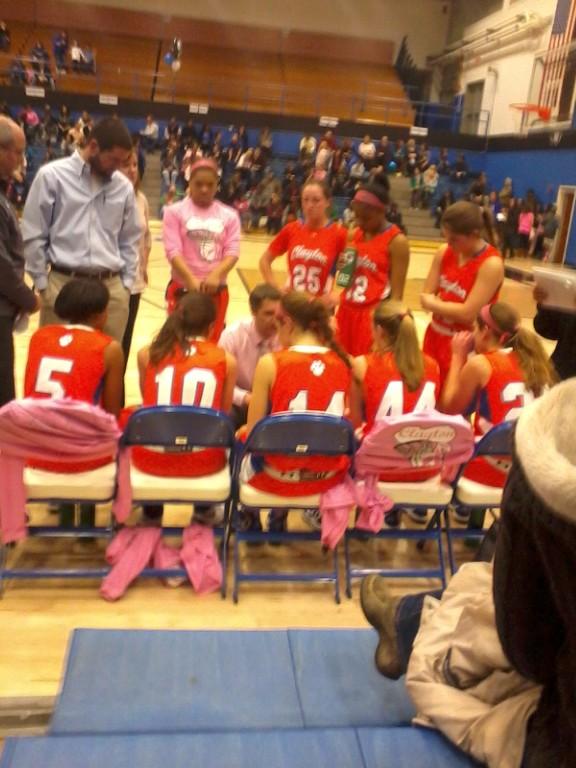 Though bitter rivals on the court, the Clayton Greyhounds and Ladue Rams teamed up to raise money for cancer research.
In the basketball games, the Rams beat both the Greyhound girls' and boys' teams. Clayton sophomore Mitch Elliott (boys' team) and senior Lacei Sams (girls' team) had strong performances in their team's losses.
With much hype surrounding the games, the teams took advantage of the opportunity to raise money for a good cause. White and pink shirts were on sale for $12, with proceeds going to cancer research.
During halftime, cups were passed around for fans to donate money. In a time period of only one minute, $1,500 was raised.
Though the outcome of the game was not ideal for Clayton fans, both schools had the ability to feel proud for standing up for a good cause.
Photo by Peter Baugh.