With their late coach Wally Lundt still fresh in their minds, the Clayton Greyhound water polo team had one of their most successful seasons ever.
The team's head coach was Jeff Spector, a longtime water polo and swimming coach. The two captains were seniors Jack Layden and Nico Salavaggione. Layden led the Greyhounds in scoring with 69 goals and was a member of the first team all-conference. Salavaggione scored 39 times and was on the second team all-conference.
Along with Layden and Salavaggione, seniors Harrison Garrett, Roger Taylor and Dan Zheng will also be graduating.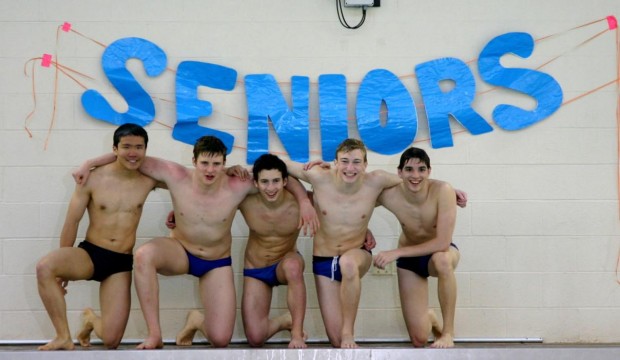 Returning to the varsity team next year will be juniors Doren Lan, Mo Mills, Amit Michelson and Noah Youkilis, sophomores Andrew Littleken and Jared Garrett and freshman Henry Brown. Of the non-seniors, Mo Mills led the team in scoring with 18 goals. Garrett and Michelson were the team's primary goalies.
The Greyhounds also featured an impressive JV team. Senior Dan Zheng, juniors Christina Krucylak and George Grayson, sophomore Sam Rubin and freshmen Robert Hollocher, Paul Krucylak, Sammy Bale, Sophie Allen and Eric Graham led the team, and also swang up to play with the varsity squad. Christina Krucylak scored four goals for the varsity team.
The Clayton team made it to the state tournament, but lost to the third ranked MICDS Rams in the first round by a score of 14-6. The Greyhounds were ranked 14th in the state for the tournament.
Layden explained how this has been the most successful team since he came to Clayton.
"[It was] our highest ranking and most productive season in four years," he said.
With a strong core of returning players and a budding program, the Clayton water polo team seems to have a bright future ahead of them.