The state tournament is nothing new to juniors Mac Rechan or Joey Dulle. Rechan finished second in state (as a sophomore)Â in 2012 and third in 2011 (as a freshman).
Dulle won state in doubles as a sophomore and freshman. However, when his partner Jake Lee graduated, Dulle began playing singles for Clayton. Rechan has been on the All-Metro first team his freshman and sophomore years, and Dulle was first team as a sophomore and third team as a freshman. Both are expected to be selected to this year's All-Metro team.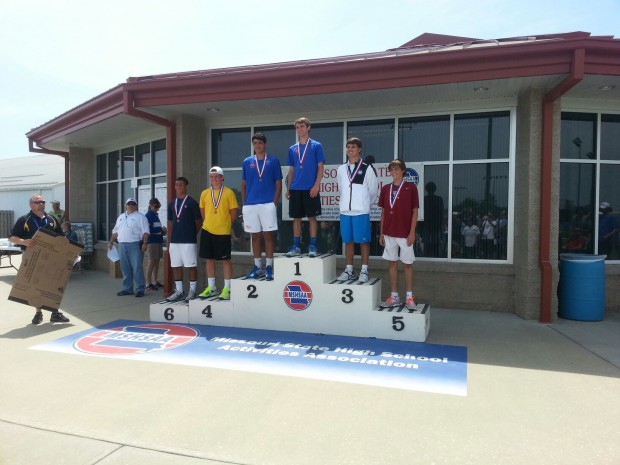 Rechan and Dulle squared off in the state championship for a rematch of their district match, a match that Rechan won. Rechan won again at state, giving him his first state championship.
To get to the championship, Rechan beat Kyle Taylor of Lafayette County High School, Joseph Louis Mcallister of MICDS and William Sistrunk of Greenwood High School. Dulle defeated Chandler McCray of Pembroke Hill, Steven Ketchmark of Barstow High School and Joshua Hurt of Fulton High School.
The boys' team was coached by Susie Luten.