The whole weight room stopped to watch junior Mike Gant as he prepared to squat. It was max out day, where everyone on the football team tried to squat as many pounds as they could.
As the amount Gant lifted went higher and higher, more heads turned. He ended up squatting 505 pounds, an almost unheard of amount for a high school junior.
"I don't think I have ever seen a junior do that," head coach Scott Weissman said. "I've seen seniors and some college people do it, but I've never seen a junior."
As a starting offensive guard and defensive tackle, strength is one of Gant's biggest assets.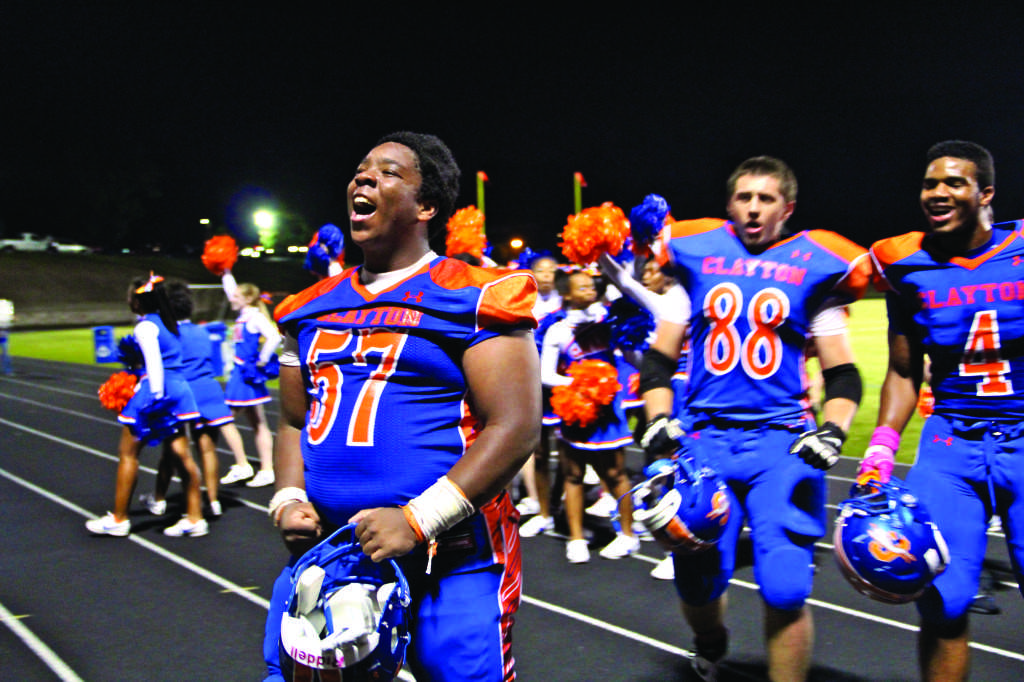 "My strengths on the field, for my position, is I'm quick off the line, I have good hands and I am strong, so that helps me out a lot," he said.
Gant has excelled on both sides of the ball, earning Second Team All-Conference defensive, First Team All-Conference offensive and All-District offensive honors. Over the summer, he went to a National Underclassmen Combine where he was ranked the third best defensive lineman at the camp.
He also serves as a leader both on and off of the field.
"Big Mike is always full of personality," Max Villaire, Gant's teammate, said. "He's always there encouraging and just pushing everyone to be the best they can be."
Weissman feels that Gant also leads by example.
"Michael leads by example, he's trying to be a little more vocal but he's more of a leader by what he does," he said.
Gant was called up to play on the varsity team his freshman year after a few injuries, and was a starter his sophomore year, helping the team to a District Championship.
After his high school career, he is determined to play college football. Though there has been no offers or serious communications from schools, he has gotten interest from a number of universities, including Missouri, Tulsa, Illinois and Minnesota.
Playing on both the offensive and defensive sides of the ball can be grueling, and Gant feels that mental preparation is essential for his success.
"If I'm in a game and I'm tired, I can't tell myself that I'm tired," Gant said. "I have to beat the guy across from me every time and make sure that I am well prepared, more than he is."
Through hard work and dedication, Gant has great potential with Clayton and beyond. Weissman is excited for Gant's future.
"Obviously he is still learning, but the thing is getting and having the opportunity to play against some of the people that we play, I think he's going to open some eyes," Weissman said. "And along those lines, once they see him play and they get to know Mike, there is no limit for what he is going to be able to accomplish."