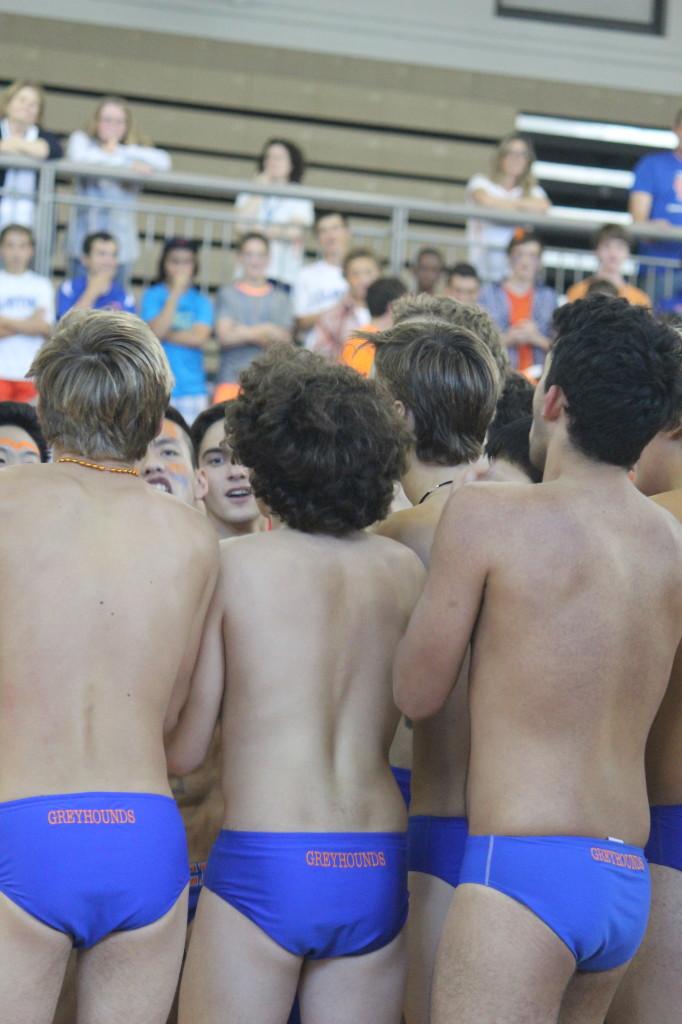 The whole school was looking at me in my speedo. It was my sophomore year, and the swim team was performing at the homecoming pep rally. We were splattered with messy orange and blue paint, screaming our heads off and having the time of our lives.
Every fall, self conscious athletes dance and shout in Stuber Gym with the whole school watching. Most of the time, students would never dream of standing up in front of their entire school, but the pep rally is an exception.
It is my favorite day of the year. I love the shouts, the joy and the feeling of community. The only problem is, it only happens once.
Winter and spring sports teams have no chance to have the spotlight in front of the whole school. They don't get to hear the encouragement from their classmates and teachers or see a crazy amount of orange and blue.
Last season, the girls' basketball team struggled with attendance. Home games would see very scattered crowds. Even at their district basketball game, there were not many Clayton fans. The team wanted their classmates to see them. They wanted to feel school spirit.
Members of the squad talked to the principal about adding a winter pep rally. They began planning a dance and floating ideas around to other teams. However, their highly anticipated pep rally never happened. Time ran out and there was not enough interest from school leaders to make it happen.
I know education is important. Teachers do not want their class time taken away. But school is not only about education. Yes, it is the main reason we are here, but school is also here for us to have a community.
We should strive to be a community that supports one another. That takes pride in students' accomplishments and interests beyond the school day. A pep rally for every season would send the message that we believe in greyhound pride throughout the school year, not just around homecoming.
I want my friends who play winter and spring sports to have the same opportunity that I have with my swim team. It disappoints me that the adults in our building are unwilling to make it happen.
Classes are just one piece of the puzzle of high school. For upperclassmen, their days with this community are coming to a close. I was given the chance to perform at the pep rally, and it is one of my favorite high school memories. It is  wrong to deny others the same opportunity.