Show it With Style
The Style House sits on the intersection of Cherokee Street and Compton Ave. Phrases like "Meet Me in Saint Louis" and "Get Your Thrills in Saint Louis Hills" plaster the walls, side by side with images of the signature Central West End lamppost and the iconic Fleur-de-lis.
Run by Jeff and Randy Vines, twin brothers who grew up in the suburbs of Saint Louis, the store has one simple goal.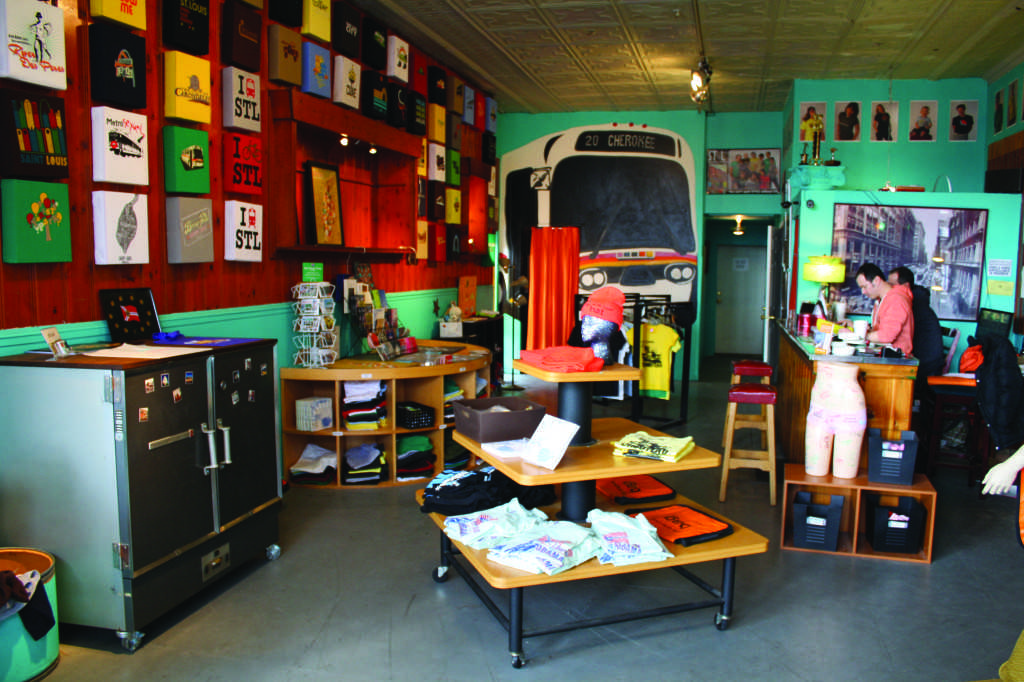 It's bringing Saint Louis back with style.
In business for ten years, STL Style sells primarily T-shirts promoting inside jokes of the Saint Louis community.
When the Vines brothers came back from college they wanted an outlet to express their love for Saint Louis. None existed. In their spare time they began printing T-shirts with the help of a designer friend.
A simple hobby soon blossomed, and eager St. Louis enthusiasts approached them, wondering where they could get shirts of their own.
The brothers soon found that many people shared their same excitement for the city.
"A lot of people had great pride in the city, but no real way to express it, so we slowly started churning out different designs," Randy said
For years the Vines' brothers would print shirts at night after a full day of work. However, in 2009 Jeff found himself out of a job and decided to commit himself fully to their T-shirts. Six months later Randy quit his position as a hotel manager, and the brothers opened their store to the public.
The new store offered the brothers both an outlet for their passion for the city and a work environment that suited their personalities perfectly,
"We just weren't cut out for working in an office, getting dressed up every day… our love of Saint Louis was the one thing we never tired of," Jeff said.
From there STL Style exploded. Within their first year as an established store, the Vines brothers grew out of their original space on Cherokee Street and moved to the corner store that they currently own.
Although the majority of their T-shirts are affectionately promoting Saint Louis, the brothers now do custom work for groups all over the city, including WASHU, Trailnet and Saint Louis Public Radio.
They have not limited themselves to just T-shirts. The store is covered with posters, onesies, and even underwear. Every item conveys a unique aspect of Saint Louis.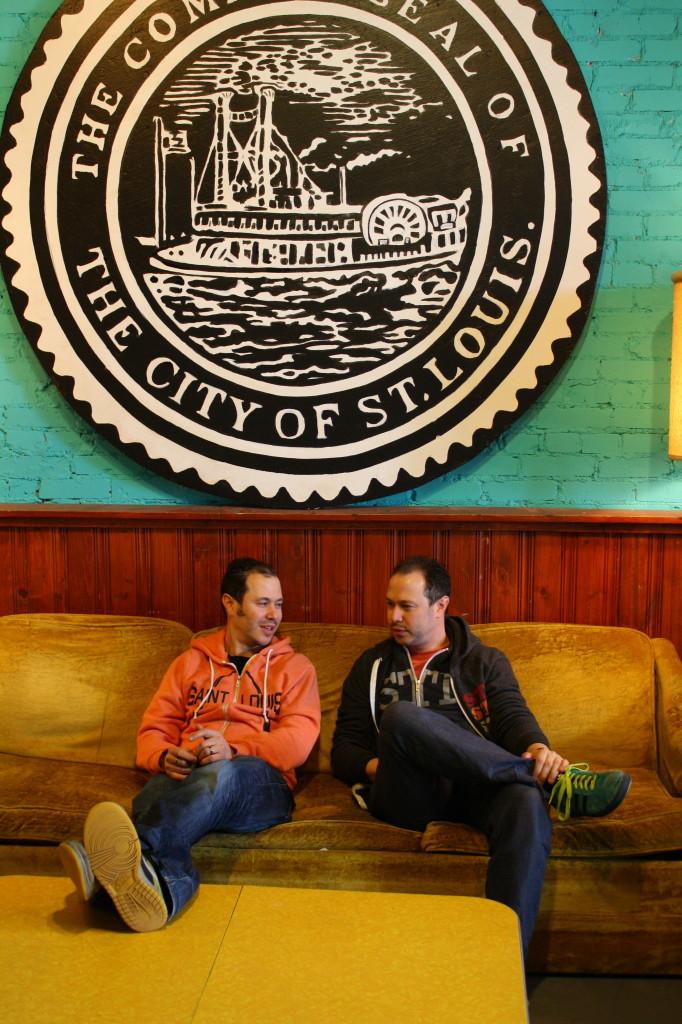 Displayed in the front of the store are orange mugs with the message "City of Saint Louis: Mug" written in bold Helvetica. A parody off of the orange public works trucks of the city that have "truck" written on them, these mugs are emblematic of STL Style's beloved personal touch.
"We took public works and tried to make it a little sexier," Jeff said.
To date, the brothers have roughly 70 different designs. Although mainly limited to the city, they do make some shirts for neighborhoods like U-City and Maplewood.
The ideas for the shirts come primarily from the twins and are then executed by their main designer, Kadie Foppiano.
The creative team does not think finding inspiration is too hard,
"In a city this rich in history and quirkiness there is no shortage of ideas to spoof off of," Randy said.
Because of the cities endless inspiration, the Style House has a versatile collection of shirts with personality.
"We will get hipsters coming in for the 'Fo Choteau' and then a minivan of soccer moms coming in for the 'Where Did You Go To Highschool?' or the 'Highway Farty.' There is a little something for everyone," Randy said.
Although much of the merchandise at STL style is light-hearted, the Vines brothers wish to convey a deeper sentiment about Saint Louis.
"This was a business that allowed us to be activists and advocate for the different civic causes that we stood for, be it historic preservation or expansion of public transit or a simple political candidate," Vines said.
Both brothers are extremely active around Saint Louis. They were crucial members in the rally to save the Midtown saucer building last year and are board members for the Saint Louis Landmarks Association. The twins also take part in the Great Lakes Urban Exchange, which is an urban advocacy organization for the Rust Belt cities.
Jeff and Randy are intent on making sure that the city receives proper representation,
"We always want to make sure that Saint Louis remains relevant on the national urban conversation … we believe that once a great city always a great city," Vines said.
Proper representation is crucial, especially since Saint Louis, and other Rust Belt cities, have attracted negative stereotypes.
Randy believes many of these cities, including Saint Louis, Cleveland and Detroit, are now misrepresented, "they all have this stigma of being crime ridden, has-been, empty or dead," Randy said.
Saint Louis specifically is often targeted as a crime-ridden city. Randy Vines was quick to note this misconception,
"The crime thing is way over hyped, it's not a dangerous city, that's really skewed and frustrating," Randy said.
However, the twins have seen a renewed energy for the city emerging in the past few years.
Cherokee Street, where the store is located, is a testament to the cities successes. The neighborhood is full of transplants, people that used to live in places like London, Chicago or Seattle. In Saint Louis they find a greater sense of security,
"It's a city where you can try and fail and still afford your rent. I don't think you can say that about a lot of places," Randy said.
The store aims to promote the city more than anything else. To the Vines brothers something as simple as buying a T-shirt allows for civic engagement,
"Our goals for the city are inextricably linked to our business," Randy said. "We will only promote things that we believe in … You're not going to see us doing stupid crime related T-shirts."
As the store expands the Vines brothers remain rooted in their dedication to the city, Randy said, "Underneath the whole company is the desire to make the city a better place."
About the Contributor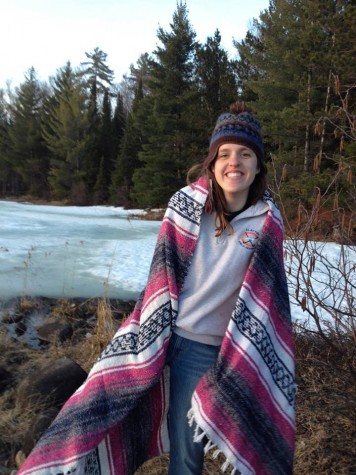 Marina Henke, News Section Editor
Marina is a senior at Clayton High School, who enjoys playing field hockey and running.  She has a twin sister, Gwyneth, and an older brother named Nick.  She likes being outside...