6th Grade Camp Experience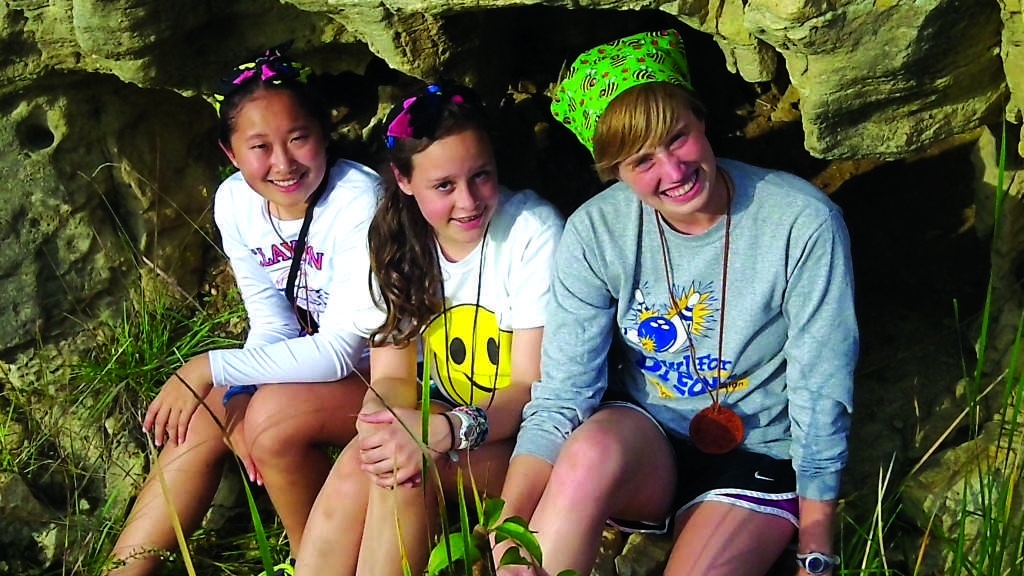 There is nothing that comes to mind when I attempt to describe my experience as a 6th Grade Camp counselor – no words, at least.
Instead, a hurricane of images hit me and induce dizzying screams, laughter and tears. Though I came home with a sore back, a voice in shambles and a week's worth of homework to complete in 48 hours, being a counselor for 6th Grade Camp was one of the most life-changing and emotionally rewarding experiences I have ever had.
My brilliant co-counselor Stefanie Getz and I headed 14 kids as the leaders of the girls' cabin called Rabbit's Burrow.
Responsibilities of counselors range from guiding the kids along the daily routines, including meals and activities, to, most importantly, making sure that they have the best times of their lives.
"Counselors have it the worst," Wydown teachers would say to us during the nightly camp counselor meetings. And the statement is entirely true. Counselors are with their kids the entire day, from sunup till sundown. The act begins on Tuesday and ends when the last kids have departed on Friday evening. Counseling is a tough job and demands both physical as well as mental endurance.
Many CHS students shy away from the opportunity presented by 6th Grade Camp for fear of missing too much school and extracurricular work; however, the gains of putting oneself out there are endless and well worth the weekend of catching up after camp.
I still remember vividly how nervous I was on the Tuesday afternoon when the kids first came into camp on their large school buses.
The counselors and their assigned CITs (8th grade counselors in training) were all going crazy, shouting and waving their flags on a sloping grassy field to the side of the road.
When the kids came running toward us my thoughts turned to, "Oh boy, should I have signed up for this?"
At that moment, I was frightened of potentially letting the kids down, and I was scared of rejection. What could I do but say with all of the fake confidence I could muster, "Hello. My name is Phoebe, and I will be one of your counselors this week."
The expected cold reply never came. Instead, one very energetic girl told me, "Your name is Phoebe? I love that name! I'm going to name my children Phoebe. Or Phoebo, if it's a boy."
I was swept along on the current of excitement.
The various items of camp gear that the 6th graders brought was lined up, some of which were as large as the kids themselves. After my campers found their duffle bags, the long trip to the girls' village began.
By that time, my anxiety had all but vanished. With my newfound confidence, I grew louder and taught my girls their first cabin chant. R-A, R-A-B, R-A-B-B-I-T-S, RABBITS! clap, clap, clap, BURROW! clap, clap, clap.
To my delight and slight disappointment, my girls were quick learners. As a result, they needed very little guidance from Stefanie and me when it came to cheering. In fact for the entire length of camp, the my kids practically took care of the chants themselves, shouting them spiritedly as we walked along dirt paths from one activity to the next.
Before long, I felt myself click into place like a puzzle piece. I came to recognize and cherish the role of leadership entrusted me by both the Wydown teachers and by my own campers.
The love of which my campers flooded me with during every day of the tiring 6th Grade Camp experience is something that I still think about. I was a part of a much larger whole at 6th Grade Camp: an entity that breathed and lived for the good of others. The experience I had at 6th Grade Camp is one that cannot be brought down by any amount of homework. I look forward to going back next year.
Leave a Comment
About the Writer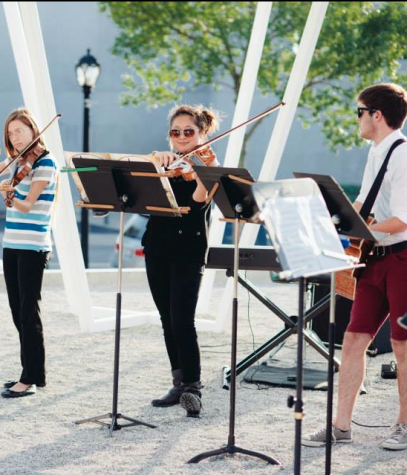 Phoebe Yao, Editor
Phoebe Yao is currently a Junior at CHS and an editor for the CHS Globe. She is very involved both inside and outside the classroom, and enjoys being president of the CHS Buskers...