Piccione Review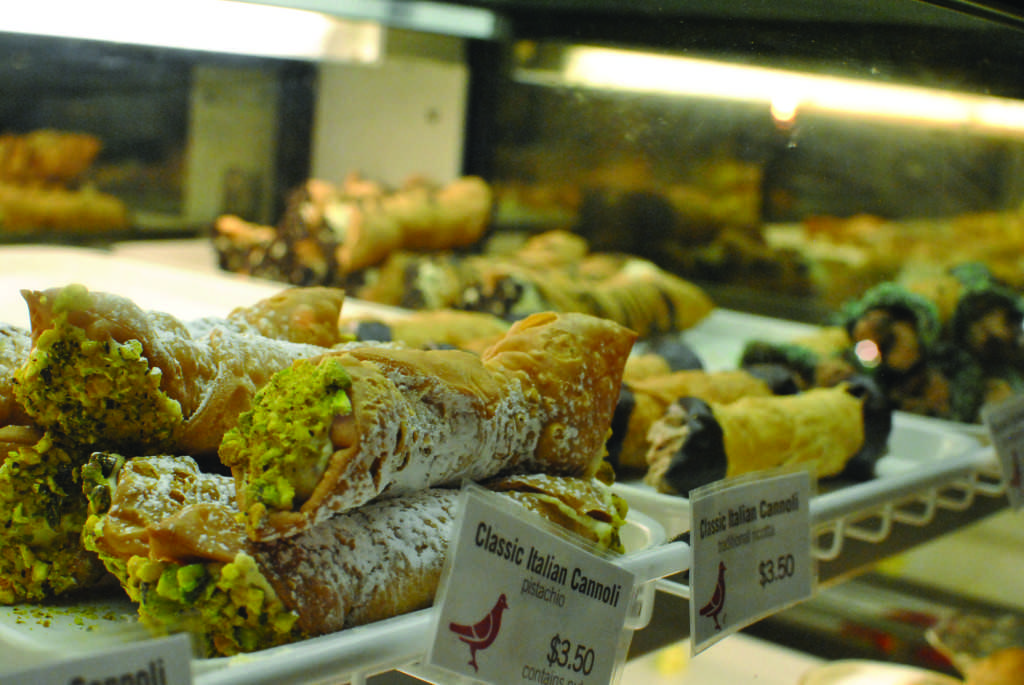 He was making meringues. Outfitted in a white chef coat with an American flag on one sleeve and an Italian flag on the other, Chef Martin Lopez whipped egg yolks as if it was second nature. From across the kitchen manager Laura Dignon packed cannolis with their creamy filling.
All of this action took place a few feet away from eager customers. There did not seem to be a clear line between where the cooking stopped and the eating began. Instead, the whole room felt more like a warm family-kitchen than a store.
This is Piccione, an Italian late-night pastry store founded on the intersection of Skinker and Delmar. The interior of the building is somewhere between an old Italian dining room and a side-street café in the middle of Rome. Huge family-sized grey tables fill half of the store. The walls are a mixture of grey and bright red, a sharp contrast to the grainy family pictures hanging on the farthest end of the building.
        When I stepped into the store the calming hum of a busy room awaited me. A group of college students had just bought a dozen pastries and were bringing them over to one of the tables. Moments later one of the head chefs emerged from the open kitchen behind the counter and asked them how they were enjoying their food.
Overwhelmed by the array of possibilities I ordered the mocha checkerboard cassata cake, a chocolate chip cannoli, and the prosciutto frittata. Prices were higher than the average pastry store, yet they seemed to be a reflection of the high quality ingredients and delectable taste.
My first bite into the mocha cassata cake brought me back to my own year in Italy. Our cassata cakes were bought from the grocery store, distinctly inferior to Piccione's. Piccione's cake provided me with both the Italian ambiance and superb taste.  Topped with creamy chocolate and mocha infused whipped cream, the rum soaked sponge cake was creamy yet surprisingly light.
I swiftly moved to the cannoli, a treat that I typically am not fond of and had purchased only after learning that it was Piccione's most popular pastry. One bite in and I couldn't believe my earlier hesitation.  The cream filling was not overly sweetened, yet it still packed a hefty punch. Instead of crumbling after the first bite, the cannoli stood up surprisingly well as I quickly devoured it.
The frittata had also been bought on a whim, yet once again I was struck with a newfound respect for the humble egg and prosciutto dish. The filling was incredibly smooth, and the prosciutto created a perfectly crisp top that balanced the flakey crust superbly.
Piccione is arguably the only one of its kind in Saint Louis. The store uses no mixes, and tries to use very basic ingredients: flour, eggs and butter. Many of their selections are gluten free, a remarkable feat for the type of Italian pastries they produce.
Chef Martin believes in Piccione's dedication to staying natural.
"Pastries like this and bakeries like this are disappearing … We take a lot of pride in our stuff. We make small batches, we don't use any mixes," he said.
The days following my culinary endeavor I found it hard to keep my mind off of the Italian delicacies. I yearned for just one more bite of my beloved mocha cassata cake, and dreamed of the next time I would find myself within the modernistic Italian atmosphere that Piccione offers.
This place is no mere pastry store.
Chef Martin adamantly agrees. The store's goal is simple, he said:
        "To have the best pastries in the world."
 
Address: 6197 DELMAR BLVD · ST. LOUIS, MO 63112
 
Hours
-9:00 AM – 9:00 PM
TUESDAY, WEDNESDAY, SUNDAY
-9:00 AM – 11:00 PM
THURSDAY THROUGH SATURDAY
-CLOSED MONDAY
About the Contributor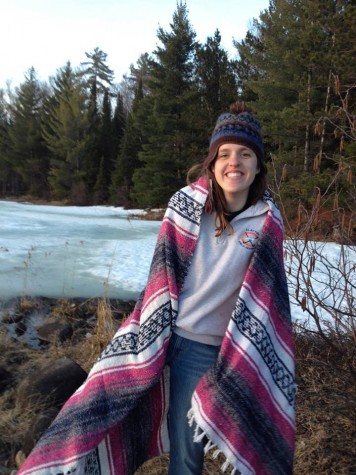 Marina Henke, News Section Editor
Marina is a senior at Clayton High School, who enjoys playing field hockey and running.  She has a twin sister, Gwyneth, and an older brother named Nick.  She likes being outside...