A Stride in the Right Direction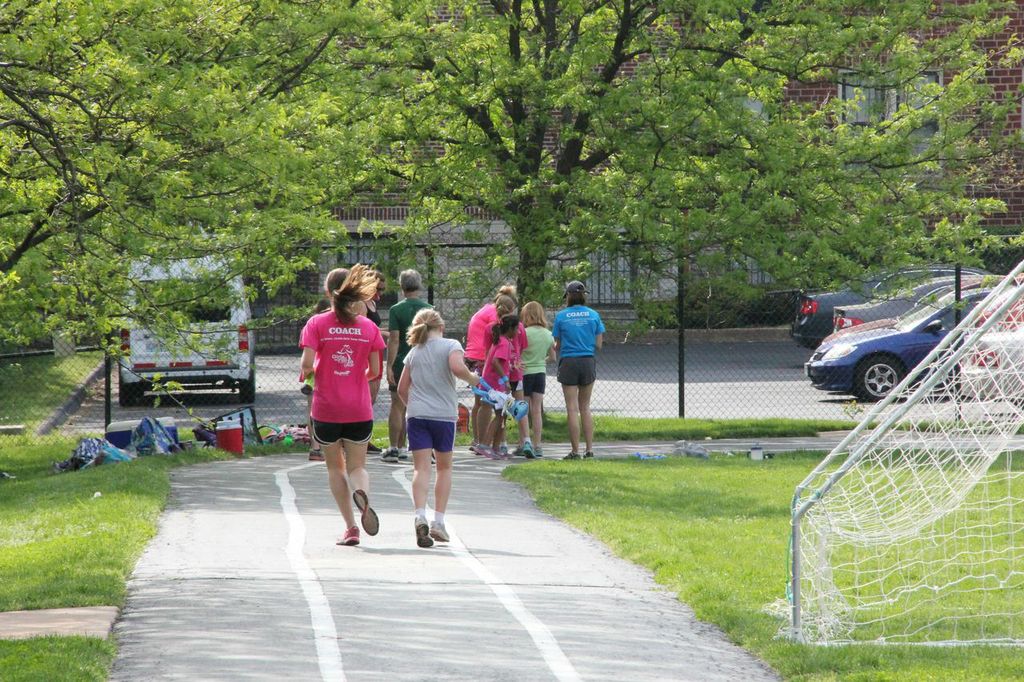 According to a study done by the American Association of University Women in 1991, 69 percent of a group of young elementary school girls answered "always" when asked how often they felt happy "the way I am." By the time these same girls were in high school this number fell to 29 percent.
  More than two decades later, preteens are still struggling with self-confidence as they transition into their adolescent years.  In fact, this problem has only gotten worse.
  Recent studies done by New York University's Child Study Center shed light on this growing problem.  A girl's self esteem typically peaks during fourth grade. From there, girls begin to feel more self-conscious about their weight and their general appearance due to the fact that they are barraged by sexualized images of women wherever they look.
Nearly half of all girls that are dissatisfied with their body shape want to lose weight. Their reasoning? Pictures they have seen in magazines. Â And starting at an earlier and earlier age as time goes on, these problems surmount to larger issues.
By age 15, girls are twice as likely to become depressed than boys.
The ramifications of self-esteem issues are by no means limited to mental health. Although in 4th grade both boys and girls tend to enjoy science equally, by eighth grade girls' interest and participation drops.  Gifted girls usually emerge in their preschool years, but by 14 years of age the balance is reversed. The number of gifted girls has diminished, while the number of gifted boys has steadily increased.
What happened to all of these girls?
In a world where preteen magazines are giving tips on how to flirt, being smart is not sexy.
Enter Girls on the Run, a 12-week program offered to elementary school girls since 1996. The curriculum covers a wide variety of topics that are focused on the mental and physical side of healthy living. Â The goal is to get girls running. Participants learn the basics of how to fuel their bodies and the meaning of correct pacing.
Girls on the Run ends in a 5K race in which all of the teams within a council celebrate their accomplishments. Saint Louis has one of the largest councils, serving almost 5,500 girls. All of the Clayton elementary schools offer the program.
  Like many of my classmates, I participated in this program in elementary school. In addition, for the past two years I have helped to coach a Girls on the Run team at another elementary school.
During practice we play games around the track and talk about issues that have affected our group of girls throughout their elementary school experience. By the end of the season girls who were unwilling to run more than half a lap paced themselves through an entire 5K.
However, our team's transformation was not only evident on the track; by the end of the season, we had tackled topics including bullying, healthy eating and body image. Girls that had been in the program for a few years quickly pointed out the unhealthy body images that most magazine advertisements convey.
The simplicity of the program gives the girls a natural pathway to arrive at these realizations.
The common mission of this self confidence movement is to discover the hidden potential that lies within young women. Â While the benefits of this mentality are apparent, it is undeniable that some approaches to providing young women with self-esteem are less effective than others.
Along with this self-confidence movement has come the grand introduction of a STEM education (science, technology, engineering and mathematics). However, the line between the need for self-confident girls and science-oriented girls often times becomes blurred. Young women are not necessarily given the easiest venues to access science careers, but it's important to keep in mind that the solution is not to force every child into that path. Some kids will like science, and some will not.
There is a fine line between making girls feel confident and telling them what to love. Â Girls on the Run is far less concerned about directing girls one way or another.
During our practices there was no grand unveiling of self-confident young women. The girls were not always engaged in thought-provoking conversations about bullying or healthy living. Â Sometimes they were just silly.
And isn't that exactly what young kids are supposed to be?
Whether a girl loves or hate science, whether she has the passion to be a neuroscientist or has always dreamed of being an artist: the time has come for girls just to be.
Leave a Comment
About the Contributor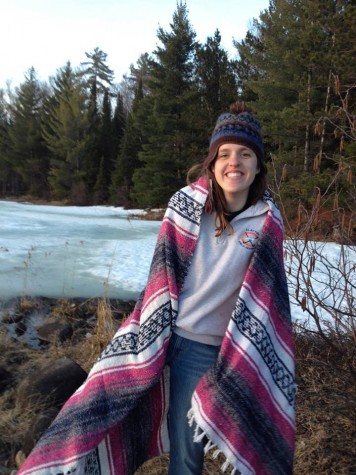 Marina Henke, News Section Editor
Marina is a senior at Clayton High School, who enjoys playing field hockey and running.  She has a twin sister, Gwyneth, and an older brother named Nick.  She likes being outside...