Sweetology
"What really makes me happy is sitting in my kitchen, baking and decorating cookies with my kids," Clayton parent and co-owner of Sweetology, Kara Newmark said. "Licking fingers, giving something to a friend that I have baked." And this is the basis of Sweetology, a do-it-yourself bakery located at 9214 Clayton Road set to open in mid-April.
Newmark partnered up with another Clayton parent, DeAnn Bingaman a year and a half ago to open Sweetology, a bakery with a very interesting twist.
The concept is described as Build-a-Bear for cake, cookies and cupcakes that will be supplied by The Cup, a local bakery that has partnered with Sweetology.
The women want to offer something for sweet teeth of all ages at Sweetology.  "I think it's important to know that it's about the experience: decorating cakes, cookies and cupcakes," Bingaman said. "It's about creating something special, so that's really the core of the concept."
Patrons of Sweetology will have an array of options when they come in to the store. "There will be a wide range of tools and accessories available for customers to personalize their creations while working in the Makery – the decorating studio," Bingaman said.
The baked goods can be canvassed with buttercream or fondant, this choice is made by the decorator.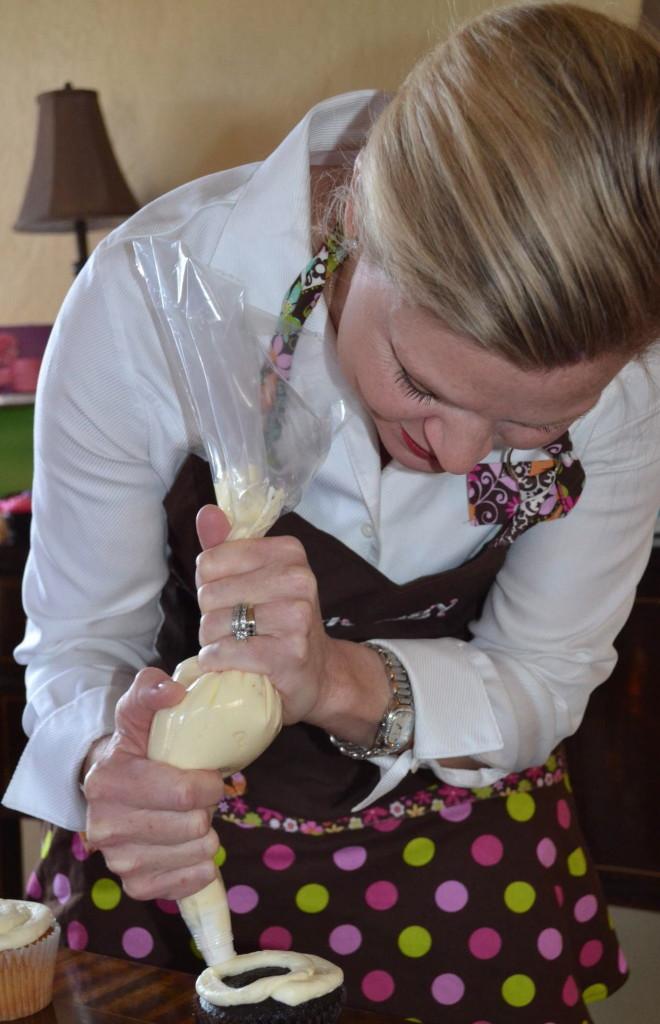 "Decorative accessories include over 100 varieties of sprinkles, candies and toppings as well as hundreds of pieces of edible sugar art decorations, such as race cars or flowers," Bingaman said.
In addition to the decorative accessories, Sweetology will provide the necessities to create an edible masterpiece.
"Basic decorating tools such as turntables, spatulas, piping bags, decorating tips, fondant tools and cutters will also be readily available," Bingaman said.
A lounging area will also be featured in Sweetology which will be called The Drinkery. The Drinkery will feature cozy seating to relax and enjoy a cupcake and beverage, Bingaman said.
The Drinkery will offer a unique menu item, liquid chocolate.
"Unlike hot cocoa made from a combination of hot milk and cocoa powder, drinking chocolate is made from pure chocolate combined with a small amount of milk or cream for a thick, rich creamy chocolate drink," Bingaman said.
For customers who would prefer to decorate their baked goods outside of the store, take home kits will be provided. Additionally, Sweetology plans to make take home kits available to people all over the country. Customers will soon have the option to order customized kits from the Sweetology website.
Although Sweetology has yet to officially open, Newmark and Bingaman have been working to spread the word about their new business. A year ago they had a concept party to make sure that their idea could be brought to fruition.
"I knew that I didn't just want to build a bakery. I wanted it to be something that I could build and grow and actually create something real and build a business," Newmark said. "So, I knew that I needed to come up with something new and novel."
More recently, Sweetology sponsored the STL 250 Celebration in Forest Park. The business was also supposed to sell cupcakes at the Burnin' Love event on Valentine's Day, which was postponed due to inclimate weather. "Ultimately we ended up donating the cupcakes to some local charities when the event was canceled," Newmark said.
On April 10th, Sweetology is set to do an event called "Cakes for a Cause." "It is a charity event and we are bringing in local celebrities to compete, kind of like a Cake Boss competition," Newmark said. "With the proceeds going to the charity of the competitors choice."
Sweetology has also gained attention from many different types of customers.
"We've had Ameren hire us and some off site birthday parties hire us," Newmark said. "It's quite amazing, we have a Bat Mitzvah that we are doing. We went out to the St. Louis Opportunities Fair and we've already had people start registering for camps and we have parties booked through the summer. So we're off, we're running."
Newmark and Bingaman are both committed to the success of the business.
"It is like birthing a baby. Our identities are in this and it's part of who we are," Newmark said.
The dedication to a new business venture does not come without sacrifices.
"Sometimes it's not easy to be a full-time working mom and have kids in school," Newmark said.
But there have been many benefits to having children while working."They have been fantastic and they love the idea and the process and participating."
Additionally, Newmark and Bingaman pass many ideas by their children because they are Sweetology's core market.
Izzy Newmark, daughter of Kara Newmark and freshman at CHS is anticipating the opening of the store. "'m so excited," Izzy Newmark said. "I can't wait to actually be able go in and decorate a cake with all my friends."
Even though the main focus is currently on the Sweetology set to open in mid-April, Bingaman and Newmark are looking ahead to the future of their business.
"The hope is actually to create something meaningful, unique and novel and spread it across the country," Newmark said. "We will quickly after this store is open and the revenue model is proven, open two additional stores. Testing two other markets, probably one of those will be a large city. Then the idea would be to try to get a Sweetology in every city." 
Leave a Comment
Your donation will support the student journalists of Clayton High School. Your contribution will allow us to purchase equipment and cover our annual website hosting costs.
About the Contributor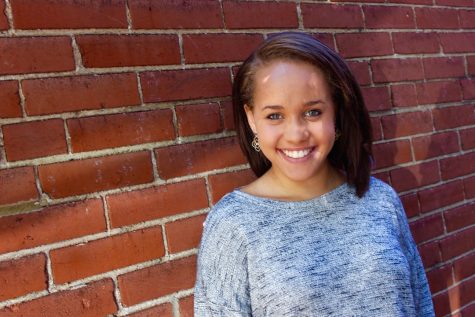 Camille Respess, Editor-in-Chief
Camille is a senior at Clayton High School and has spent her time at CHS calling the Globe office her second home. She has a deep passion for journalism and enjoys the challenge...