A Basketball Legend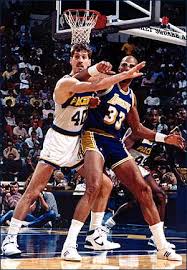 Hang on for a minute...we're trying to find some more stories you might like.
On any day, you might find a legendary basketball player exercising at the Center of Clayton, the seven foot star Steve Stipanovich.  Stipanovich lives in the Clayton School District and his two youngest children attend Wydown and Meramec Schools.  He played for Mizzou and the Indiana Pacers.  Stipanovich was famous on the court for his height at seven feet, his three pointers and outside shots, dribbling skills, and speed on the court.
Stipanovich was a star center at De Smet High School from 1976 to 1979.  Stipanovich helped the team win two state championships during his junior and senior years and led the team to 60 consecutive wins.  Rick Grawer, a former athletic director of CHS, was also Stipanovich's coach on the De Smet basketball team.
"Grawer worked with me, and helped me develop the fundamental skills of basketball," Stipanovich said. "By the time I was a senior, I was one of the most heavily recruited basketball players in the NCAA in 1979."
Having numerous choices of schools, Stipanovich choose a college close to home, University of Missouri.  He started his collegiate season in 1979 at Mizzou, and was named the Big Eight Newcomer of the year.
"My favorite memory at Mizzou was during my freshman year in the NCAA tournament," Stipanovich said. "In the tournament we played Notre Dame, a school which was considerably stronger than Mizzou.  We were the underdogs, and yet we won the game. It was amazing." 
Throughout his NCAA Division I career Stipanovich received numerous awards.  He obtained awards such as All-America, the Academic All-America honors, and player of the year. At Mizzou he was the second-leading scorer with 1,836 points, and an all-time leading rebounder with 984 rebounds.  In four years they won over 100 games.  A very important player to the University of Missouri, he was one of only four people to have his jersey number (40) retired at Mizzou.
After a successful college career, Stipanovich was picked second overall in the 1983 NBA draft by the Indiana Pacers.  A starting center for five years he averaged 13.2 points and 7.8 rebounds per game for the Pacers.
"I played against Michael Jordan, Magic Johnson, Charles Barkley, Hakeem Olajuwon, Moses Malone, Isiah Thomas, and Larry Bird for the Pacers," Stipanovich said.
Orthopedic issues with his left knee ultimately impacted his ability to play professional basketball. He played five seasons with the Pacers.
Over the years Stipanovich had incredible coaches, for example Grawer at De Smet and Norm Stewart at Mizzou.
"The coaches who have worked with me pushed me beyond what I thought I could achieve," Stipanovich said. "They took the time to teach me the fundamentals of basketball."
Stipanovich was inducted into numerous Hall of Fame's including the St. Louis Hall of Fame, the University of Missouri Hall of Fame and De Smet High School' s Hall of Fame. Stipanovich is truly a Missouri sports legend.
About the Contributors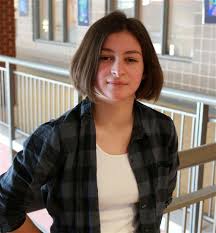 Sophie Bernstein, Page Editor
Sophie is a junior at Clayton High School. This is her third year on the Globe staff, and she is currently a page editor. She joined the Globe staff to continue her passion for...