Profiles in Leadership: Evelyn Cohen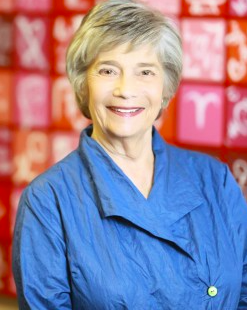 Evelyn Cohen is a proud longtime Clayton resident. Involved is an understatement to describe the role she has had in the Clayton community.
Cohen's involvement in community service stems from following after her mother– a past Red Cross worker. "I was very proud of her work and because of it, I am very involved in community service," Cohen said.
Throughout her childhood living in Clayton, Cohen participated in more than a dozen major community service projects, and was president of a community service organization then known as the National Council of Jewish Women.
Cohen's work around the community has always been driven off the idea of trying to help.When the AIDS crises broke out in the 1990's, Cohen started an organization called Doorways, which provided housing for those affected by the tragic disease. Her work at the organization spans two decades. To this day, the organization still exists and continues to serve thousands of patients each year.
"I find something that interests me, and get involved," Cohen said.
Recently, Cohen has been involved in running a Clothing Donation Service throughout the Ferguson School District. "We have 12 closets around the City. Once a year, children that qualify can come and pick out a whole new wardrobe," Cohen said.
"I'm very lucky to have passion for things," Cohen said. "My biggest passion is to help make the world a better place."
Cohen, her husband and children all went to Clayton High School. "We have a long history at Clayton. I think it's the best school," Cohen said. "Clayton has always been on the cutting edge, and I hope it stays there."