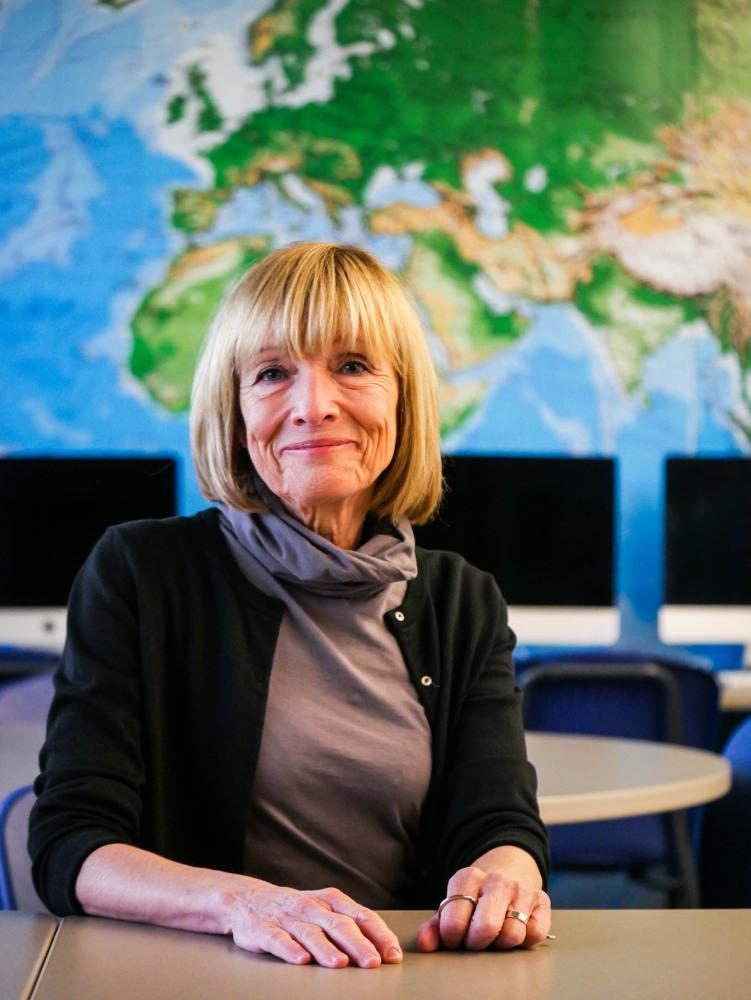 Karen Hales-Mecham
Find good and focus on the good. These are the two mantras of the retiring English Language Learners teacher Karen Hales-Mecham. With these two special mottos always in the back of her mind, Hales-Mecham has touched hundreds of students from different cultures and backgrounds during her time at CHS.
From a young age, Hales-Mecham was determined to become a teacher due to her grandparents' positive influence.
"All of my grandparents were teachers. They had all been educated at these land grant universities. My grandfather was a well-renowned elementary school principal and I was just so proud of him and what he did," Hales-Mecham said. "So I think my grandparents were an inspiration for me."
While her grandparents certainly influenced her decision to become a teacher, Hales-Mecham also felt as if she had only three career options to choose from: a teacher, a nurse or a secretary.
"I kind of decided that I wanted to become a teacher. It seemed like a good idea. Then I became a young woman in the sixties and I was like, 'there might be some other options.' But by then, I was pretty invested in teaching and I'm glad I made that choice," Hales-Mecham said.
Hales-Mecham pursued this vocation and has been the English Language Learners (ELL) teacher at CHS since 2000.
"[Being the ELL teacher] just fit so well with my interests in literacy and the importance of oral language development in all children, whether you are learning a second language or you are learning at school in your first language," Hales-Mecham said. "I came at it from my interest in literacy and my experiences at the elementary school and middle school with international students."
In addition to sharing her interest in literacy with international students, Hales-Mecham always gives her students and colleagues new perspectives with her creativity and abundance of knowledge.
"Karen is creative and willing to think outside of the box to solve issues for students," CHS counselor Carolyn Blair said. "At the same time, [she is] clear, assertive and unafraid to communicate and enforce rules and regulations about which no one had a better grasp."
In agreement with Blair, CHS history teacher Paul Hoelscher values Hales-Mecham's ability to keep the big picture in her mind.
"At the district curriculum coordinators meetings, I will miss Dr. Hales-Mecham's thoughtful approach to problem solving," Hoelscher said. "She always keeps the big picture in mind. When it comes to teaching and learning, she has a vast experience and wealth of knowledge. She is calm under pressure and always very patience and thoughtful. She respects her coworkers but has high expectations of the people she works with in important situations."
Along with Blair and Hoelscher, Ann Edmonds, who taught alongside Hales-Mecham for many years at Glenridge Elementary School, emphasizes Hales-Mecham's special ability to create a positive environment in which all students are welcome.
"Curiosity, energy, passion and hard work. Karen is not only experienced and intelligent, she pursues knowledge of her craft, of the world around her, of other subjects such as music, art, psychology," Edmonds said. "She brings all of these together to create a healthy and positive environment for learning and growing. I like the maps in her room. I like the combination of tech and dictionaries, of comfy chairs and bright windows, of soft voices and tough questions."
Yifang Zhao, a former student of Hales-Mecham, describes how her classroom is not only a safe and positive environment, but also a place of learning and growth.
"Her classroom was a safe zone for me and many of my classmates in high school," Zhao said. "It was where I cemented lifelong friendships with Ms. Hales-Mecham and my classmates. It was where I vented and cried but also shared my successes and joys. But most importantly, it was where we learned and grew and received all kinds of help, be it studying substantive subject matters like English and social studies, understanding the assignments from a different class, preparing for college applications, or assimilating into the American society by learning about customs, social norms, and music and arts."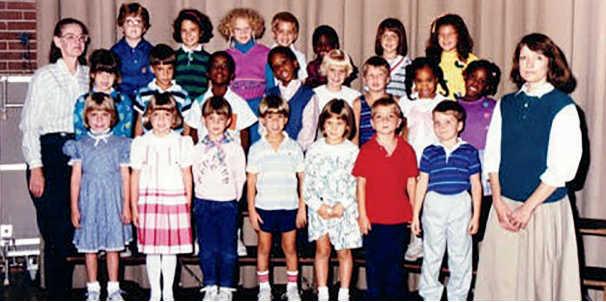 Through her time at CHS and the strong relationships that she has generated with hundreds of students, Hales-Mecham explains that she has grown as a teacher and an individual.
"Lifelong learning never, never stops," Hales-Mecham said. "You're not stuck at a desk. Nothing is routine. I have just the best opportunity to know students and their families from around the world. I've worked with students from every continent except Antarctica. Learning from my students, learning from myself by working with my students, but also learning from my colleagues. Every time I work with my colleagues, I learn something new, and I am a better teacher after we collaborate with each other."
Zhao recognizes Hales-Mecham's constant willingness to learn and improve.
"Dr. Hales-Mecham is a great teacher not only because she cares deeply for her students, but also because she strives to constantly improve herself as a teacher," Zhao said. "She isn't someone who teaches in a certain way because it's always been taught that way. She keeps up with new development in education, reflects and summarizes from her daily teaching experience, and experiments with new methods and materials. She received her Ph.D. when I was in high school, which was absolutely inspiring to all of us."
Indeed, as a lifelong learner, Hales-Mecham has taken the opportunity to understand the backgrounds of all of her students and to meet their families.
"She spends much time and attention with her students," Edmonds said. "She is dedicated to teach both the subject and the person. She supports the family as well as the student."
Not only is she dedicated in teaching both the subject and her students, but Hales-Mecham also has a strong work ethic, and nothing has stopped her from reaching her greatest potential.
"She didn't stop at 3:05 PM. She is relentless with her arsenal of approaching families, students and issues that arise in any part of her student's lives," Blair said.
Ultimately, Hales-Mecham is an inspiration to many of her students and colleagues at CHS. By finding the good in what she does and dedicating her life to her passion of teaching, Hales-Mecham succeeded in achieving both of her mantras in life. Hales-Mecham will be remembered for her soft smile and her impact on hundreds of ELL students.
"Every student you work with has an impact on you," Hales-Mecham said. "I've worked with students that have come from very humble, humble backgrounds that have come to US as refugees and others from backgrounds of privilege, but find themselves starting here starting life anew, and I think for those kids, I have a special place in my heart. But it's just a pleasure to stay connected with these students as they finish high school, go to university, go to graduate school, start their careers and have families."