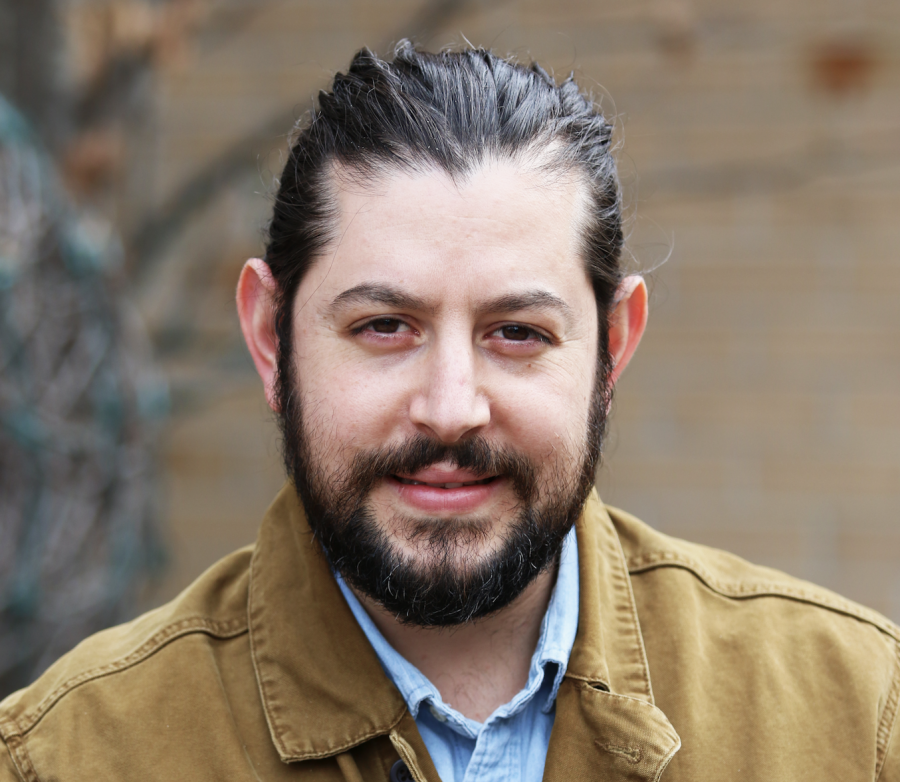 Ben Poremba: Parigi
Right in the heart of downtown Clayton, overlooking Shaw Park, sits Parigi, a classy convergence of Italian cuisine and Parisian ambiance. The restaurant is the brainchild of St. Louis chef and restaurateur Ben Poremba.
Poremba, originally from Israel, has been engulfed in the dining business since an early age.
"My mom was a chef and she owned a couple of food-related businesses so I guess you could say I had the bug. I always liked cooking, I've cooked since I was very, very young," he said.
After moving to St. Louis to study philosophy at the University of Missouri, Poremba got a job as a nanny for three young girls — this job being the propelling force to fix Poremba's name in the St. Louis dining industry.
"I also did all the cooking in (the family's) house, and from there I started catering events for that family and for their family friends, and before I knew it I had a little small catering business," he said.
From the catering business, Poremba went on to design several restaurant concepts. Olio and Elaia, both Mediterranean/Israeli-inspired, opened in 2012. Nixta, a modern take on Mexican cuisine, and La Pâtisserie Chouquette, a French bakery, are also under Poremba's ownership. Parigi is one of Poremba's latest ventures and what he considers to be his "dream restaurant."
The inspiration for this dream came from the romance between Marcello Mastroianni and Catherine Deneuve, two iconic European actors.
"In the 60s and 70s they were, you could say, the Brad and Angelina of that time. He was handsome; she was gorgeous," Poremba said. "He was Italian and she was French and they lived in Paris, and I adored and admired both of them. I always tried to image what a Italian restaurant, because he's Italian, owned by both of them in the heart of Paris would look like — and hence the name: Parigi is Paris in Italian."
Poremba's vision manifested into a restaurant serving quintessential Italian food, with everything from the antipasti to the pastas to the steaks of the secondi piatti, all in the atmosphere of a French bistro.
Allusions to Mastroianni and Deneuve's relationship can also be found in Parigi's looks. For example, Poremba specifically made the fabric of the booths to be the same color of Mastroianni's ferrari from the sixties. The concept also drove Parigi's location, which stands apart from Poremba's other restaurants — all of which are located on Tower Grove avenue in the historic Botanical Heights neighborhood.
"We played a major role in reviving (the Botanical Heights neighborhood) and it's a place that's very easy to fall in love with. It's cool and it's not presumptuous and it's got a really interesting aesthetic," Poremba said.
The decision to place Parigi outside of this colony and into the heart of Clayton was a deliberate one, shaped by the luxurious nature of the European duo's iconic romance.
"I think that kind of a concept required a space that felt like a lobby of a hotel. It required a space that overlooked a park, that had a sort-of urban feel to it, a big city feel to it, and also required a space that had tall ceilings and an expensive kind of feel," Poremba said. "And you know that's the clientele that would be a little bit more receptive to the finishes and the look."
Poremba has also found challenge within the Clayton community, however.
"It's a tough community in the sense that it's a community that by and large is well-traveled and has a good point of reference. They're very demanding," he said.
Nevertheless, with its unique design and dedication to the classic Italian cuisine, Parigi has been well-received and recognized in the Clayton community.