Movie Preview for the Summer
When you are about to rewatch "Lord of the Rings" for the 100th time check out one of these films instead.
Solo: A Star Wars Story
May 25 th
Sci-fi, Adventure.
This movie is about Han Solo's background as a young pilot. Many years before joining the Rebellion, Han Solo meets Chewbacca, his future copilot, along with Lando Calrissian (Donald Glover) and Kira (Emilia Clarke). The movie follows their adventure into a dark criminal underworld. Solo: A Star Wars Story is an addition to the Star Wars plotline.
Jurassic World: Fallen Kingdom
June 22nd
Action-Adventure
Sci-fi
The fifth movie to the classic Jurassic Park series. Starring Chris Pratt, Jeff Goldblum, Bryce Howard. When the island's dormant volcano begins roaring to life, Owen (Chris Pratt) and Claire (Bryce Howard) mount a campaign to rescue the remaining dinosaurs from this extinction-level event.
99% want to watch on Rotten Tomatoes.
Sicario: 2 Soldado
June 29th
Crime, Thriller
The drug war on the US-Mexico border has escalated as the cartels have begun trafficking terrorists across the US border. To fight the war, federal agent Matt Graver re-teams with the mercurial Alejandro.
97% want to watch on Rotten Tomatoes.
Indie Movies:
Hot Summer Nights
July 27th
Drama
Daniel (Timothée Chalamet) comes of age, and accidentally gets into drug dealing and falls in love. Set in 1991, Cape Cod, this film focuses on how the teen made decisions as he can decide for himself.
Rotten Tomatoes score: 80%
Hereditary
June 8th
Drama, Horror, Mystery
When the head of the Graham family dies, her daughter, Annie (Collette), suspects her spirit was left behind. The ghost comes for her teenage daughter, Charlie (Shapiro). With the household under threat by a supernatural force, what can Annie do to keep Charlie safe?
Rotten Tomatoes: 100%
Eighth Grade
Eighth Grade
July 13th
Comedy
A teenager tries to survive the last week of her disastrous eighth-grade year before leaving to start high school. This movie has modern elements like snapchat and dabbing teacher.
Rotten Tomatoes Score: 100%
Leave a Comment
About the Contributor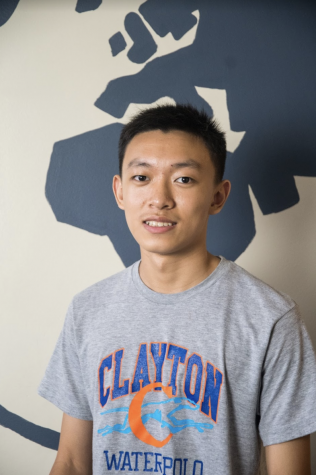 Hongkai Jiang, Review Section Editor
Hongkai Jiang is a senior at Clayton High school. He joined Globe sophomore year. He is the review section editor for Globe. The reason he joined Globe is because most of his friends...