Lola Jean's Giveback Coffee
Lola Jean's Giveback Coffee is a pop-up coffee shop on up-and-coming Macklind Avenue. With tasty treats such as flaky lemon turnovers and spicy pepper and basil biscuits, delicious drinks mixed with in-house made syrups, and a simple yet charming design with plenty of plants and places to sit, Lola Jean's seems like a perfect go-to spot to study or grab a cup of coffee. However, there is one big difference between Lola's and other coffee shops. 100% of their proceeds go to the community.
How does this even work?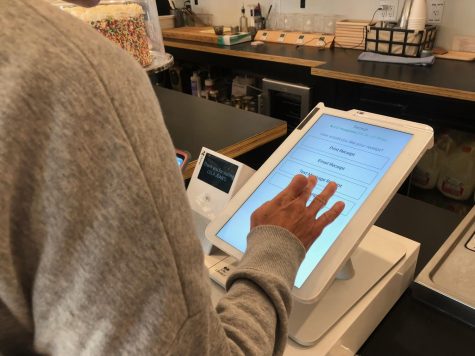 Sponsored by Kaldi's and recommended by the community, Lola Jean's rotates between different non-for-profits every month to "spread the love". Inspired by the amazing community of people that loves to help small businesses develop in South City grow, Lola Jean's mission is to give back to those that helped it start and grow.
Which it will–into a pizzeria.
Yes, Lola Jean's Giveback Coffee is excited to reopen its doors as Lola Jean's Pizza in about a year (or so). Until the space could be properly fitted with a pizza oven and be ready as fully-functioning restaurant, owner Russell Ping decided to create the pop-up coffee shop at 5400 Nottingham and Macklind.
If you are a fan of Russell's, another popular spot on Macklind, and the big sister of Lola Jean's, you'll be pleased to hear Lola Jean's is uncannily similar. That would be because Russell Ping is also the owner of Russell's, located just a block away. Unlike Russell's, Lola Jean's is not restaurant format and doesn't serve food all throughout the day, closing at two p.m. Although, they do have very good breakfast sandwiches, like the Sunrise, a bacon, egg, and cheese on toasted sourdough bread. Melting in your mouth, the Sunrise is savory, with smoky bacon and cheddar cheese that is a classic breakfast item. Looking for other options? Lola Jean's also offers fruit parfaits, with fruit, granola, and greek yogurt that is just right for sharing.
Also very kid-friendly, Lola Jean's offers many menu items perfect for kids, like their specialty lemonade. Named after Ping's daughter, Lola Jean's is great for families, with plenty of space outside and in for strollers to get through and even a coloring table in the middle for children to sit and play while their parents grab a coffee and a bite to eat.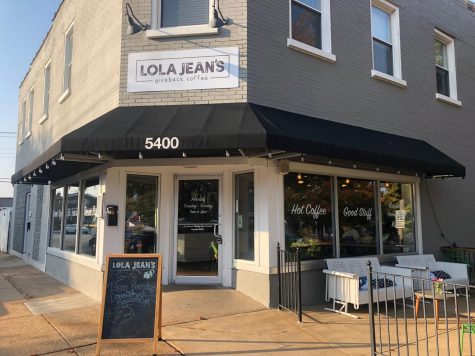 If Lola Jean's Giveback Coffee sounds too good to be gone in a year, don't worry, Ping says it will still function out of the garage of Lola Jean's Pizza, where it is unclear whether or not it will continue as a source of charity.
"It's still just as difficult for us to make profit and to make money, but we also want to do something to help people," Ping says. "The last thing I want is for people to think that we are just into so much money and that we are just trying to give stuff away. That's really not the case."
Your donation will support the student journalists of Clayton High School. Your contribution will allow us to purchase equipment and cover our annual website hosting costs.