Liu in China
CHS sophomore Cynthia Liu's singing reached millions in China
Most Clayton High School students might spend their summer at camps, relaxing at home or on vacation. Some select, highly-motivated kids might even get a jump start on their summer homework before the first weeks of August. For Cynthia Liu, her summer culminated in a final singing performance hosted in the 2008 Beijing Olympics Water Cube.
Her audience? Millions of viewers all over China.
Clayton High School sophomore Cynthia Liu's singing talents reached an international audience in the summer of 2018 when she participated in the Water Cube Cup competition hosted in China. The competition, which has been held since 2011, has attracted over 8,000 participants from more than 30 countries and regions around the world. SCA Times said that the competition, which requires the use of Chinese in all performances, "intends to foster Chinese teenagers' enthusiasm towards Chinese language and culture."
The collection of talented singers from around the globe participate in the competition in a very similar manner to NBC's "The Voice." Contestants perform for judges on live television, and viewers from home can vote on singers they want to move forward to the next round. Singers perform in the swimming stadium from the Beijing Olympics, or "Water Cube" — the same stadium where Michael Phelps and the rest of the USA swimming team brought home 31 gold medals.
Before her gargantuan international experience in China, Liu first qualified for the Midwest competition in Chicago after moving past a regional portion. At this point, there are three regional rounds to form the national representation of the US: Chicago, Los Angeles, and New York City. At the Midwest qualification, the competition featured significantly more singers than the regional contest, and Liu really only participated for the experience with no expectations of winning.
"I didn't think I was going to win in Chicago, I just kind of did it on an impulse," said Liu. Still, Liu refined her skills and dedicated weeks of preparation for her qualification performance.
To her surprise, Cynthia Liu progressed with 15 other singers towards the national-level qualification stage, surpassing her own expectations. Liu said, "After I moved past Chicago, then, I was like, 'Oh, okay. This is really happening.'"
Already, Liu had progressed all the way to a national stage. Liu began to dedicate more time towards her singing as competing in Beijing began to look possible.
When she stood on the national stage, Liu felt more anxious than in the previous round. Liu said, "I was one of the first to go and I was super nervous. I barely remember performing, it was a blur."
When scores were announced, Liu was shocked to be one of two individuals selected to perform at the international competition. "Even though I didn't end up in first place, I was just so grateful and shocked that I didn't care. I had never expected to get second and qualify for internationals," Liu said.
A total of 70 teenagers arrived in Beijing from countries all around the world. While Liu understood the magnitude of the competition, the full scope of her accomplishment thus far dawned on her when she arrived in China.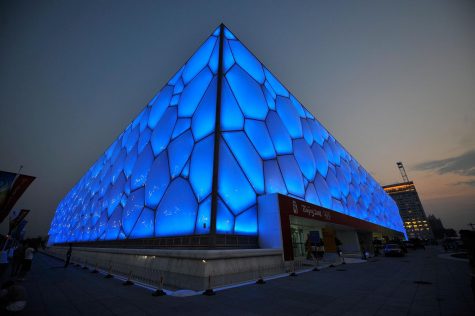 Liu said, "I didn't think [the competition] was that big of a deal, but when I went, I was shocked."
At the competition, a judge chooses each singer in a very similar fashion again to The Voice. After performing a preliminary audition, judges express interest and take contestants in as students. For Liu, her mentor was the celebrity singer Li Cong.
While she found the mentorship extremely helpful, Liu admitted the process was arduous at times. "For internationals, it's like 24/7 for weeks, " said Liu. "In China, there are teachers who make you wake up at 6 AM and you practice until dinner."
On stage, contestants are encouraged to perform whatever music they find comfortable. For Liu, Chinese pop songs made up the majority of her repertoire. However, she did venture into opera for the finals of the competition to try out a new style of music she was not necessarily exposed to.
While the atmosphere of the Water Cube Cup was certainly cutthroat, that was not the only surprising aspect that Liu experienced. "It's a lot of competition, but it's also a lot of publicity," Liu said.
In fact, at Liu's final performance before the semi-finals of the entire competition, over 70,000 Chinese viewers watched her perform live. By the time that voting became relevant, over 100,000 fans voted for Liu to progress to the next round. Unfortunately, she was edged out by another contestant on votes and concluded her competition run.
"It was an incredible experience, and I definitely finished better than I expected," said Liu. Even though she did not become the Water Cube Cup champion, Liu proved her vocal talents on an international scale to millions of supportive fans. "It was already such an honor to make it there. So I was really so nervous and under a lot of pressure, but I really enjoyed that last performance. The awe never went away, even when I was performing on the stage."
Surprisingly, Liu's passion does not fall into the singing industry. While she might consider a career in performing arts, her true calling is on the dance floor.
"Dance is actually by far my top extracurricular, but with the events of this summer, I think singing will rise to be a close second," said Liu.
Regardless of what career path she chooses, Liu reflects that her experience on such a grand scale was a privilege and a memory she will forever keep with her.
View Comments(1)
Your donation will support the student journalists of Clayton High School. Your contribution will allow us to purchase equipment and cover our annual website hosting costs.
About the Contributors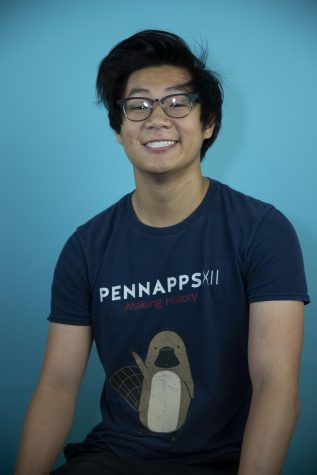 Richard Cheng, Chief Digital Editor
A senior at CHS, Richard prepares for his fourth and final year on the Globe's staff as the Chief Digital Editor. When he started in freshman year, journalism intrigued him, and...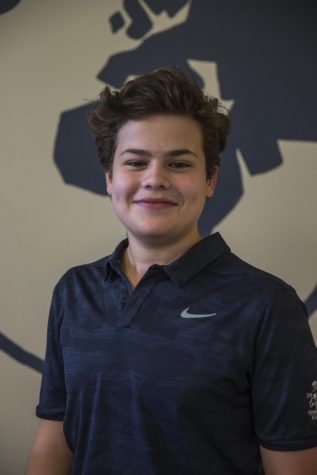 Michael Melinger, Chief Multimedia Editor
Michael Melinger is a Senior at Clayton High School.  This is his fourth year on the Globe.  He currently serves as the Chief Multimedia Editor for the Globe.  This is his third...