Vicia
The Globe reviews Vicia, a nationally recognized restaurant located on Forest Park Avenue
A clean, vegetable-forward restaurant in Midtown by the name of Vicia is a family-owned establishment. Michael and Tara Gallina have channeled their skills and ideas into opening the highly anticipated Vicia–a restaurant which helped Pastaria owner Gerard Craft figure out his restaurant style.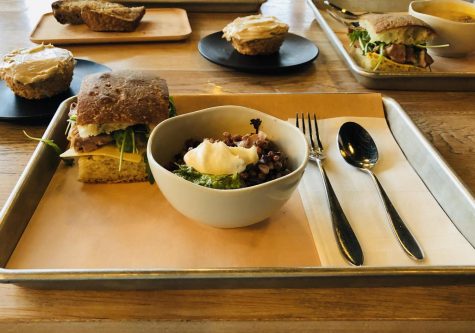 With the help of local farmers, artisans and fisherman from all over the Midwest, this restaurant creates a memorable and fresh experience for all who enter.
My friends and I went to this restaurant around lunchtime, and the first thing that caught our eyes was the upscale rustic decor. It contained a very homey, earthy vibe that visibly put many customers at ease upon entering.
At first glance, the menu seemed rather small, with just five or six options for the main course, but after looking closer, we realized each dish had various components. When encouraged to get a combo, mix and matching various dishes, we were delighted with the results.
For lunch, the restaurant as a whole functioned quite differently than my normalcy. First, we ordered at the counter, and then, due to the open sitting, customers had the choice to sit wherever they would like.
Though no appetizers are available, the taste and presentation of the dishes more than make up for it.
I got the sweet potato soup with a chicken sandwich, while one of my friends got the beet salad with a turkey sandwich.
Both the sandwiches had an acidity that complemented the coolness of the vegetables inside. Personally, I am not a big fan of sweet potato, but the soup was very rich and creamy and I couldn't dislike it. The dessert, which was a lemon cake, was amazing. The cake was incredibly spongy, and the icing had a lemon compote which enhanced the flavor.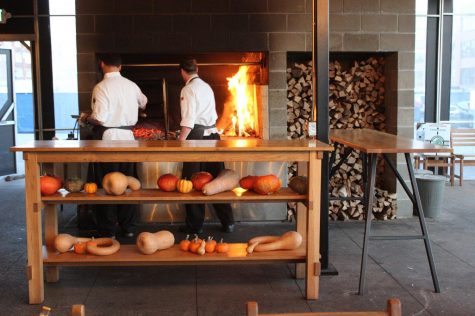 The service was remarkable — each and every person on the staff made sure every customer was happy and comfortable. The seating itself was a little cramped due to the business of the restaurant at the time, but the patio was reformed for the weather and had heaters to keep everyone warm.
Even though the dishes were pricey, the food and service were more than worth it. If you want upscale, healthy and tasty food, I would definitely recommend this restaurant. Also, if you have any dietary needs, vegan, vegetarian and gluten free options are available.
I absolutely loved this restaurant and I will definitely go back to try even more dishes.
Leave a Comment
About the Contributors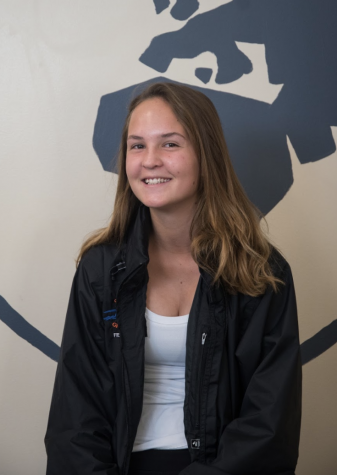 Emma Siegel, Photographer
Emma is a sophomore who plays Field Hockey and Lacrosse. She joined the Globe as a photographer because she loves taking photos and is interested in being involved in more activities...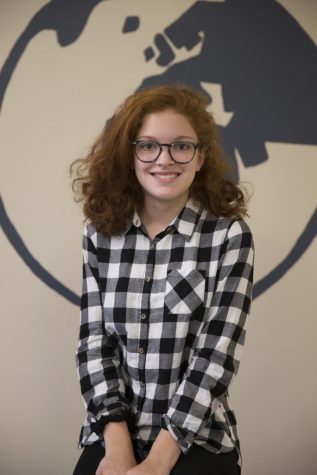 Sarah Vallo, Reporter
Sarah Vallo is a freshman at CHS, and has been interested in journalism since she was little. She loves exploring topics and sharing her opinions, plus writing for others to read....