Milena Garganigo, '91
I adored this place as a student, so I figured if I liked it that much as a student, I would probably like it as a teacher too," Assistant Superintendent of Teaching and Learning Milena Garganigo said.
Garganigo, class of 1991, has always had a strong connection to Clayton High School. As a student, she was very involved.
"I was in orchestra and the manager of the volleyball and softball teams," said Garganigo. "They gave me a sense of community, being a part of something bigger."
While attending Clayton, Garganigo made sure to take advantage of her resources. She especially valued the conferenced English program, which helped improve her writing.
"I remember being pretty confident in my writing. That really helped me get through college," Garganigo said.
Her teachers also helped her beyond high school by inspiring her to explore a career in teaching and education.
"The teachers that I had were really the crux of what influenced me to become an educator," Garganigo said. "What I experienced with them as far as the kinds of activities they had us doing in class pushed me to become a teacher."
She quickly found her way back into the Clayton community after graduating from Washington University when she received a teaching position at the high school. She then moved to Wydown Middle School, eventually making her way to her current position in administration, where she works with teachers about curriculum and teaching strategies.
"I miss teaching every day of my life, which is part of the reason why I try to get into classrooms as much as I can," Garganigo said.
By working in the district she once attended, Garganigo has a unique perspective on the Clayton community.
"Going to school here gave me a sense of what parents expect in the community, especially the heavy emphasis on education," said Garganigo. "My transition in as a teacher was easier because I already had a sense of the community and its expectations."
Garganigo learned many lessons from being a student and educator within the Clayton School District.
"I learned to follow your passion," Garganigo said. "Figure out things that you're interested in, and just keep going and pursue it."
About the Contributor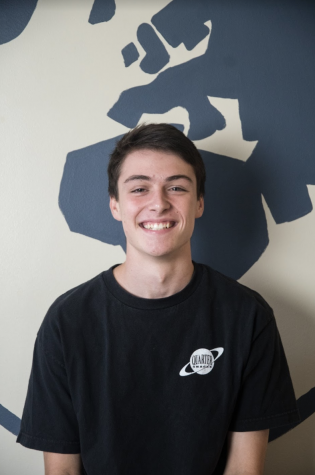 Jimmy Malone, Page Editor
Jimmy Malone is a junior at CHS and joined Globe last year as a sophomore. In addition to Globe, Jimmy is involved in DECA, basketball, cross country. He is also the junior class...