Mariclare Gatter, '18
During her time at Clayton, Mariclare Gatter was known for being a strong student, having a driven personality and participating in many out-of-school activities including swimming, TEAMS and the Globe.
Gatter graduated with the class of 2018, but decided not to directly attend a university. Instead, this past year Gatter has taken a gap year to focus on finding independence away from the competitive environment that CHS brings.
"I realized I defined my goal more based on the expectations of others and what others were doing rather than my own motivation," Gatter said. "My gap year kind of came from that realization."
Gatter also took this gap year to work in a research lab in Washington, D.C. She is currently living in a shared home and doing daily research on a new technology called CRISPER-CAS9 that can target specific mautations within a genome and edit, delete, insert or replace sections of DNA that can specifically help people with sickle cell anemia.
The college application process at CHS was stressful for Gatter, and she felt there was a toxic environment surrounding her. However, this upcoming fall, she is planning on attending a university with a whole new perspective. Just recently, she applied to schools for the fall 2019 semester.
"I was obsessed with college in terms of what an admission officer would want to see: who do they want me to be. Rather, this is who I am and the school who wants me for who I am is where I belong," Gatter said.
Gatter was deeply involved in her classes and learned many lessons during her high school experience. One of her favorite teachers, Rex Rice, recently retired after teaching her and other students one of the most important lessons during her high school career. "He is the one who taught me to isolate the first step and to not get overwhelmed," Gatter said. "I think that's something you can apply to your whole life and to everyday situations."
About the Writer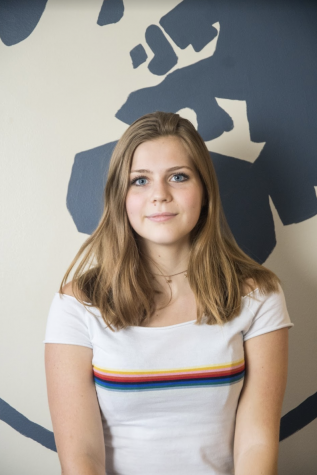 Lise Derksen, Page Editor
Lise is in 12th grade, and this is her fourth year on the staff and she has been a page editor for 3 years and a writer for Globe for 4 years. She joined Globe because she loves...