Marttise Hill, '05
"I was fortunate enough to have a sense of what I wanted to do, I knew probably around sophomore year that I wanted to do something with media production," 2005 CHS graduate Marttise Hill said.
Hill has known his passions from a young age and worked hard to make them a reality. Now a film director and producer featured in the Sundance Film Festival, as well as many other prestigious film festivals, Hill fondly remembers his time and experience at Clayton. Looking back upon his favorite classes, video production was at the top of his list.
When asked to recall a favorite memory of Clayton, Hill remembers a time that the Clayton staff went above and beyond what "normal" teachers might do, just so he could do what truly made him happy.
Hill, a member of the state-winning football team of 2004, made it his annual job to make a highlight reel for the team's banquet. Realizing that he would not be able to finish the video in school and with the banquet fast approaching, Hill made a request: that he could take home the computer for the weekend. Some strings were pulled and Hill got the computer. He was able to finish the video and ended up devoting his entire weekend to the creation of this tape. Looking back, he realized that none of this would have been possible without the Clayton staff and their desire to inspire.
"That moment sticks out for me because of the support that the school gave me… they have always been supportive and have always gone over and beyond to support any project or any endeavor," Hill said.
Opportunities like these furthered his passion for film-making, helping him realize his dream was possible.
"It was at Clayton where I got to explore those things more frequently and with a structure which proved to be very valuable for my growth as an individual and as a storyteller," Martisse said.
Taken from his experiences, Hill offered some advice to current Clayton students: don't underestimate your impact on your community, be a person of your word and be good to others.
About the Writer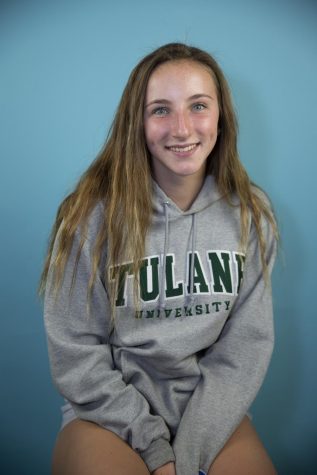 Bridget Walsh, Review Section Editor
Bridget is a senior, and this is her third year on Globe. Besides newspaper, Bridget also does cross country, diving, and lacrosse. Her favorite subjects are Math and English because...