John Howard, '15
A dedicated baseball pitcher, business aficionado, part-time historian and full-time community member, 2015 CHS graduate John Howard is much more than just a student.
As a double major in history and marketing at WashU, as well as the varsity baseball pitcher, Howard is busy, often putting in 35 to 40 hours during the season. However, Howard already has his future in sight: he will be moving to New York, working for a company called AlphaSights. Despite getting ready to move on to the next stage of his life, Howard still cherishes the memories he has of his high school alma mater.
One of the biggest ways Clayton has helped Howard is by teaching him communication.
"Clayton really teaches you how to be a better communicator and how to interact on a daily basis in a mindful and professional way with adults and authority figures," Howard said. "Just being up front and making sure that you are communicating with people early of possible issues or conflicts, and that stems from the high school level and is something that I have really noticed, and it has helped me a lot in college."
At CHS, Howard remembers himself as someone who really enjoyed learning.
"I was a person who sat typically in the first or second row of the class in order to stay engaged," Howard said.
However, always on the lookout for improvement, Howard also mentioned that he realizes he could have applied himself even more.
Besides the classroom environment, Howard was also involved with the jazz band and ensemble, pep band, varsity baseball, JV basketball and Link Crew. As a current varsity baseball player for the Washington University Bears, Howard mentioned how Clayton baseball helped him in college athletics.
"One of the big things is that you learn and mature as a ballplayer in high school. As a freshman, you have to learn and adjust to new coaching and look up to some of the guys that are older than you, like the juniors and seniors," Howard said. "As you mature, you then have an opportunity to be a role model to the freshman and sophomores on the team. And then when you get to college, you go through that experience again."
Additionally, as an engaged student, Howard developed strong relationships with teachers.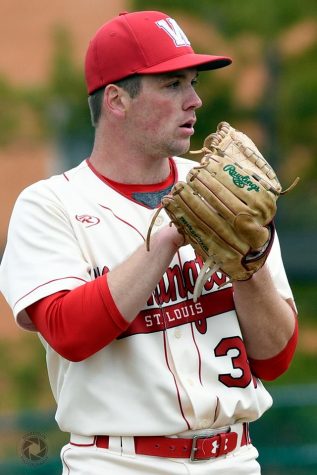 "I had powerful relationships with people like Coach Luhning, Ms. Shenberger, Mr. Verby, Mr. de la Paz and just a number of teachers I saw inside and outside of the classroom," Howard said.
Specifically, Howard mentioned his baseball coach, Mr. Sucher.
"[Coach Sucher] acted like a dad to me for four years, and it was really special," said Howard. "Sucher has seen my highest highs and lowest lows. He is someone who, when things are going well, he was right there. But also, if you're down, if something happened away from school, if something happened in the classroom, he was also there."
As Howard begins the next stage of his life, he remains committed to empathy and integrity and continues to love learning.
"Learn as much as you can, and be involved in things you are passionate about," Howard said. "You only have the opportunity to be in high school once, so really make the most of it and the friends you have around you."
Leave a Comment
Your donation will support the student journalists of Clayton High School. Your contribution will allow us to purchase equipment and cover our annual website hosting costs.
About the Writer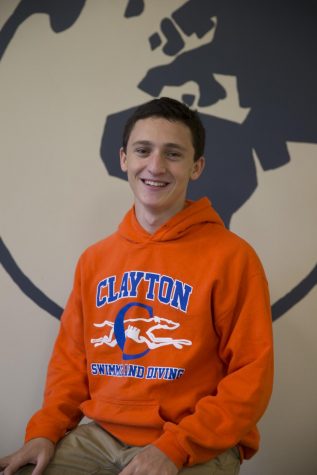 Daniel Cohen, Sports Section Editor/Business Manager
Daniel Cohen is a senior at Clayton High School. This is his third year on staff and he is the business manager and the sports section editor. Along with Globe, Daniel is part...