Jason Lawshee, '16
"I realized I enjoyed lighting design in elementary school," Jayson Lawshee, CHS graduate of 2016, said. "At Meramec [Elementary], [we would] hang foil lights and I thought it was the coolest thing in the world. I didn't know it was something I could do with my life."
Once in high school, Lawshee met Theater Manager and Technical Director David Blake.
"My freshman year was his first year here," Lawshee said. "We learned about the building together."
Lawshee informed Blake of his interests in lighting design. Blake helped him learn the basics.
"I did every show there was," Lawshee said. "The show everyone still talks about is Cabaret, my senior year." In his junior and senior year at CHS, Lawshee designed the student-run musicals alone. As a CHS student, Lawshee was employed at CHS as a theater assistant. Lawshee realized that he had a passion for design, and decided he wanted to go to college to pursue it. Kelly Weber, CHS Director of Theaters, helped Lawshee to set up an interview with the head of production at Webster University.
Lawshee is currently a junior at Webster University and is studying lighting design. According to Lawshee, attending school there has many side benefits.
"Webster has a humongous [theater] network," he said. "In St. Louis, if a school or company is looking for designers, they'll email my faculty, and they'll tell us." He is often paid to design high school plays and musicals.
Lawshee currently has fairly clear plans for what he wants his future to hold.
"I want to leave St. Louis. St. Louis is not the place to be in theater. In an ideal situation I would be in Chicago," Lawshee said. "I would find a company that needs a resident lighting designer or master electrician."
According to Lawshee, many of his peers will head to New York City to attempt to do freelance work. However, he feels that that is not the best career choice for him.
"Light and design is such an umbrella term for everything I can be doing under that," Lawshee said. "Who knows what ladder I will climb?"
Leave a Comment
About the Contributors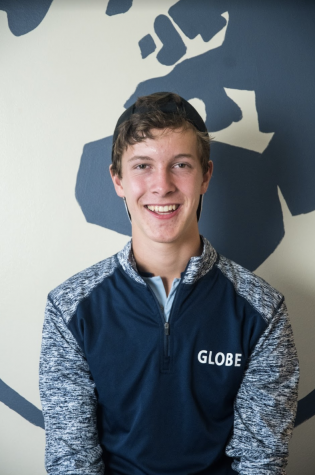 Michael Bernard, Editor-in-Chief
Michael Bernard is a senior at CHS. This is Bernard's fourth year on the Globe staff.  He is currently serving as the Editor-in-Chief, and in the past has served as Senior Managing...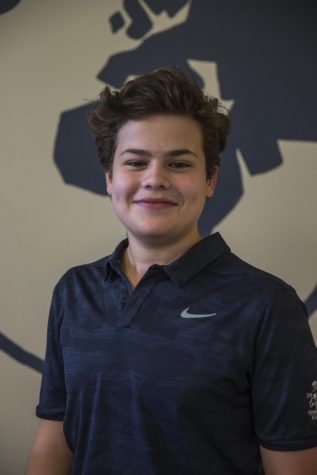 Michael Melinger, Chief Multimedia Editor
Michael Melinger is a Senior at Clayton High School.  This is his fourth year on the Globe.  He currently serves as the Chief Multimedia Editor for the Globe.  This is his third...