Will Liebermann, '94
Hang on for a minute...we're trying to find some more stories you might like.
"Be really nice to your classmates," Will Liebermann, a CHS graduate, said. "Go out of your way to help other people." Liebermann graduated from Clayton High School in 1994. Now he runs his own business renovating and repurposing historic buildings in the St. Louis area, specifically in South City.
During his time at Clayton, Liebermann was a self-described average student; however, he participated in many sports as well as DECA, the business and marketing club that still has a large number of participants at CHS. Liebermann also worked several part-time jobs while in high school which consumed a fair amount of his time. He had many and varying interests during his time in high school and the strong academics helped propel Liebermann's education. "I think as a high school student I became more serious about my education," Liebermann said. "There were pretty high expectations."
"
As a high school student I became more serious about my education. There were pretty high expectations."
— Will Liebermann, '94
Another important takeaway from Liebermann's time at Clayton was the immense amount of resources available to students. "I had resources that probably would not have been available at a number of other schools," Lieberman said. He was able to pursue his curiosities and passions with all the tools at his fingertips.
One of Liebermann's favorite moments was the aviation class he took from the freshman physics teacher at the time, Mr. Mullgardt. The students in the course were able to do labs and learn about aviation. The course was one of the highlights of Liebermann's education. This unique opportunity Liebermann experienced is just one of many examples of the resources available to help Clayton students pursue their love of learning.
Liebermann's time at Clayton gave him the confidence to face the outside world and pursue the career he felt passionate about. Liebermann's business now works to renovate and rent historic properties in the core of the city, near Cherokee Street. This job is important to Libermann because a prominent issue in this country today is consumerism habits.
"We build or make things and throw them away," he said. Liebermann hopes to bring back the historic beauty of South City, making our environment a habitable one that future Clayton graduates can be proud to live in and continue to improve.

About the Writer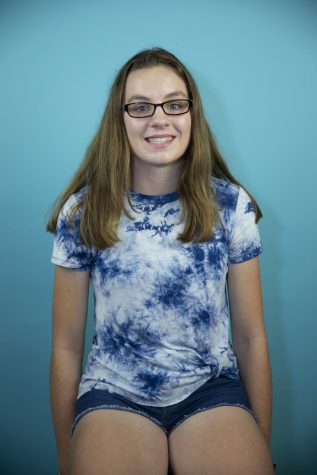 Ruthie Pierson, Page Editor
Ruthie is a junior at Clayton High School. This is Ruthie's second year on the Globe, and she is a page editor.  She joined globe last year because of her interest in writing...