Todd Rubin, '99
"Tea is my passion. Tea is all about ritual," Todd Rubin, CHS graduate of 1999, said. "Some people drink a cup of tea to start their day. Some people like to drink a cup of tea before bed, or a cup a cup of tea crossed with a book. Tea as a culture provides ritual."
Rubin currently serves as the president and minister of evolution of San Francisco based tea company The Republic of Tea, and was named one of San Francisco's 40 under 40 by San Francisco Business Times in 2016. The Republic of Tea was bought by Rubins father in 1994 from the founders of the Banana Republic.
In 1995 Rubin moved to Clayton from southern Illinois and began his journey at CHS as a freshman. However, he made a very quick impression in the community. Rubin was awarded the "most outstanding freshman" award at the end of the year.
"I felt that I was able to be successful my first year, coming in new. I was able to prove to myself that I was able to be successful in this new environment. Sophomore year I won the outstanding sophomore award," Rubin said. "I was awarded a Clayton key in '98, and in '99 when I graduated [I was awarded] the George Stuber award."
Rubin also attributes the theater program at CHS to some of his success in life. Drama and English teacher Noreen Bush (formerly Noreen Colbeck) impacted Rubin greatly.
"She encouraged me to get involved in extracurricular activities," Rubin said. "I was interested in design, so I got involved with the theater program and did props and the set design for three of the productions. That involvement in the drama program has stayed with me since then."
Rubin often travels to New York City and invests in Broadway Productions. He recently invested in the musical Jagged Little Pill, which will be on Broadway in the fall of 2019.
Rubins high school interest of design led him to receive a degree in architecture from Syracuse University.
"I did not have the pressure from my family that I needed to go to college and do a business program," Rubin said. "They were very encouraging of me to pursue my own passion."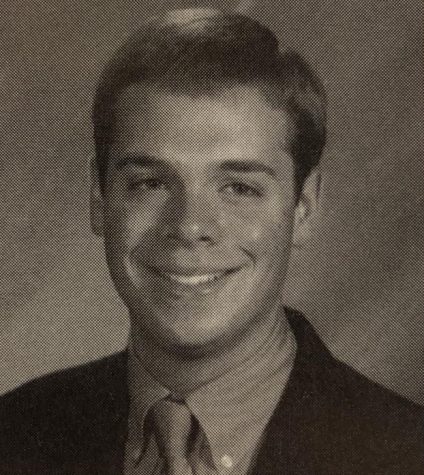 After working at an architecture firm in New York City out of college for four years, Rubin decided it was time for a job. He joined the family business and took a sales role. Three years, ago Rubin succeeded his father and gained his current role.
"My duties are to be the leader of the company. To be successful. Also to develop new innovations. We come out with new tea every year." Rubin said. The company recently released 13 new tea flavors in January.
Even though Rubin is no longer working as an architect, he still takes advantage of his degree.
"Our production and shipping facility is in Nashville, Illinois. We needed to add offices," Rubin said. "So, we built an addition onto the building. We had to design a space to connect those buildings. I designed that space."
Rubin also designed new offices for the company in California.
Rubin believes that much of his success as a professional was pushed forward by his education at CHS.
"The honors [CHS] bestowed upon me helped build my confidence in becoming a leader and successful in what I'm doing today," Rubin said
About the Writer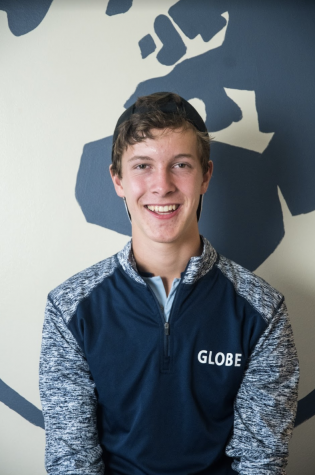 Michael Bernard, Editor-in-Chief
Michael Bernard is a senior at CHS. This is Bernard's fourth year on the Globe staff.  He is currently serving as the Editor-in-Chief, and in the past has served as Senior Managing...