Kevin Wall, '98
Hang on for a minute...we're trying to find some more stories you might like.
Kevin Duncan Wall, 1998 CHS graduate, took a unique career path that has given him interesting perspectives on life.
During his time at Clayton, Wall considered himself to be a high-achieving student who actively partook in school clubs and groups. He spent a good deal of time in the yearbook office as an editor. Much of what he learned there still applies to his current life, and winning the Pacemaker award for yearbooks is an achievement he still proudly cherishes to this day.
Wall was a DECA member, a wrestler and a captain of the soccer team. He was a fairly popular kid, who realized in hindsight that he often tried to fit in with other boys in his age group. But he eventually grew to be bored with the social scene and craved something beyond his typical interactions with peers.
After reading Dostoevsky's book "Notes from Underground", he decided to get creative and write his own piece titled "Notes from Above Ground", centered on his alienation from the Clayton social world. While in this creative mindset during his senior year, he began indulging in fictional books as a form of light escapism.
His AP English teacher, Kathy Puhr, encouraged him in his reading endeavors and helped facilitate the connections he made through reading to life and the darker parts of his own self. He truly felt like she, more than any other CHS teacher, really understood him.
As Kevin continues to mature, he realizes more and more that he did not need to try so hard to impress people during his time in school.
Senior year was a major turning point in Wall's life at Clayton because it was also the year that he began taking theater classes. Theatre was a comforting environment in the school that did not feel quite so academic. His involvement in theater was a pathway to the route he took in college; the circus arts. He attended a circus school in France, then went on to write a book about circus titled "The Ordinary Acrobat". The book described his own experiences in the world of the circus. He even taught circus history at Montreal Circus School for over a decade.
He fell in love with the non-hierarchical nature of the circus, and how every member of a circus is just as important as every other. Everyone has their own unique talents, and they are all equally valuable. Even the crowd itself is a vital part of the performance, and crowd members feel included. These themes of equality were a bridge to his current career of social activism. He now runs an event space in New York that promotes activism.

About the Contributors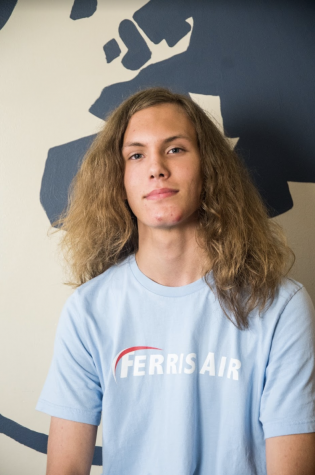 Keilan Morrissey, Reporter
Junior Keilan Morrissey has been on the Globe for three years as a writer. He hopes to be a professional comic book writer when he grows up, and is looking to gain some writing...