Joe Miller
Incumbent, 4 years (2016-Present)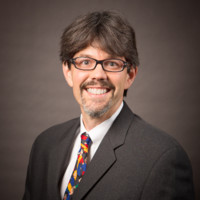 "Over the past three months, I personally knocked on doors on each street and every single Clayton school district neighborhood, mostly in the cold, rain and snow. And… I've loved it. What an honor to hear from the community. People keep asking me, 'Why are you running again?' It's an easy answer for me. Because I'm passionate about what's best for the kids, and because I want to give back to the awesome school district I experienced as a child."
All three of Joe Miller's children started at the family center. Anis is a 2017 graduate, Casimir a twelfth grader, and Shabir a ninth grader. However, Miller has also been involved with the district himself prior to his election into the board in 2016. He has served as a youth sports coach, Cub Scout leader, neighborhood association leader, robotics coach, PTO officer, and in numerous city committees. He's served on committees addressing equity, legislative advocacy, and finances as a board member. He's currently the secretary for the Center of Clayton board and treasurer for the Clayton school board.
"I ask tough questions that challenge us to improve. But I'm always respectful. Professionally, I advise national and local school leaders, and I bring that expertise to Clayton," Miller said in his opening statement at the "Meet the Candidates Forum."
Joe Miller has had local and national school expertise which he hopes can help the board improve. He's even been a TedX presenter before. Because of his connection to other school districts, he organized an opportunity for Clayton school board members to discuss regional issues, such as equity or social and emotional learning. 15 of 23 St. Louis County school districts attended last December, and its success prompted another forum to arise in April of 2019.
"I offer three goals. Offering academic excellence. Supporting all students academically with life skills– this includes a focus on social and emotional learning, mental health, diversity, equity, and inclusion. Financial sustainability– working to stretch our resources and achieving cost efficiencies. We should maintain the investment in our outstanding teachers and staff while we spend wisely. Enhance board performance. Remaining strategic and fiduciary, asking tough questions, and hiring the very best superintendent. The board should treat everybody with respect– and we should have a student our board," Miller said.
When asked which way Miller would vote in regards to having a student representative on the board of education, his answer was an absolute yes.
"I work with lots of school districts here across the country, and having a student on the board gives a whole different perspective. It provides a different level of relevance to the adults around the table, and quite honestly, what many school boards say is that it increases the efficiency of the adults. Really, the students, and we have some amazing students here at Clayton High School, will push the adults to do better work," Miller said.
He believes students should be at the center of all decisions, and they could increase community support and consensus, as it could deeply engage students and should be paired with other forms of transparency to make information about the board's work more widely available.  
Miller, like another candidate Stacy Siwak, is a supporter of Proposition E, the increased tax levy which will be on the ballot April 2nd for School District of Clayton residents to vote on. While he wasn't on the board in 2003, he has also heard from the staff that the last operating levy increase placed in 2003 was only supposed to last a few years.
"As somebody who works with school districts, most tax levies last five to seven years. This one's lasted sixteen years. That's a good thing. It speaks to the great fiscal management that I think our district has done," he said. "We believe that we would have to reduce 40 to 50 positions and I don't want to do that, because that will take away services to kids."
Miller hopes that Proposition E will help with certain aspects of the district like physical student safety, as well as some other facets around mental health and social and emotional learning. Those are components Miller considers important, and it's a work in progress in achieving those goals.
"I think we're making improvements, but we still have ways to go," Miller said. "I certainly agree with Brad that safety is of paramount importance. I'm hoping Prop E will help us with that."
Joe Miller's top two funding priorities are continuing the community's investment in hiring high-quality teachers and administrators as well as addressing the achievement gap.
"As a public school system, it is our mission to provide academic excellence and life skills for all students. Currently, we have made some progress.  However, there still remain equity challenges for some students," Miller said.
Miller has various strategies for improving equity among students: ensuring a shared definition of equity, clarifying roles and responsibilities of all stakeholders, communicating and publishing metrics for equity, deploying best practices from other school districts, diversifying the workforce, and performing an equity audit of all district policies and practices.
Miller was also asked about his thoughts on average performers in Clayton. 60% of all of Clayton's students are "average performers." Miller hopes to improve the educational experience for them namely through three ways: small classes, effective training, and additional resources (ie: social workers and home visits).
All of this ties into his main goal: academic excellence and life success for all Clayton students. This means prioritizing physical, social, and emotional well-being as well, and better training staff for this type of framework to facilitate students excelling in the classroom.
"I recognize that Clayton is unique– and I can offer the best practices and education overall. My three most important areas are academic excellence for all our students, including social and emotional learning, mental health, and diversity, equity, and inclusion. Financial sustainability, investing in outstanding staff while spending wisely. Enhance board performance– strategic, fiduciary, tough questions, the very best superintendent, and a student on our board."