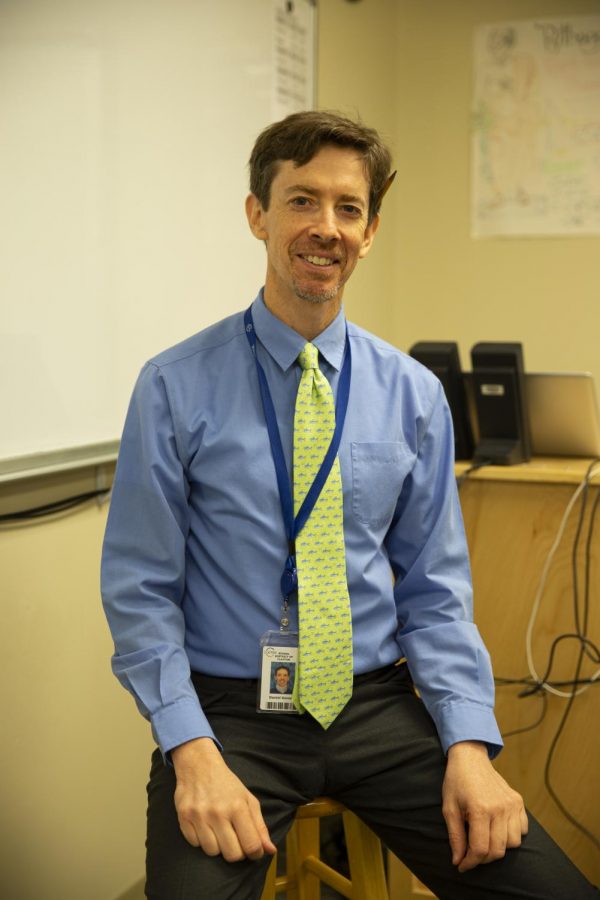 Daniel Dorsey
"One time I was just sitting there teaching, and I see Dorsey running. He's running and there is another teacher chasing him, because they were the last two left," Jennifer Swift, a math teacher at CHS, said of a memorable game of Assassin, a Lindbergh High School tradition in which members of the math department would attempt to assassinate other teachers by placing a sticker on them.
During his 23 years at Lindbergh, Daniel Dorsey worked with a number of current CHS teachers (including Swift) before deciding to make the switch himself this coming fall.
"He was sneaky, he would hide in people's closets and their rooms, and under their desks," Swift said. "When he has a challenge, he takes it on whole-heartedly."
This year, Dorsey is excited to get to know CHS. Inspired by his high school teachers at St. Louis University High School, Dorsey decided to become a math teacher. In high school, he enjoyed working on his school newspaper and yearbook, as well as running cross country. For the 2019/2020 school year, Dorsey will teach Algebra II, Honors Algebra and Trigonometry and Geometry.
Coming from a school with a large student body, Dorsey was struck by the tight-knit community aspect that a small district offers. He also appreciates that despite high academic expectations for Clayton students, the focus remains on the students' mental health. Dorsey believes that one of the biggest issues with schools today is students' emotional wellness.
"I hope [my students] know that I want to respect their abilities to be thinkers. I don't want to just spoon-feed information," Dorsey said. "I want to respect them enough as a learner to recognize that they are capable of making their own connections."