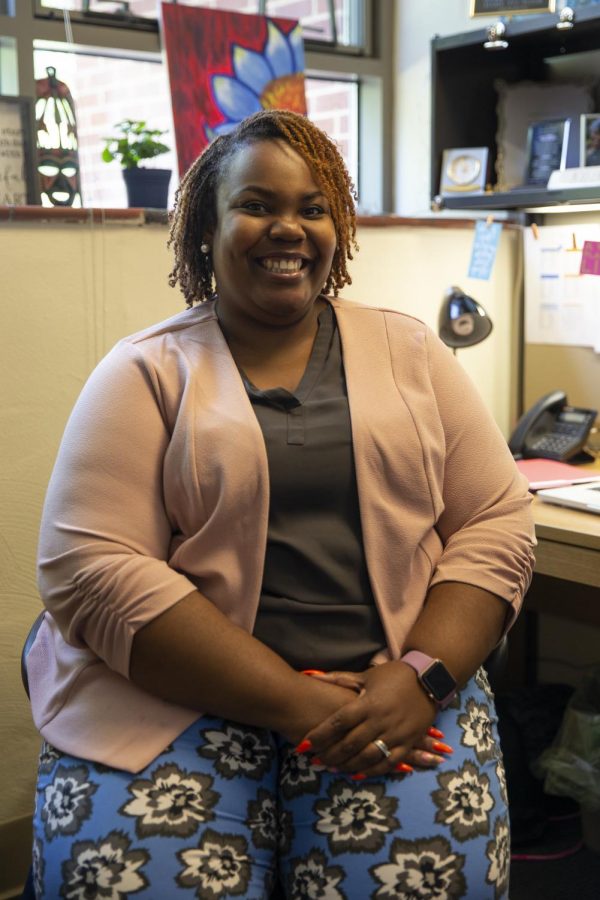 Raychelle Martin
"I have always loved to read and write. The English language is so rich and nuanced. I love discovering new worlds and possibilities through literature," incoming CHS English teacher Raychelle Martin said.
A St. Louis native, Martin is transferring to the Clayton English Department after 14 years in the Ferguson-Florissant District.
"Clayton has the diversity, autonomy and support I was looking for to continue my teaching career," Martin said.
Martin strives not only to create rich lesson plans that encourage discussion and growth as a writer, but also to develop life-long connections with her students.
"I believe all students are capable of meeting high expectations if they are given the right support," Martin said. "I believe all students deserve a quality education. I believe in teaching the whole student."
This dedication has led to strong student-teacher relationships that go beyond her classrooms.
"I have attended many weddings, baby showers and graduations of former students. I have a few former students who I now consider very close friends. I still mentor and encourage my former students. They inspire me daily," Martin said.
Social media has played a key role in allowing Martin to keep in touch with students who have graduated. However, her strong online presence is not limited to these connections.
In addition to previously running a fashion blog and hosting a fashion show, she has used platforms such as Facebook and Instagram to launch an organization called FATshionably Correct. Through the site, she works to "inspire plus-size women to dress, look and feel their best."
Martin has been able to use a traditional love of English to support positive change through modern platforms like social media. Her passionate energy is sure to find a welcome home within the walls of CHS English classes.