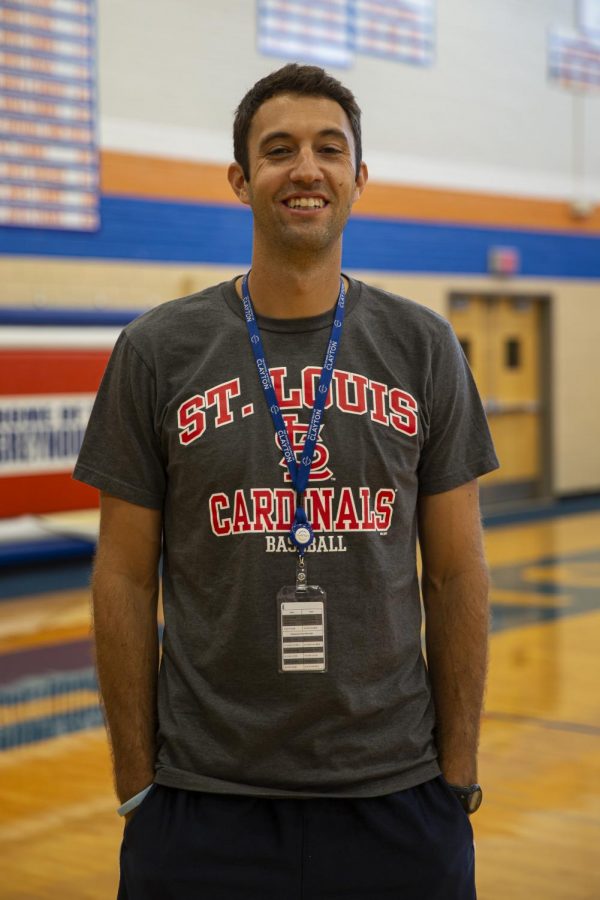 Buddy Sodemann
"Take care of yourself, take care of each other, take care of this place."
This is how Buddy Sodemann describes his teaching philosophy. A former basketball player and coach, Sodemann will be bringing his experience in the sport and in teaching to CHS this fall.
Sodemann's career as a basketball player and coach has taken him all around the world, including destinations like San Marino and Hawaii. Before teaching at Clayton, Sodemann taught for two years at Northwest High School, and he also taught Coaching Theory classes at Loras College. Although Sodemann is new to the CHS staff, this will be his second year with the Clayton School District. Last year, Sodemann was a PE teacher at Glenridge Elementary, as well as the assistant coach to the CHS boys' varsity basketball team.
Although Sodemann looks forward to teaching at CHS, especially a new class called Strength Training and Endurance, his enthusiasm moves beyond the classroom. He pushes for students to "get involved in physical activity, physical fitness and our physical education classes beyond the required ones."
He believes that exercise can be a great stress reliever and an enjoyable activity for anyone.
As Sodemann was once a well-rounded high school student himself, he advises students to balance their lives and find time to pursue their interests. Within his own classes, he hopes to create a comfortable environment that will push students to challenge themselves and give their best efforts. In return, he plans to put his best foot forward each day as well.
"I want my students to know that they're always going to get the best version of me," Sodemann said.
As the school year draws closer, Sodemann looks forward to coming to the high school and getting to learn the traditions of Clayton. He hopes students will get to know and interact with him. "I'm excited to be a greyhound!"