COVID-19 Causes Cancellation
On Sunday, March 15, the School District of Clayton, along with 25 other school districts within the Greater St. Louis area announced that school would be cancelled because of COVID-19, beginning March 18 and ending April 3.
Extracurricular activities will also be cancelled during this time, including athletic practices and competitions.
This news follows the closing of many other schools, both nationwide and globally. In China, the epicenter of the COVID-19 outbreak, schools have been closed for weeks, with other countries such as South Korea, Iran, France, and Italy following in their footsteps.
As of March 15, there are five reported cases of COVID-19 in Missouri, with two in Greene County and St. Louis County and one in Henry County.
Although these school closings serve as necessary precautions to reduce the spread of COVID-19, they have widespread effects on students, teachers, and parents. For students, after the conclusion of spring break, instead of returning to their respective schools, their learning will take place through online school.
CHS Junior, Ruthie Pierson, says, "With online school as probably the most likely option during the weeks school is closed, it will be an unfamiliar process. Nothing like this has ever happened at least in students' lifetimes, so it will be a process that probably has many mistakes, which could inhibit the learning of students."
In addition adopting an unorthodox way of learning, many students will lose the experiences that day-to-day school provides.
CHS Senior, Wynne Havranek, says, "It's scary that schools must close, and even disappointing that certain experiences will be lost. But, I think this has made us all realize the severity of this issue, and as a senior it is a wake up call that the world won't wait for us to get there. We are graduating into a world with real issues, and adapting to and solving these issues is what our entire education has been about."
Parents face large challenges while their children aren't attending school. School serves as a primary source of childcare for many parents.
Maya Blumkine, parent of three young children, one of which is a Glenridge student, says, "I am not sure how we're all going to get through this very long period of uncertainty and social distancing. It's hard being cooped up inside with three young kids. We have only just begun and we are all already showing signs of cabin fever. The streaming services will come in handy, and if the weather permits we might go outside to the park, not the playground. I'm sure the school district didn't make the decision without considering all options."
The Centers for Disease Control and Prevention (CDC) says that if you think you have COVID-19 you should socially distance yourself and self quarantine for 14 days.
Those at risk are people who are pregnant, above the age of 60, have underlying health problems, or those with a weak immune system.
The CDC recommends washing your hands for at least 20 seconds with soap and water, using hand sanitizer that has at least 60% alcohol, avoiding close contact with people, avoid touching your face, and covering your mouth when you cough or sneeze.
Leave a Comment
About the Writers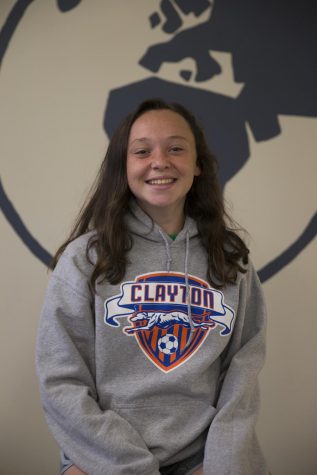 Cece Cohen, Reporter
Cece is a sophomore and this is her first year on Globe. Cece joined Globe because she loves writing and wanted to get more involved at Clayton. She looks forward to growing her...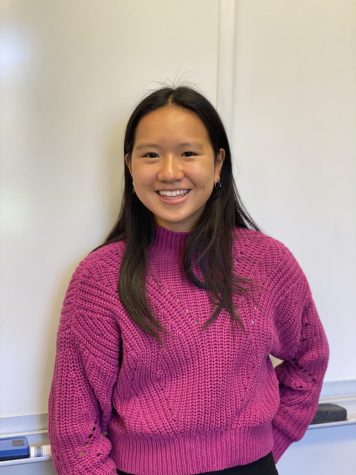 Angela Xiao, Chief Managing Editor
Angela is a senior this year, and this is her third year on Globe! She serves as the Chief Managing Editor this year. Her favorite part of Globe is talking to people from all different...