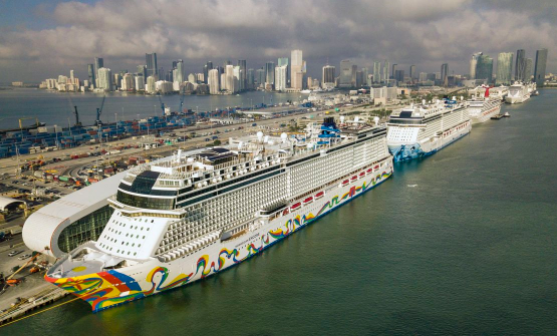 The White House Blocked CDC's Order To Keep Cruise Ships Docked
The CDC wanted to keep cruise ships docked due to the pandemic, but the White House didn't want this order to last.
December 6, 2020
          On March 14, 2020, the Centers for Disease Control and Prevention (CDC) announced an order to keep cruise ships docked because of the risks of cruise ships becoming hotspots of COVID-19 until mid-February 2021. This "no-sail" order applied to all cruise ships, and was meant to protect the public from getting infected with COVID-19. Thus, this order was extended multiple times: to April 15, July 16, and then to September 30, 2020. The reason why this order kept getting extended was because the CDC wanted to keep the public safe, and reduce the spread of Covid-19 from person to person. Dr. Robert R. Redfield, director of the CDC, issued this order because he was worried about cruise ships becoming hotspots at the beginning of the pandemic. A few months later, however, Redfield's plan was rejected by the White House during a meeting of the coronavirus task force.
          According to the New York Times, the White House was showing a desire to reopen our country's economy after lockdown when this pandemic became extremely contagious. Instead of the order being fully extended to mid-February, the White House wanted the order to be extended until October 31, 2020. But many scientists had concerns about further spread of the virus. With that, Redfield warned that for cruise ships to sail without the proper materials and guidelines would lead to a health disaster for the public.
As a fact, the Diamond Princess cruise ship had more than 6,500 cases and 48 deaths by July 10. Despite what has happened on these ships, there are some who wanted the no-sail order to end. Many Republican politicians wanted the order to end, including Republican mayor Carlos A. Gimenez of Miami-Dade County, who stated, "I urge the C.D.C. not to extend or renew the 'No Sail Order.'" Later on September 16, the Set Sail Safety Act was proposed by Republican Florida senators Rick Scott and Marco Rubio. The purpose of this act was to enact changes on cruise ships to make them safer during the pandemic, and ensure that the cruise ship industries could keep up and resume operations.
President Trump wanted to help some of these cruise ship businesses, including Carnival He met with the chairman of Carnival,Micky Arison, to discuss how Arison could use his company's ships to respond to the pandemic and act upon it, despite the CDC's order in the first place.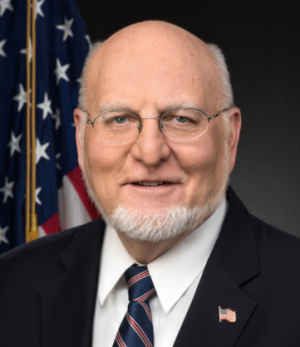 "The one thing you want to make sure of is that the virus doesn't get on there in the first place", said Dr. Stephen Ostroff, who was a former commissioner of the FDA and serves on the Healthy Sail group. Ostroff made a recommendation that people who board cruise ships should get tested for the virus so that there could be no chance of the virus being carried onto the ship by anyone. However, Ostroff thought that infected humans who wouldn't be tested positive would still spread the virus around to others. But in terms of guidelines, he recommended that allowing fewer passengers and making masks mandatory for passengers at all times would slow down and limit the spread of the virus.
With caution, Dr. Redfield stated that vaccines would not be widely available until next year, but he also stated that masks are more important than a vaccine in order to slow down the spread. However, Trump wrongly stated that a vaccine would go "to the general public immediately," then added, "under no circumstance will it be as late as the doctor said".
"
As communities work together to get us back to where we used to be, it is essential that everyone – for their own good and that of their family's – follow CDC and the federal government's recommendations to protect against COVID-19."
— Dr. Robert R. Redfield
There is a lot that we can do to block virus spreads on cruise ships, because as hotspots on cruise ships were definitely factors in the initial announcement of the no-sail order. The White House should not have blocked this order because the CDC wants to focus on safety more than the continuation of the cruise ship companies. It is important that many leaders do what is necessary and correct to stop the spread of coronavirus so that it will not keep affecting most of our people, especially our loved ones. Since there were some cruise ships that already had experience with the virus, the takeaway is about safety. People should always do what is safe and smart, and not what is simply good enough. It would have been different if the no-sailorder was not blocked by the White House because of how much this order relied on safety, although there have been other people who didn't want this order to last longer.