Pumpkin Spice Latte Review
Which STL Coffee Shop has the Best PSL?
Starbucks
2/5
Waking up on a fall morning and having to get up and go to school can be one of the hardest things. Luckily, we can find solace in the pumpkin spice lattes that many stores sell. The classic pumpkin spice latte that everyone knows can be found at Starbucks. It has become a cultural phenomenon and although it is not the first pumpkin coffee drink to be made available, it is certainly the most popular. The most prominent thing about this drink is the incredibly strong pumpkin spice taste. This drink was the one with the strongest pumpkin taste. But the taste is not like an actual delicious pumpkin, it is more artificial. When I tried this drink, I had it iced with coconut milk. I could not finish my drink, the drink was so sweet, it made me feel sick. It tasted too artificial and overall was not a pleasant experience drinking it. The best thing about this drink was definitely the sprinkle of pumpkin spice on top of the whipped cream, which I think is anyone's favorite part of a Starbucks drink.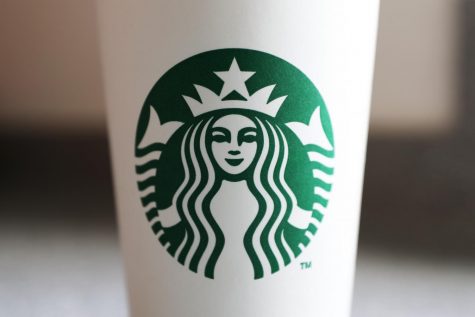 Kaldi's Coffee
3/5
Kaldi's midmorning on a Saturday is crazy, especially with coronavirus. Everyone wants their coffee and there are too many people to be inside the store. The line was almost going up to Captain Elementary. Once I finally got my drink after a ten-minute wait, I was highly disappointed. I got their "Baked Maple Pumpkin Latte" iced with oat milk and I found little seeds of some sort in my drink. I went again later that week and there was nothing like that in my drink. Although these didn't bother me, I could tell they were edible and simply a mistake in production, $5.85 is a lot to spend on a drink where something went wrong. The flavor of the drink was fine. The pumpkin came through, but it did not have a strong coffee flavor. It was very different from the other drinks I tried because of the maple. I could not pinpoint maple as the flavor I was tasting, but I knew it wasn't pumpkin or spices. I would recommend this to someone who dislikes the tastes of coffee but loves maple and pumpkin.
Coma Coffee
5/5
My first experience drinking coma coffee was a great one and I definitely plan on going back for another Pumpkin Latte or maybe a different coffee drink. The flavor of this latte was so perfect, there was the right amount of coffee and the right amount of pumpkin which made this easily my favorite. The description on the Coma Coffee website says it all, "Our pumpkin spice syrup is made with REAL pumpkin, clove, cinnamon, ginger, nutmeg, and brown sugar." The warm spices and pumpkin taste really reminded me of thanksgiving. It felt like such an expensive cup of coffee and it costs slightly less than Kaldi's coffee at $5.25.
Deer Creek Coffee
2/5
While I honestly have so much love for this business, this was my least favorite pumpkin spice latte I tried in the review. I got this drink iced with coconut milk. It was overly sweet and the coffee taste was so strong it was difficult to say that there was any pumpkin in the drink. The flavor was mostly of the spice, as opposed to pumpkin, which is a valid preference but when I drink a pumpkin spice latte I want it to taste like it's a cool fall morning and I'm drinking leftover thanksgiving pumpkin pie with my morning coffee. I found the drink overall repulsive because of the intense sweetness.
Leave a Comment
About the Contributor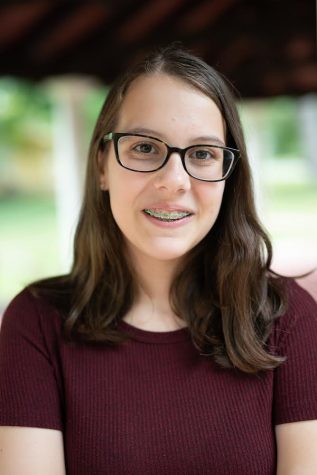 Cecilia Dupor, Reporter
This is Ceci's first year on the Globe staff. She is excited to be on a great team of people and for the ability to write for the Globe. Along with writing, Ceci participates in...