Get Into Fall
How and where to go to have a great fall in covid season
November 12, 2020
Even though it feels like Covid is cancelling all of our favorite fall traditions, there are still many ways to get into the fall spirit.
First up, halloween, the spooky season. Normally, teens go to peoples houses for parties, or do some other huge thing. With Covid going around, this is not a good idea.. Luckily, there is a perfect substitute. Doing something with your friends outside in someone's backyard, socially distanced, has never been easier. Who says you can't wear costumes too! You can all dress up, go to someone's yard, bring candy and other treats, and project a halloween movie! If you cant project a movie, you can play spooky games and tell jokes and it will be just as fun as partying, if not better.
Another way to get into the fall spirit, is to do outdoor fall -themed activities. I myself am a huge walker, and when there is perfect crisp fall weather it is even better. The second thing I would suggest is a hike! There are lots of places to hike in STL and it is a socially distancing friendly activity. In the fall, hikes are so nice with the perfect cool, and crisp weather. The red leaves and the breeze will give you that fall feeling! Some places in STL that are good to hike in are the white buffalo trail loop in Lone Elk Park, the Forest Park Wheels and Heels Path, the Gants Trail, the River Scene Trail, and so many more!
Apple picking and pumpkin picking are other fall activities that work well with social distancing. They have adapted to social distancing at Eckerts, sectioning off the wagons so that each family has its own space.
There are also great places to get fall treats. The pumpkin spice flavor is outstanding, and will for sure give you the fall feeling. Luckily, I did the dessert hunting for you. I went to four different spots, all with amazing fall treats: Andy's Custard, Clementines Creamery, The Cup, and Kaldi's Coffee.
Andy's pumpkin concrete: rich, creamy, nice mix of custard and pie. It included pieces of pie in there. It's not too sweet, and it really seems like a pumpkin pie lover's dream. If you love pumpkin pie, and love custard, this is the treat for you. I'm not a huge pumpkin pie person, and it wasn't amazing at the beginning, but when I kept eating it, it became really delicious. There are some sweeter and not sweeter portions, and I feel like it also leaves a good taste in your mouth. I would totally suggest this pumpkin pie concrete for a fall treat.
Note- the line is really long at Andy's drive- thru but I think it's worth the wait!
The pumpkin scone at Kaldis: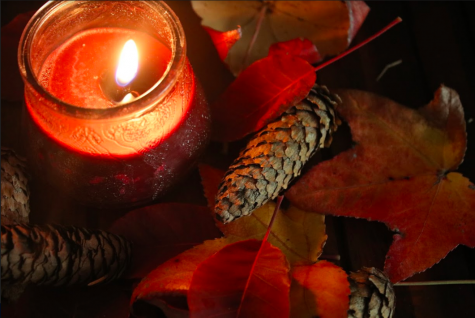 It was a circular scone with icing on top and it is a perfect item for the fall season. The icing pairs really well with it's flavor, but there is a problem. The one I got was really stale, though the frosting makes up a little for it. It didn't have much pumpkin flavor either, but this might be because it wasn't freshly made and I went late in the day. It's definitely not bad, just make sure you get there In the morning when it's fresh, because otherwise there's not that much of a taste. For pumpkin lovers, you might not mind the blandness, but for others it's not the best. It does leave a really nice after taste though in your mouth. It is also made and shaped in a different and better way than Starbucks scones, giving it more level.
Note- the fall scenery is beautiful outside at Kaldis so I totally suggest grabbing your fall items and eating them in the park.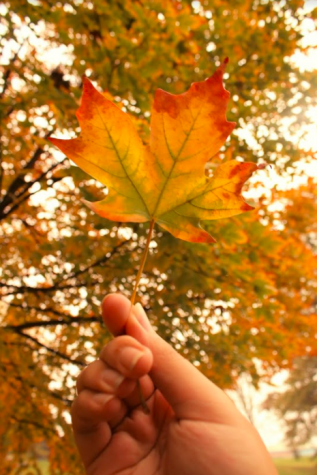 Pumpkin gooey butter cake ice cream at Clementines: This is absolutely perfect! The richness and sweetness of the gooey butter cake, pairs so well with the fall sugary pumpkin taste. It felt like heaven in a cone; rich, creamy, sweet, delicious and the perfect fall treat. It even includes gooey butter cake pieces! If you are a huge gooey butter cake lover like me, this is a must! A bonus is the wait is really short! You just walk in, get your ice cream, then leave.
The Cup is a bakery in the CWE that is known for its delicious cupcakes. There are 2 seasonals that I got.
#1- Pumpkin Harvest Cupcake:
This was a good cupcake. There was a delicious cinnamon butter cream on the top that was outstanding, and the piece of chocolate added a nice touch. But I felt like something was missing. The actual cake part wasn't that bad, but i didn't taste the pumpkin harvest.
The second cupcake I got is the mummy:
It is a delicious and moist chocolate chip cupcake with a chocolate icing, white stripes across the front (for the mummy) and edible eyes made of icing. Both the icing and the cake lived up to my expectations. The icing was rich and not too sweet, and the cake was fluffy. This cupcake was much better than the pumpkin harvest cupcake.
In conclusion, there is a lot you can still do to experience fall during a pandemic. You can get fall treats, do fall themed activities, and just enjoy yourself outside. The best place I would suggest for treats is definitely Clementines Creamery, with the pumpkin gooey butter cake ice cream. All of the places though, were quite good and impressive. There are many places for apple picking, hikes and other fun fall activities. It's important that during this time, we get out and we do the things we can.