From the Editor
In a world where black people are targeted victims of police brutality, what can we do to counter it?
On Thursday, September 24th, six months after 24-year-old Breonna Taylor was shot while sleeping in her own bed by police officers, a grand jury announced a long-awaited decision: there were to be no indictments for the murderers of Taylor. The jury relied on evidence given by Kentucky Attorney General Daniel Cameron, who claimed that the officers were justified in shooting Taylor six times because her boyfriend had shot once at them.
All around the nation, individuals are protesting unjust deaths like Breonna Taylor's caused by police officers — deaths like George Floyd, Tony McDade, Ahmaud Abery and too many others. Here in St Louis, we have a personal connection to the issue; in 2014, 18-year-old Mike Brown was shot and killed by Ferguson police. All these individuals who have been killed were Black.
The height of the protests was in June, soon after George Floyd was murdered. Since then, social media and news coverage of Black Lives Matter protests and police brutality against Black people has come down significantly. Many non-Black people, hoping to return to 'normalcy', have stopped speaking about the national issue of police brutality that plagues our country.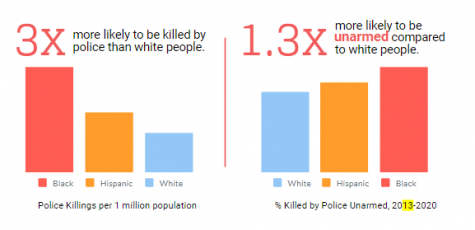 What we as non-Black individuals must realize is that police brutality isn't a one-time event for Black people in the U.S. Black people have made up 28% of those killed by the police in 2020 so far, despite only making up 13% of the population. They are 3 times more likely to be killed by police than white people are, yet 1.3 times more likely to be unarmed when killed. And this has been the case since police were established in the U.S., Black people were always the target of police violence.
So why do we as non-Black people try to ignore this issue– implicitly or explicitly? Why does the media pretend that the problem isn't as severe now as it was a few months ago– even when Black people still face discrimination and violence by the police every single day?
It is easier for non-Black people to pretend the problem doesn't exist when it doesn't directly affect us– when we aren't in the shoes of Black people in America. I, while still a person of color, will nonetheless never experience the same type of violence and cruelty from the police, simply because I am not Black. That statement is terrifying, and blatantly tells us something about the police system in America.
So, we don't experience the same problems as Black people. What do we do then?
It is necessary that the first step we take as non-Black people in America is to educate ourselves. I urge you to read about the history of policing in America. To look at statistics and studies published about racial inequality in our justice system, and try to make sense of them.
We must also listen to Black people about their experiences. It is of utmost importance that we as allies do not speak over Black individuals, but listen to them and amplify their voices. They experience events that most of us will never have to, and that is a privilege we hold.
"
We must continue to educate ourselves and advocate for change."
Finally, we have to face the difficult truth that this problem is not nearly solved. Chances are, it won't be solved in our lifetime. Just because the problem doesn't affect us, or isn't headlining media anymore, doesn't mean it ceases to exist. We must continue to educate ourselves and advocate for change.
The relationship between race and police is a complicated one, and a problem that needs a lot of work to be solved. The question is, will we help be part of the solution, or will we remain complacent from the sidelines?
Leave a Comment
About the Contributor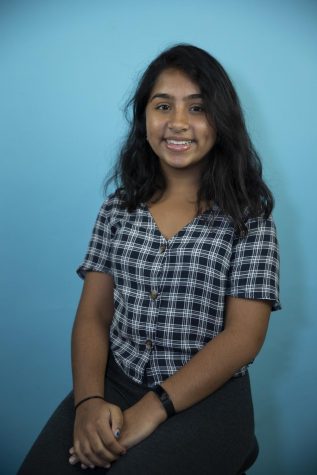 Siddhi Narayan, Chief Digital Editor
Siddhi Narayan is a senior at CHS and is the Chief Digital Editor this year. She has always enjoyed writing and reading and decided to join the Globe to pursue these two interests....