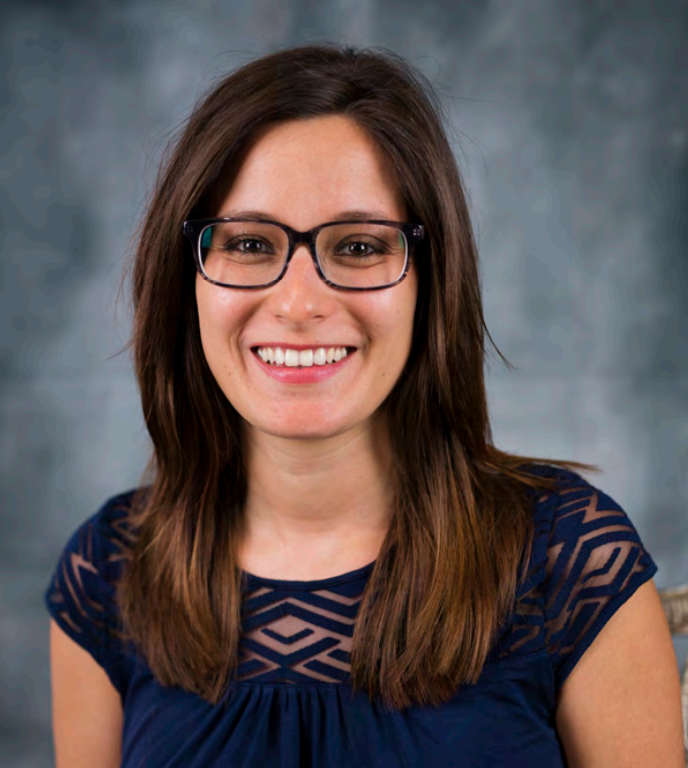 Dorotea Lechkova
"Sometimes, students are nervous to speak a different language correctly. I want them to feel comfortable and I want them to feel like they can take intellectual risks in my classroom," said Dorotea Lechkova.
Dr. Lechkova plans to teach Spanish I and Honors Advanced Spanish II. Having immigrated to St. Louis from Bulgaria at a young age, she began to study Spanish in middle school and took Spanish classes at Parkway North High School. Then having studied Spanish in college, she lived in Madrid for a year and did research in Mexico City.
"I just really really loved it. I love traveling. I love different cultures. I love meeting different people, and that's how I ended up teaching Spanish," said Dr. Lechkova.
Lechkova's experiences with Spanish made her passionate about exploring the world, getting to know communities and getting to appreciate the richness of diversity. She hopes to extend those experiences and values to her students.
"Language is just one piece, but then seeing how different people live, how they experience everyday life and the world around them, It gives you a different perspective on everything. I think ultimately that makes us richer individuals that are also more aware, inclusive and better citizens," said Dr. Lechkova.
With the pandemic introducing new opportunities with technology. Whether it's a Kahoot or Quizzizz, Lechkova wants to engage students through interactive games, as well as the possibility of a guest speaker.
"I had a friend of mine, who talked about the education systems in Mexico and Spain, visit my class last year (over Zoom). And it was a great way for students to learn about the broader community and be able to interact with a native speaker," said Lechkova. "This year, I want to focus on getting more real life experiences for the students, and coming up with projects that will let them explore their interests and learn more about the Spanish-speaking world."
Dr. Lechkova is interested in getting involved with an international club and the Spanish club. Outside of school, she enjoys being in an international environment, reading, traveling and listening to music. One show she enjoys is a Netflix series called Taco Chronicles, a multi-episode exploration of all the varieties of tacos. In Dr. Lechkova's classroom, student opinions matter. Through listening to music from the Spanish-speaking world, interacting with speakers from different parts of the world and sharing stories with classmates, Dr. Lechkova wants to know her students and wants them to feel comfortable sharing their opinions and stories. But most importantly, she wants them to have fun while learning a new language.