How Sweet is This–The New Wydown Starbucks?
Wydown Middle School students transition to a local candy shop, How Sweet is This, after the closing of the Wydown Starbucks
If you went to Wydown Middle School, you went to Starbucks. In August, the Starbucks location on Wydown closed, leaving many students without a spot to gather after school. To fill this gap, students have found a new store, How Sweet is This.
Middle school students, Cole Craig, Michael Evra, and Nathaniel Booth recently enjoyed candies and shaved ice at How Sweet is This.
The students, friends from a Clayton neighborhood, decided to visit How Sweet is This because they knew of the location from previous visits. Their positive experiences and enjoyment of the food compelled them to return.
Each student chose different candies and sweets from How Sweet is This.
Evra enjoyed his collection of Tootsie Rolls and High Chews. Craig purchased cherry sours, but he did not end up enjoying them, rating them five out of ten. Booth chose a shaved ice, opting for bubble gum and soda flavors which he enjoyed.
After selecting their food, the students realized they needed a spot to eat. Next door, DeMun Park was perfect for enjoying their sweets. They sat on a bench and were able to enjoy their treats and socialize. The shop is quite small, so not many students are able to shop at once. "When we went it wasn't busy. But right after we got our [candy] there [were] a lot of kids," Booth said. "It was probably like ten kids waiting outside [after we left]," Craig said.
"
It was probably like ten kids waiting outside [after we left]"
— Cole Craig
The character flowing out of the small footprint of How Sweet is This immediately amazes customers. The brightly colored storefront invites passersby to enter the vivid pink door into a world of sweets and candy. Once in the store, the variety of candy is immediately apparent. With a wall of prepackaged candy, a counter to order candy by the pound running the length of the little shop, and a counter to order shaved ice in the back, the store has something for everyone.
From the wide variety of chocolates to hard candies to gummies, the shaved ice is a must-try. A wide variety of flavors are available to choose from, and there is enough syrup to ensure each bite is better than the last. The rock candy was tasty, but it was a little overly sweet. All the items were reasonably priced.
The staff was very friendly and patient. The store has taken precautions against the spread of Covid-19. The counters have extra plexiglass screens, and masks are required. While the store is small, it comfortably fits one party at a time, so there is no crowding.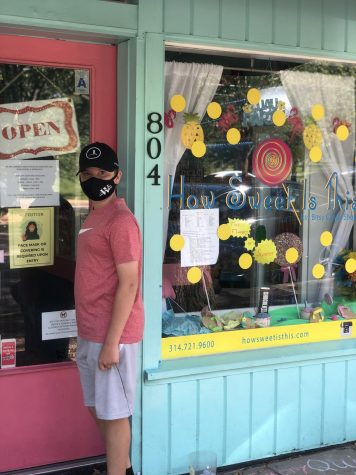 From the middle school perspective, students agreed they preferred How Sweet is This over Starbucks for an after-school treat. During their visit, they noted the fun, positive atmosphere. Booth said, "[I] definitely [prefer the] candy shop [over Starbucks] …The woman there was nice."
The transition from Starbucks to How Sweet is This has been smooth and appreciated by students. Previously, Starbucks was the prime destination to gather and relax. Now, How Sweet is This fills the gap.
Students have welcomed this change for a variety of reasons. Notably, How Sweet is This is closer to Wyodwn, but it is further from the homes in the Glenridge area. Additionally, they appreciate the change in atmosphere and food.
For friends and families eating, dining, or playing in the DeMun area, How Sweet is This is the perfect finish to a long day. And, from cheaper prices to better food, the location checks all the boxes for Wydown Middle School students.
Leave a Comment
About the Contributor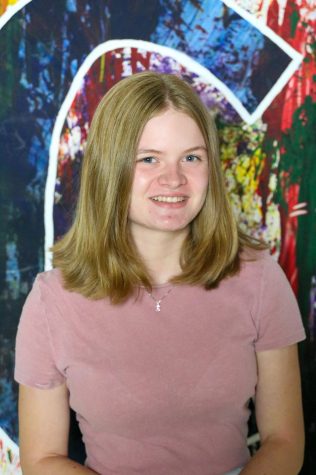 Alison Booth, Reporter
Alison Booth is a sophomore at Clayton High School and a reporter on the Globe. This is her first year. Alison joined the Globe because of her love of writing. She is excited to...