Service Dogs at CHS
There is no doubt that since the start of the pandemic mental health in teens has been at an all-time low. A study from WebMD said that "46% of 977 parents of teens said their child has shown signs of a new or worsening mental health condition since the start of the pandemic."
With statistics like this, the counseling department at Clayton High School has decided to step up to make sure mental wellness is in check for the student body. They have enlisted an organization called Duo Dogs to come to CHS to comfort and improve the moods of all students. 
Elaine Weisberg, executive board member at Paws with Purpose in Louisville, Kentucky says that just by being in the presence of dogs they can relieve stress. "They see the dogs and the dogs start wagging their tails and it's an instant connection. It's just an instantaneous bond and connection." These types of interactions can not only cheer up students but also help them manage and control their stress. 
"We know that dogs are one piece that can sometimes lift spirits and act as self-care," said Tobie Smith CHS counselor. 
Founded in 1981 Duo Dogs is an organization that's based in St. Louis, but has had an impact all over the world; "As of December 2019, Duo Dogs has proudly placed over 115 service dogs around the United States, Canada, and in the United Kingdom." 
The CHS counseling department anticipates that there will be service dogs coming at the soonest before thanksgiving break or near the end of the semester or the beginning of the second semester. 
Mental wellness in teens has been an issue that high schools all over have been trying to address. A study from Alliance of Therapy dogs said "8-10% of teens ages 13-18 have an anxiety disorder." The study continues to state that just having access to dogs during school can "lift the mood" during class. Resulting in relieving stress. 
Clayton is taking the initiative to help these students which goes a long way. Alex Slen Junior at CHS said, " I think mental health is an important issue at CHS. I know that the administration has long tried to come up with new ways to tackle mental wellness in high school and I look forward to seeing how this will play out in the upcoming school year."  
Mental wellness in teens is crucial. An article from the Suicide prevention resource center wrote "Mental health problems can affect a student's energy level, concentration, dependability, mental ability, and optimism, hindering performance." With teens juggling the challenges of COVID, school, sports, and social lives. Service dogs definitely have the potential to aid in the mental wellness of students here at CHS. 
Leave a Comment
About the Contributor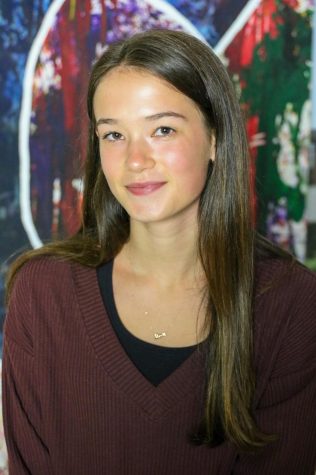 Ivy Slen, Review Section Editor
Ivy Slen is a sophomore at Clayton Highschool. In her free time, she enjoys playing tennis and hanging out with her friends. Ivy is excited to be on the globe staff and is excited...