Pruitt-Igoe at 50
The Globe looks back at the legacy of the infamous housing project 50 years after its demolition.
At the corner of Jefferson Ave. and Cass Ave., you'll find an empty field littered with debris. On a sunny afternoon in March, the gray outlines of downtown buildings can be seen lining the edges of the field. Across Cass is a chain-link fence guarding a vast construction site. Aside from the occasional car crossing the wide streets of St. Louis' north side, it's quiet.
50 years ago, this corner was home to 33 11-story buildings. These steel and concrete towers made up the Pruitt-Igoe public housing complex, a sprawling feat of modernist architecture that stretched across 57 acres and was lauded as revolutionary when the first tenant arrived in 1954.
Pruitt-Igoe is perhaps the most infamous housing project in American history. The complex was designed as the new model of post-war public housing; however, it was its dramatic failure that has ingrained Pruitt-Igoe into the hearts and minds of St. Louisans for over 50 years.
Pruitt-Igoe was built to serve a need. In 1900, St. Louis City was home to a population of more than 500,000. By 1950, the population had grown to more than 850,000 people. This rapid growth can be attributed to the Great Migration. Beginning in the early 20th century, millions of Black migrants moved from the deep south to northern industrial cities.
In St. Louis, city planners began to raise concerns that the city would not have enough room to accommodate the growing migrant population. Many cities were also experiencing the effects of the Great Migration, including urban congestion and the growth of slums. As a response, "urban renewal" policies began to take shape across the country.
"Urban renewal means the concept that the built environment of the American city is essentially obsolete," explained Robert Fishman, professor of architecture and urban planning at the University of Michigan. "And what we call urban problems can only be solved by starting fresh with massive demolitions of the old urban fabric and rebuilding in a modern way."
Fishman is a featured historian in the 2011 documentary The Pruitt-Igoe Myth, which explores why Pruitt-Igoe eventually failed.
"Many of us would like to just forget about that whole public housing, urban renewal era because to my mind, it represents an unmitigated failure on the part of American planning and urban design and architecture," he said. "But any kind of honest assessment of the history of America, of American planning, American architecture has to come to grips I think, with this failure."
As post-World War II America began to develop, the future of public housing looked promising. Politicians were eager to clear slums and make way for new development, and this was made possible by the Housing Act of 1949. The act was part of President Harry Truman's Fair Deal, which included provisions to provide federal funds to pay for slum clearance and the development of public housing. With federal funding secured, the St. Louis Housing Authority began construction in 1951 on a public housing project unlike most that had been seen before.
Pruitt-Igoe was one of many "towers in the park," an architectural trend that emerged as part of the modernist movement. The idea, which organized buildings around a common green space, was first proposed by Swiss architect Le Corbusier in 1923 as a way to maximize space in crowded cities. However, it did not gain considerable attention until after World War II. The buildings were simple rectangular high rises, set apart from streets by landscaping. This style was widely adopted in affordable housing projects from the 1950s to the 1970s when it began to fall out of favor. Critics pointed out that towers in the park felt sterile and imposing.
Diane Davis, who teaches regional planning and urbanism at Harvard Graduate School of Design, explained that the style was originally meant to improve the quality of life for residents of these buildings.
Davis said, "There was an entire theory behind this agenda that these buildings would concentrate apartments, and they would leave more space because having the density of superblock towers would leave more space for park space and transport mobility and then people would both have green spaces outside their apartments, but also be in in a more dense environment."
And in the beginning, the theory worked. Pruitt-Igoe was a hit, with many residents calling it a "poor man's penthouse." Many residents who came from slums found it remarkable that they could get some of the best views in the city from the 11th floor. A steady stream of rent money early on kept elevators in working order and maintenance functional. Many residents saw Pruitt-Igoe as home, and one of the best places for affordable housing in the city. On one famous occasion, Santa Claus even visited Pruitt-Igoe on a helicopter.
Originally planned as segregated housing, Pruitt-Igoe was desegregated by a 1954 Supreme Court decision. However, it had become exclusively African American by the mid-1960s. By then, flaws in the project's design and management had started to reveal themselves.
Famous incidents such as the bursting of water pipes in the winter marked the impending failure of the project. Poor design also led to problems in the buildings. For instance, there was only one small elevator for the entirety of each building and the site was far away from economic activity, jobs, and any form of public transportation.
As time went on, residents started to move out, which began a vicious cycle of poor maintenance and crime. By the time of the eventual planned demolition by the Department of Housing and Urban Development, nearly ⅔ of the buildings sat vacant. Crime was also common as Pruitt-Igoe became somewhat of an urban legend in the St. Louis area. Famously, residents ​​Kim Gaines and Kathy McClellan were murdered at the complex, cementing its reputation among many locals.
In the post-Pruitt-Igoe world, public housing has transformed from the towers in the park built after World War II. Today, Section 8 housing vouchers allow low-income households to afford privately owned and often rent-controlled properties. Nearly two million people rely on Section 8 vouchers,
Chad Freidrichs, director of The Pruitt-Igoe Myth, commented on how public housing has changed since Pruitt-Igoe's demolition.
"There are big Section 8 projects still, where they are constructed and administered with the idea of bringing in Section 8 tenants," he said. "But that is all administered by the private market. The federal funds are still coming through the vouchers, but the federal programs are not building these large buildings anymore." Now the former Pruitt-Igoe site is surrounded by a neighborhood of mostly Section 8 housing.
Ultimately, the story of Pruitt-Igoe encapsulates the story of St. Louis, a city whose history has been defined by economic decline, racially restrictive housing covenants, white flight and suburbanization. The demise of Pruitt-Igoe mirrors the demise of St. Louis, and the demise of St. Louis mirrors the demise of inner cities across the country.
Many factors have been blamed for the failure of Pruitt-Igoe, from the modernist architecture to public housing as a concept. Although the reason why those 33 towers no longer stand is disputed, the story of Pruitt-Igoe has held lasting significance to the city.
In recent years, the former site has seen increasing development and investment. Future plans by construction company Clayco are also in the works. Along with the new National Geospatial-Intelligence Agency campus currently in construction, development company NorthSide Regeneration is nearing completion of a $20 million micro-hospital.
But for now, the corner of Jefferson and Cass stands mostly quiet, capturing the past and the future of a stagnant city.
Leave a Comment
About the Contributors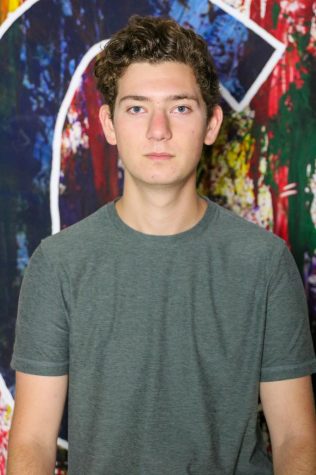 Alex Slen, Editor-in-Chief
Alex Slen is a senior at CHS and is in his third year on the Globe staff. He is on the varsity cross country team, The Vice President of Competition for DECA, a STUCO member, the...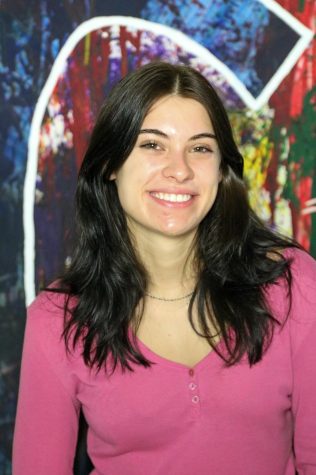 Ivy Reed, Editor-in-Chief
Ivy is a senior at CHS and excited to return to Globe as co-Editor-in-Chief this year! She joined the staff three years ago because she has always loved to write and believes in...