Oliver Marmol
The St. Louis Cardinals have made the playoffs for the last three seasons in a row, much thanks to Mike Schildt, their former manager who took over for Mike Matheny in 2018. Schildt won the BBWAA's Manager of the Year Award after he led the Cardinals to first place in their division, with a record of 91-71. This past year, the Cardinals made franchise history, winning 17 games in a row.
After a year full of fighting for a wild card spot, the Cardinals' season came to the end with a wild card loss to the Dodgers. This game ended in an especially painful way for Cardinals fans, after Alex Reyes, the Cardinals 2021 All Star Closer, lost them the game when he let up a walkoff homerun off a pitch down the middle.
Less than two weeks after that game, the Cardinals announced that they had decided to part ways with Schildt, a move that was very unexpected to many fans.
Cardinals' president, John Mozeliak, said that they moved on because there was a "philosophical difference" between them.
Oliver Marmol was promoted to the new manager of the Cardinals from his previous job of the bench coach. The 35 year old became the youngest manager in the MLB and told ABC News "A championship is the goal, and anything less than that, it is a disappointment."
Marmol's journey with the Cardinals has been unique to say the least. Marmol was drafted by the Cardinals in 2007, but his career as a player was cut short after it was clear that he wasn't going to the majors any time soon. Throughout his years with the Cardinals, he took on many coaching jobs including a minor league coach and a minor league manager, where he was very successful. Later, he was upgraded to the Cardinals 1st base coach and finally their bench coach.
The Cardinals are and always have been a successful franchise. Even under Matheny and Schildt, the Cardinals held one of the best winning percentages in the league. However, Marmol is very promising in his intelligence and the way he listens to input. These "philosophical differences" that were influential enough to fire Mike Schildt could be a reason why Marmol may see more success as a manager. This may hopefully lead to more success of the Cardinals.
Leave a Comment
About the Contributor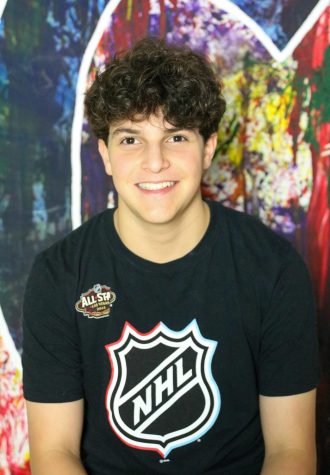 Micah Lotsoff, Reporter
Micah Lotsoff is a Freshman Reporter of the CHS Globe this year. This is Micah's first year writing for any newspaper, but he loves writing and sharing his opinion. Micah has always...