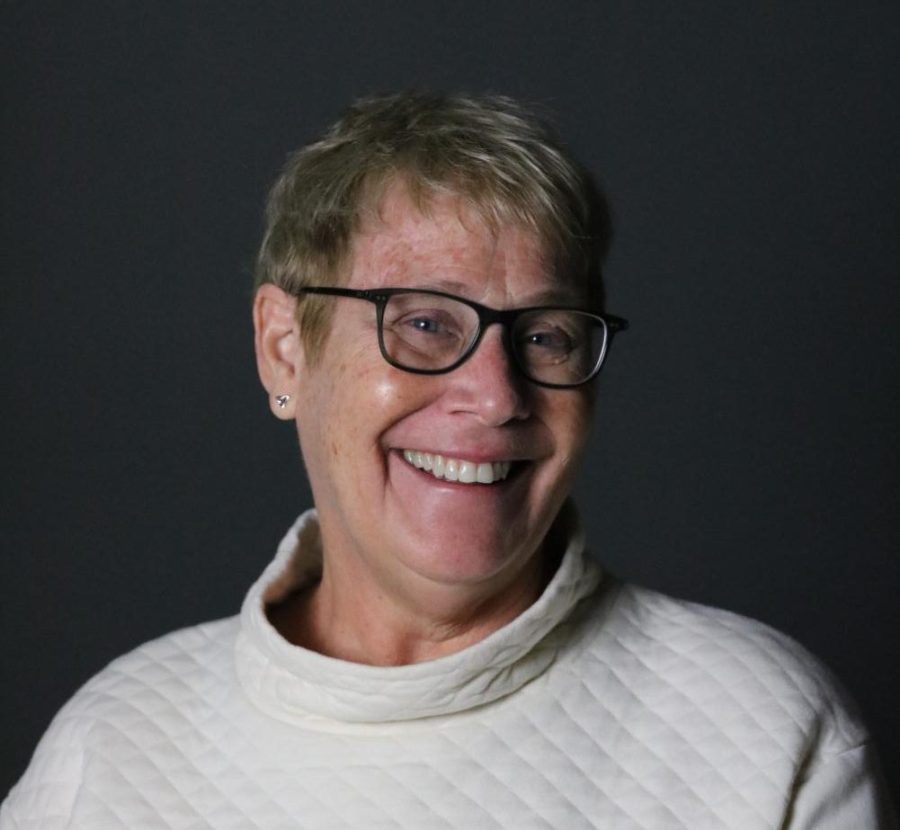 Mary Modzelewski
After 11 years of assisting CHS seniors in their transition out of high school, Mary Modzelewski (aka Modz) is preparing to make her own transition to retirement.
Prior to coming to Clayton, Modz worked at several different schools and universities. She started as a high school teacher, and from there, worked close to family in St. Louis at Washington University. She traveled all across the country visiting high schools for Wash U's School of Art and Architecture. After spending time traveling with Wash U, Modz accompanied her husband to Albuquerque, New Mexico, working at St. John's College in Santa Fe for nearly six years.
From New Mexico, Modz ventured to Illinois to work at the Illinois Math and Science Academy, then went back to Wash U, and ultimately, she and her husband moved back to New Mexico. However, when Modz's husband passed, she moved back to St. Louis to be with family. "I'm grateful that I landed in a place that helped me heal during a really difficult time," said Modz. Working at Clayton proved to be a "very healing experience" for Modz. She said, "Clayton is a wonderful community. Everyone embraced me … I felt very welcomed and loved during this time. You know, it was healing through grief, and that's how I happened to be here."
In her time spent at CHS, Modz has enjoyed getting to know the students as she works with them from junior year to senior year. Especially only meeting students their junior year, Modz has limited time to get to know everyone. "I come in not knowing anything about your history. So I get to know you through the inter- viewing process, and then from what you and your parents write about, by the end of your senior year, I feel like I really know people even though we just met," she said.
Aside from building connections with students, working at CHS, specifically, has offered its own appeals in Modz's career. "I love the student and parent body here," Modz said. "I've always felt supported, and you know, there's no cookie cutter mold of the answer to your solution about the future. So I love the complexity and I love the challenge, and with the support of students and parents, it's a fun challenge." Even when visiting Clayton as part of the WashU staff, Modz noticed the competitive environment, and this competitiveness hasn't decreased over time.
However, one of Modz's favorite parts of working at CHS has been the focus the school takes on student health and wellness. "I just feel like wow, we're really fortunate because we promote a place for listening and for inclusion, and so that, I think, is just the hallmark of who we are," Modz said. Having spent 11 years working as a college counselor at CHS, Modz has become a beloved member of the Clayton community, and although exiting CHS will be bittersweet for her, she is looking forward to everything retirement has to offer. "I feel like I will embrace these next steps like anybody who's making a change, and I don't know what to expect, but I know that I'll have more time to take care of myself," said Modz.