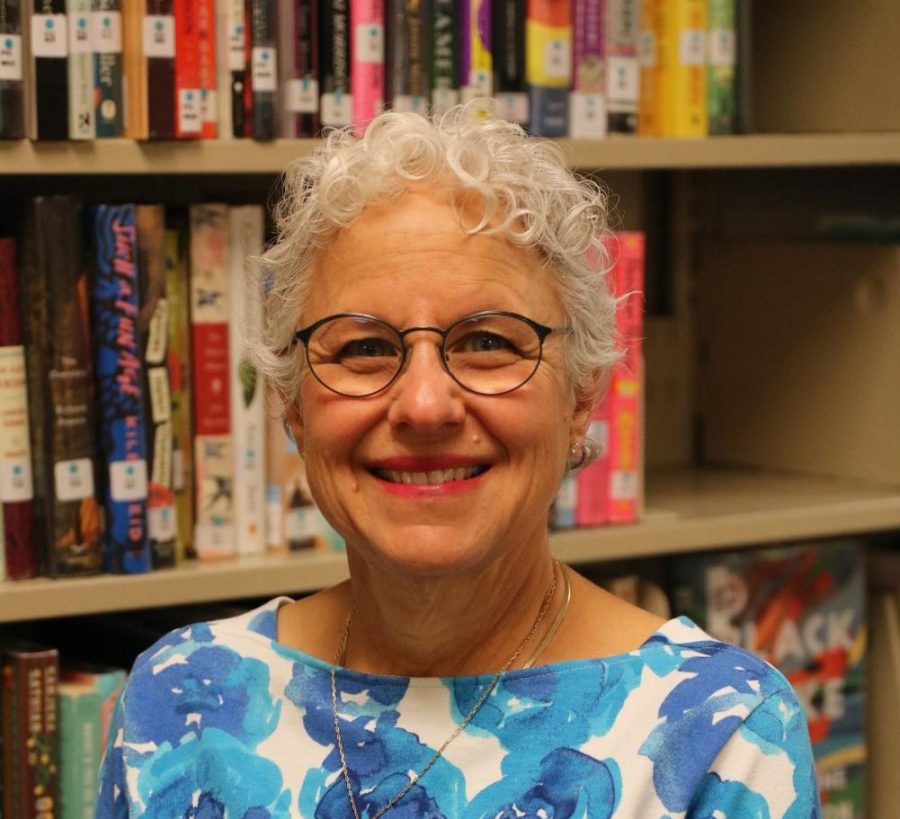 Betsy Baer
Betsy Baer has recently announced her retirement from the Clayton High School Library. She has spent the last 17 years working in our library, and even longer working in our district.
Since she first became a member of our Clayton School District in 1999, she has been making students' experiences– in school and in the library– better. This year, she has made the decision to retire, and begin the next stage of her life.
"It just seemed like the right time to retire," she said. "My family lives out of town, and I would like to travel and enjoy time with them"
Seventeen years is a long time, and Ms. Baer has accumulated many fond memories of her time at CHS. According to her, her favorite memory is her time working with Ms. DeRigne. "We seem to know each others' strengths," she said. Other favorites included interactions with the students. "[Some of my favorite mem-ories are] the satisfaction that each student has after reading a book, or helping a student with research."
Most of all, though, she says that it was "nice to feel a sense of belonging." This is a feeling that we can only hope to replicate for each teacher and staff member that passes through our doors. Ms. Baer is looking forward to the relaxation of retirement. She has stated that she is looking forward to the time to do things for herself, specifically time to visit family, travel and explore.
As for what she will be reading in retirement, or for those who would like one last book recommendation from Ms. Baer, she has stated that her favorite books among her latest reads are Circe and The Song of Achilles, both by Madeline Miller. "I enjoy her writing and interpretation of mythology," she said of the author.
As we bid farewell to a longtime member of the CHS family, we vow to keep up our reading and researching habits in her absence. A happy and fulfilling retirement to you, Ms. Baer, from all of us at CHS.