Record Breaking Chess
On March 5, the Clayton High School and Wydown Middle School chess teams won the tournament at the Iconic Center for Global Citizenship on the campus of Saint Louis University.  Taking home trophies for the first time since 1991.
"It was cool because we won a first place team trophy which barely happens," said Prakash Ramakrishnan, a sophomore at Clayton High School, who placed fifth in individual competition and first in grade level competition. 
The tournament was scholastic, meaning that there are many different grade levels from a variety of schools. The games are set up so that you play people with the same rank as you, 
"And then there's like, four, six rounds, like usually, like 30 minutes, you each have 30 minutes to play And it's Swiss style, which is like, basically, you have a rating and it goes up if you play more" said junior Samuel Rosenzweig who won 1st place in the 11th grade level competition and 2nd place in the individual competition. 
After the first round, players typically play other players with the same record as them. If you win, it's one point. If you draw, you lose half a point, 
"The better the person you play is, if you beat them, you gain more. And if you lose to them, you lose less. If you play a person worse than you and you beat them you don't gain as much but if you lose to them, you lose a lot" said Rozensweig.
"There are usually individual standings as well as team standings," said senior Jonah Feinstein, who placed third in individual competition and first in grade level competition. 
Many of the members studied specific tactics that would give them an advantage at the start of the game or went from the tactics they have always used. Although chess can be a fast-paced experience, it's important to slow down when you get frustrated and take a break. 
"When you're in a competition it's best to not focus on yourself, not focus on your opponent, … but just focus on the actual position in the game," said junior, Reed Gunn, who placed seventh in individual competition and second in grade level competition. 
Sometimes, you have to take a break in chess. If you play anxiously, you might slip up. 
"You lose 10 games in a row and you just feel terrible. The only thing that can make you feel better is to win. So you have to keep playing, but you get worse and worse, because you are getting more frustrated, and you just keep losing" said Gunn. 
"Sometimes you have to stop for a while.  because if you just keep going, you are going to be frustrated… you have to take a break sometimes" said Rozensweig 
But the interesting thing about the game is how unexpected the outcome can become,
"It's not that crazy of a thing, but I guess sometimes, you're way behind them, they can just make one mistake, and you can come back and win unexpectedly. So that's why you should never resign" said Rozensweig.
"One thing I like about chess is how it challenges me to think and use my minds eye to visualize the board in a completely different state. Sometimes I look at games played by grandmasters and I think it's amazing that any human is able to think ahead as far as they do" said Feinstein. 
Although the prodigies start playing before they can read and write it's never too late to start playing chess,
 "Anyone can start at any time. It's something you can do your whole life on like some physical sport. And you should practice playing online because you can play a lot more low stakes. And yeah, just play with your friends because it's more fun, "said Rosenzweig.
And everybody is welcome to the chess club!
  "Everyone who plays wants other people to play. It's like the opposite of exclusive. You want more people because it makes it more enjoyable." said Rosenzweig.
"Since a couple of other seniors and I are graduating this year, I really hope that the underclassmen in the club continue to recruit people and get people involved. Chess is a wonderful game, so the more people that we can have playing, the better" said Feinstein. 
Leave a Comment
About the Contributors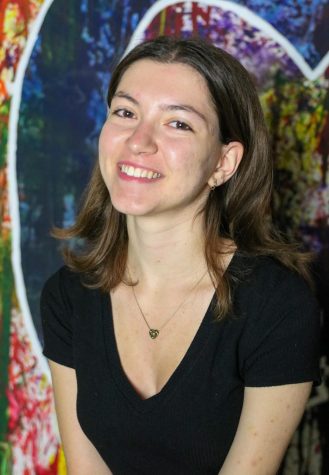 Ana Mitreva, Managing Editor
Ana Mitreva is a senior at CHS and this is her fourth year on the Globe staff. Last year she was a Page Editor and is a Managing Editor this year. Besides Globe, she loves swimming,...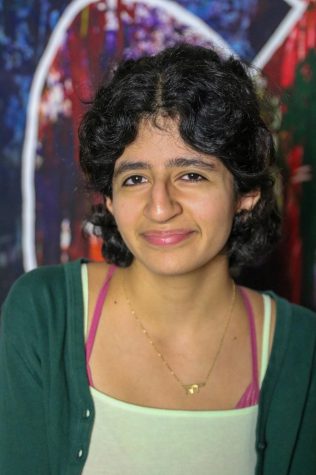 Isabella Bamnolker, Page Editor
Isabella is entering her second year of Globe as a sophmore. She is excited to write intresting stories, connect with new people on the Globe staff, and start working as a page...