CHS's new Class Officers
To the majority of Clayton High School students, this has been the first "normal" start to a CHS school year that they have ever experienced. Navigating between remote learning, vaccinations, schedule changes, social distancing, schedule changes, masking, more vaccinations, and more schedule changes, has been discouraging. So much has changed within the past two and a half years, that seeing groups of students walking maskless down the hallways is almost jarring, despite the fact that it was once the norm.
While it is important to acknowledge that the global viral pandemic has by no means gone away, a lot of progress has been made for students to return to a semi-normal learning environment. One integral aspect of the high school experience that has made its way back to CHS is the election of class officers. Last year, I wrote the profile on the elected class officers, and the energy of this year's elections was very different. There was a buzz in the air, This year, every window, doorway, locker, bathroom, and exposed patch of wall featured one or more campaign posters. This year, hundreds of pictures were posted online and several grade-wide group chats were made, all promoting catchy slogans and big promises. This year felt different, maybe normal. 
There are currently four class officer roles which could change as our student council (STUCO) evolves. "The role of the student council is to increase school spirit and student engagement in the building. We also serve as a liaison between the student body and administration," said T'Shon Young, the coordinator of athletics and activities here at CHS. The four current positions for each class are President, Vice President, Secretary, and Treasurer. The candidates for each of these positions compete for the ability to improve and reinvent school life for their class. 
During the recent class officer introduction, all class officers were required to sign a contract, binding them to their roles. Each position's respective and collective expectations were thoroughly delineated, and portions of the agreement read as follows:
"Hold a monthly class meeting to keep all Junior students in the loop of upcoming events, important dates, etc."

"Secure flatbed/trailer and truck for homecoming parade. Decorate homecoming float. Assist in arranging teams for class games for Fridays homecoming class competitions."

"Plan and organize at least 2 fundraisers for your class during the year."
The requirements are substantial, and in order to benefit the class, dedication is key. Other than the advantage of putting the title on college applications, one could argue that the responsibilities outweigh the prestige of the positions. Writing this profile last year and having the opportunity to interview the former elected class officers is what sparked my interest in running for Junior class president this year. But we at the Globe were curious as to what the motivations of my fellow class officers were for running. So we asked them this: What is your goal as a class officer this year?
President
Vice President
Secretary 
Treasurer
Freshman
Wayne Yue

"My biggest goal is to inspire learning, unite everyone, and to make this year awesome. I believe that this year is special."

Dante Zou

"My main goal as the Vice President of the class of 2026 is to spread more awareness about diversity for all races. I think that there should be more awareness about racial biases and make sure inequality is accounted for."

Ivy Jiajing

"Before these first two weeks in office, I might have said something like my goal is to change the definition of a core class from math, science, English, and history to personal finance and life skills. But now my goal is simply to not mess up for my class and defend the four of us from detrimental internal conflict."

Charles Balestra

"I ran for class officer because I wanted to help the school in any way I could, and by winning treasurer, I very directly can. I'm looking forward to helping with the class budget and planning fun fundraisers, even if it's a challenge." 

Sophomore
Shiv Patel

"As the president of the class of 2025, my main goal is to dramatically increase sophomore attendance at fundraisers as opposed to last year's turnout."

Charlotte Meyers

"My goal as the Sophomore vice president is to create a collective and collaborative class, and to be able to utilize those bonds to have a very school spirit-filled year."

Riley Zimmerman

"I want to bring more spirit to Clayton."

Harper Mettes

"My main goal as the treasurer of our class is to keep our money safe and to save up for money for prom next year."

Junior
Kipp Vitsky

"My main goal as class president is to bring the Juniors together as a more connected collective. If we can function as one cohesive class rather than a collection of separate groups, I know that we will have an amazing Junior year. Also, we want to raise money for next year. We're currently in a lot of debt."

Nicholas Sheppard

"My main goal as a class officer is to set up opportunities for people's voices to get heard. Everyone's ideas matter and it's vital that we listen to them."

Sophia Lu

"One of my main goals is to plan more engaging events that people will actually attend in order to relieve the Juniors of our staggering debt."

Simone Sah

"My main goal as treasurer is to incorporate various projects throughout the year to make sure that our class is can be cooperative as possible. Even though Junior year is challenging, we want to make sure everyone feels included."

Senior
Zachary Newmark

"My main goal as the Senior class president is to make our class more united and to have a great year."

Luke Stipanovich

"My main goal as senior vice president  is to bring Clayton's school spirit up to a whole new level. Since Covid happened, we have seen a decline in class pride, sports attendance, and school spirit overall. That is something that needs to change."

Ruby Nadin

"My main goal as secretary is to increase school spirit and to increase communication amongst the seniors in order to make sure everyone knows what's going on with the class."

Katie De la Paz

"My main goal as treasurer is to make sure our senior year is the best that it can be! I plan to do this through classwide fundraising events and spending our budget to go all out. The four of us already have big plans for homecoming decorations and senior week. Overall, we just want to make sure there's a lot of spirit this year."
Leave a Comment
Your donation will support the student journalists of Clayton High School. Your contribution will allow us to purchase equipment and cover our annual website hosting costs.
About the Contributors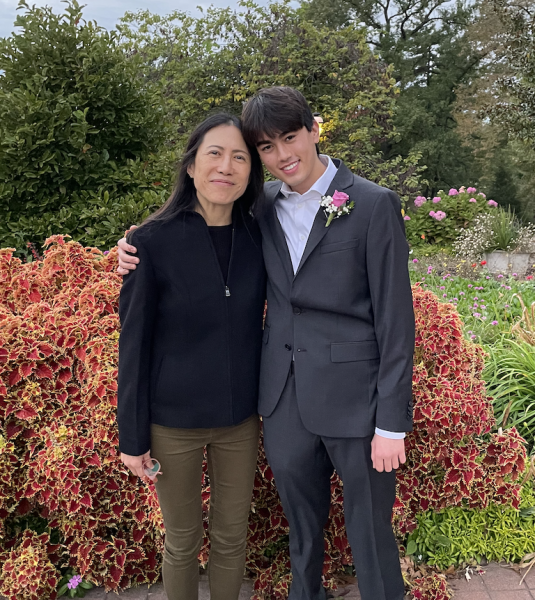 Kipp Vitsky, Editor-in-Chief
Kipp Vitsky is a senior at CHS. During his sophomore year, he made the impulsive decision to join his school's introductory school newspaper class. He had no prior journalistic...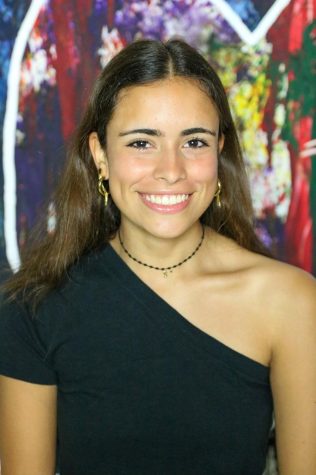 Sofia Mutis, Page Editor
Sofia is currently a junior at CHS and it's her third year on the Globe. She is currently a page editor. Sofia is excited about learning new techniques to become a better storyteller...