The Delmar Maker District
In 2002, Jim McKelvey, who co-founded the payment method Square, and Doug Auer purchased 5200 Delmar Blvd which now houses the Third Degree Glass Factory.
According to the glass factory's website, "… they [Doug Auer and Jim McKelvey] transformed a dilapidated 1930's car dealership and service station into a state-of-the-art glass facility with over 8,000 sq. ft. of usable space."
The glassblowing studio began offering classes to people who lived nearby and hosted many events. Third Degree served as the inspiration behind the Delmar Maker District as a whole.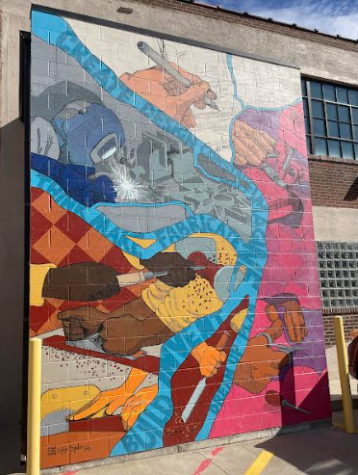 "Just over five years ago, Jim and I agreed that we would work to establish a district to bring other makers of artisan-crafted goods and services to Delmar, between Union and Kingshighway," said co-founder of the district Doug Auer.
The area known as the Delmar Maker District was chosen carefully, with an emphasis on the desire to grow the community both culturally and economically.
"History has shown us that it is often artists and makers that lead the way in revitalizing otherwise ignored and neglected neighborhoods," said Auer. The aim of the district is to continue the expansion of the arts and positively contribute to the area.
"Our community is still very young and has a lot of growing to do. But we have the beginning of a community of like-minded people with a common goal of making," said Auer.
Reactions from makers to the idea of the district were overwhelmingly positive and optimistic.
"This emerging area has a positive, energetic vibe with a variety of maker-related activities," said Mark Witzling, Executive Director of Craft Alliance, which is located within the maker district.
The district currently consists of Third Degree Glass Factory, MADE Makerspace, The Magic House, Maker Hill, and Craft Alliance but it is constantly growing.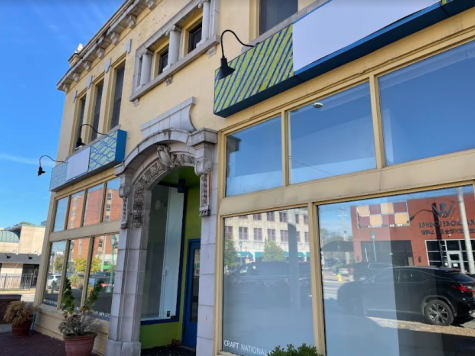 In early 2020, Craft Alliance made the decision to move their location after 50 years from The Loop to 5080 Delmar, entering the Delmar Maker District. Craft Alliance offers classes in art media from metals to clay to fibers to glass. They have an art gallery that showcases art from many different artists and gallery talks to learn more about the art being shown.
Before being able to move into the new building that was formerly Gunther Electronics, they had to renovate the building. This meant that Craft Alliance didn't open its doors to the public until October 2020.
While some were unsure about the move because The Loop was such a vibrant area, Pam Stanley an artist and teacher at Craft Alliance was excited.
"I [loved] the idea of the area and was excited about our move from the beginning. Being in an area that is more diverse gives us the opportunity to be more inclusive in the community," said Stanley.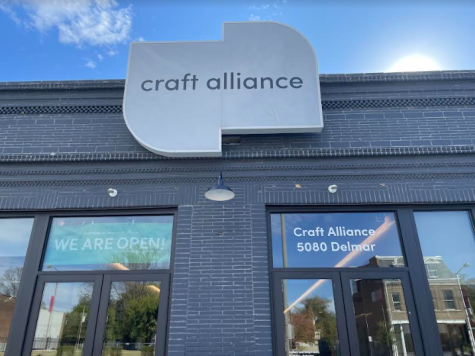 The change in locations also gave the artists working at Craft Alliance a community full of people like them who wanted to create. The location allows makers to have close relationships within the community to collaborate.
MADE Makerspace opened at 5127 Delmar in November 2018. MADE is a place where artists can create in a place that houses the proper equipment and encouragement from other members. "Your side hustle, your bright idea, your passion project," can all be made into a reality at MADE according to their website.
"The idea of a district, The Delmar Maker District, brought together both businesses and
local representation of the community to the table to create equitable ways to interact
with creative and inspiring environments," said the Director of Operations at MADE Makerspace, Vince Schell.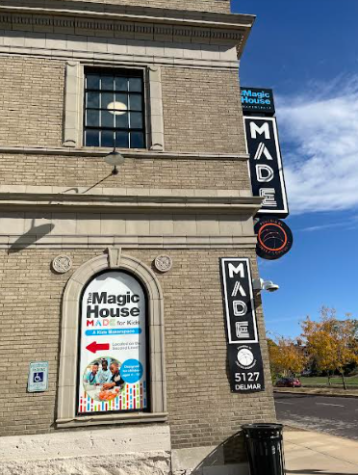 To become a member of the Makerspace you start by choosing your payment plan which starts at $85 a month, and then take an "access class" to get the proper training to operate the equipment they offer safely and correctly. They offer additional classes to those who want further education.
Third Fridays are yet another way to get community members involved with the District. Third Friday activities take place in the evening on the third Friday of each month and include demonstrations, art exhibitions, food, live music, and much more.
"Third Fridays are always interesting with something special happening, so that is a great time to come down and see what is happening, and most of the activities on Third Fridays are free to everyone," said Witzling.
"We hope that over the next few years we are able to truly establish a community where makers live make and sell, all within walking distance," said Auer.
The future of the Delmar Maker District is promising. Located at 5090 Delmar, Brew Tulum is a Mexican specialty coffee shop offering many different kinds of coffee and breakfast items that will be having its grand opening very soon.
The coffee shop focuses, "on education around coffee and the experience from growing the beans to drinking the final product," said Auer. They offer live coffee tastings that last 1.5 hours. These tastings will let the customer try fresh-roasted coffee, allow them to learn about the process of making the coffee, and everyone will be sent home with a 100-gram bag of fresh-roasted coffee. The shop will also cater espresso or pour-over brew bars to events. Their grand opening is set to happen in the coming weeks.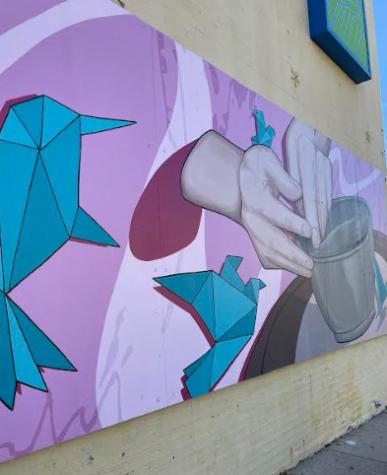 The Kitchen Sink is opening this Spring in the district; the cajun-creole restaurant offers a wide range of food from breakfast to dinner.
"With a little bit of luck we'll have a local craft brewery joining us next fall along with a companion restaurant," said Auer.
Makers in the area believe everyone should know about this lively community full of people who want to create amazing things.
"Our community is still very young and has a lot of growing to do. But we have the beginning of a community of like-minded people with a common goal of making," said Auer.
The District will continue to flourish and evolve to have more participating organizations to further their mission of building an area to help makers live, make, and sell.
"A truly organically grown district to represent the passion of creating. There is so much creative talent that is just getting started here," said Schell.
The artists in the community predict that the district will stick around for a very long time. "I see this area continuing to grow and become a pillar in the community," said Stanley.
Leave a Comment
Your donation will support the student journalists of Clayton High School. Your contribution will allow us to purchase equipment and cover our annual website hosting costs.
About the Contributors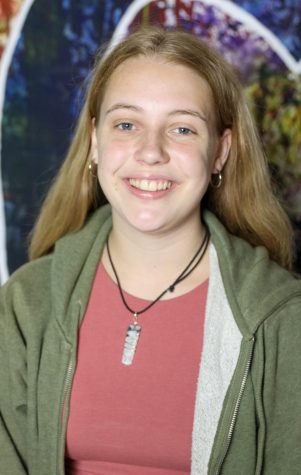 Madeline Jeans, Reporter
Madeline is a junior at CHS and is a page editor this year for The Globe. This will be her second year as a staff member. She participates in Best Buddies, Community Service Club,...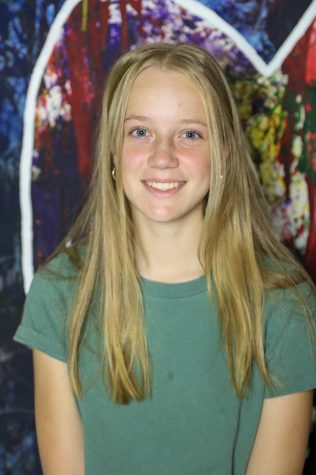 Analee Miller, Reporter
Analee Miller is a sophomore currently at CHS, and started globe this year as well as dance marathon and community service club. She played last year soccer for CHS and is excited...