Rules of the Road
How Students Can Drive Safer
December 6, 2022
Driving is how a large number of people commute to many places, and it's probably the biggest for students at CHS, where students are given two options of where to park. One parking lot is located near the Greyhound entrance by Stuber, and the other is by the CTE hallway. The majority of students who drive park in the Stuber parking lot, and it's not always easy to leave. Before school, there's never any traffic in the parking lot, but after school, most students are in a rush to get home, and therefore the atmosphere in the lot is rather unsafe; there is a lot of traffic and chaos. I believe students need to be more cautious when exiting the school property.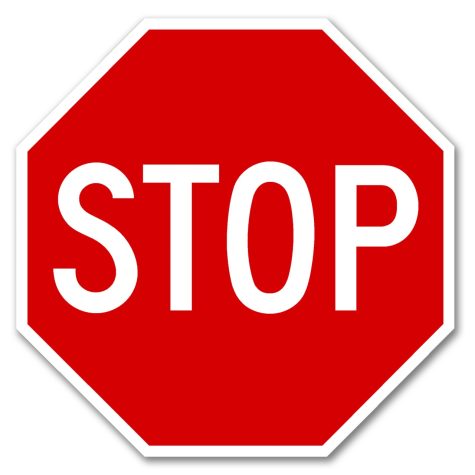 According to a survey that I conducted, only 8.3 percent of respondents say that the Stuber parking lot is chaotic before school, but after school, this number rises to 44 percent (December 3, 2022). Some of these respondents believe that students are speeding through the parking lot and are unaware of their surroundings. In other words, they're driving recklessly and aren't paying attention to other people in the parking lot. This only happens because most students are in a tendency to rush home right after school. Because of this, though, other people are at an increased risk of getting injured in a traffic-related accident, which could take place on campus if students continue to drive recklessly through the parking lots. Not only do students need to take safety precautions when driving through the parking lot, but there are things they can do to avoid getting into an accident.
I first got my driver's license in April last year, but I haven't been driving for six months after experiencing an episode back in May. Recently, I started driving again. Even when I couldn't drive, I still remembered how the road works. I've been watching compilations of car accidents on YouTube, but I mostly do this for an educational purpose. There are simple mistakes that people make behind the wheel, and even one so simple can be costly if you get into an accident, especially if you're at fault. Some of these mistakes include running a stop sign or a red light, driving over the speed limit, and distracted driving. Now that I'm driving again, I want other people, including students, to learn from this piece that I'm writing to ensure that all roads are safe to drive on.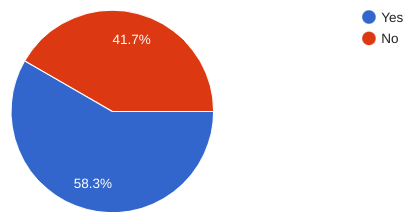 If you have your phone, put it where you will not touch it. You may be receiving text messages that you would answer, but you also have a task of keeping your eyes on the road. By using your phone, you are putting yourself in danger by putting your eyes on a screen instead of focusing on the road. According to the National Highway Traffic Safety Administration (NHTSA), texting and driving has been a leading cause of traffic crashes. In 2020, cell phone usage was a factor in 13% of fatal distracted driving accidents. That same year, 396 drivers were killed as a result of texting and driving. Thus, there were more than 50,000 distraction-affected crashes.
A stunning 58 percent of student respondents either text and drive, or check their phone while driving. This is clear evidence that the majority of teens check their phones behind the wheel, however, young adults are more likely to text and drive, according to a survey by the American Automobile Association (AAA). Nonetheless, using a cell phone behind the wheel, for any excuse, should not be permitted.
In April 2022, I was driving eastbound on the freeway when there was heavy traffic, and I witnessed an accident in my lane. I used my dash cam to catch the accident. When I first looked back at the video, I noticed that the driver who caused the crash braked late and therefore rear-ended the sedan in front of it. I'm positive that this could've been because of cell phone use, but I haven't heard anything since this crash occurred.
Keeping a safe following distance is the key. Many rear-end crashes happen because someone isn't maintaining a safe following distance. Whenever I'm driving, I always maintain a safe following distance to ensure that I will not rear end the driver in front of me when they begin to brake. In this manner, I have plenty of time to stop if I need to. For drivers who aren't maintaining their distance behind other drivers, their likelihood of getting into an accident and being at fault will increase.
While most people who make a mistake behind the wheel are the ones who are at fault, there are also actions that can be taken to easily prevent yourself from being in an accident. For example, when you are about to cross an intersection with a green light, please make sure to look both ways. Driving straight through an intersection is just like a pedestrian crossing at a crosswalk. Pedestrians are to always look both ways before crossing so that they are crossing the road safely. This also applies to all drivers because it's always possible that a distracted driver may be running a red light and cause an accident. If you always pay attention, you are saving yourself and another driver from costly insurance, whether or not you are to blame for a traffic situation.
A student wrote on my survey that driving is a privilege, and not a right. I definitely agree. There are still many people out there who aren't being their best self behind the wheel. We're not supposed to treat cars like toys; we're supposed to treat them like our best friend because they help us commute. I believe that I gain a lot of freedom when I drive, but this can be improved if drivers around me can show care for the road. Cars are vulnerable to harm or kill a person if they get into a serious accident caused by issues that have been discussed throughout this piece. Please remember to take driving for granted, and treat the roads as such.