Anti-Semitism in St. Louis
Recent incidents of vandalism spike fear for Jewish St. Louis residents.
On the morning of January 24th, around 8:30 am, staff members from Temple Israel in Creve Coeur discovered red spray paint on their synagogue's sign. The vandalism occurred overnight and is considered a possible hate crime by police. The police are still investigating the vandalism. 
The Creve Coeur Police Department chose to make details of the vandalism public, in hopes that community members would have helpful information. The spray paint tag on the sign was illegible, leaving officials without a potential suspect or motive. 
"We take any criminal activity or threat of criminal activity related to anti-semitism or threats of violence seriously," said Creve Coeur Police Chief Jeffrey Hartman. 
The police department is working with the FBI to identify potential suspects and head off any additional problems. 
The Creve Coeur Police Department has significant experience with anti-semitism, with five synagogues in its jurisdiction: Temple Israel, B'nai Amoona, Shaare Emeth, Temple Emanuel, and Traditional Congregation. 
"We have a very good relationship with the synagogues in our community and work very closely with them to quickly respond to and address any security threats," said Hartman. 
The synagogue notified their members of the incident via email, with a short message sent out by the synagogue's executive director, Rachel Wallis Andreasson. Additionally, preschool parents, including CHS Chemistry teacher and Jewish Student Union Club sponsor Sarah Falkoff, were informed via email about the vandalism. Despite being told there was no credible threat to their children, the event was a shock to many. 
"It really puts you on edge and freaks you out," said Falkoff. 
All traces of paint were removed by Temple Israel maintenance staff shortly after the incident.
There was a significant social media reaction to the incident, with various posts and graphics denouncing the vandalism. Major media outlets ranging from St. Louis Jewish Light to Israel National News also publicized the incident. 
Alex Slen, president of the Jewish Student Union at CHS, called for awareness of the prevalence of Jewish stereotypes and how they lead people to believe that hate crimes no longer happen. 
"I feel like people have this misconception of Jews having these very high places in society and all of these types of things. But antisemitism still very much does exist," said Slen.
Anti-semitism is a growing problem nationally, with 57.8 percent of hate crimes committed in 2018 having an anti-semitic bias as motivation. 
"Anti-semitism is increasing in the 4th grade to high school age group," said Falkoff.
When Falkoff was at a baseball tournament with her eleven-year-old son, she witnessed a group of teens taking a selfie. The teen said "smile, Hitler" as they were taking the photo. Falkoff was horrified by this incident, as the teen's parents were nearby and did not reprimand them or even acknowledge their children's actions when confronted. 
"
""It really stirred up emotion in me that I didn't think it would"
— Sarah Falkoff
"It really stirred up emotion in me that I didn't think it would," said Falkoff. 
As JSU sponsor, Falkoff interacts with Jewish CHS students regularly. At JSU antisemitism is regularly discussed with Jewish and non-Jewish students alike. 
St. Louis has experienced several high profile incidents of anti-semitism in the last several years, including overturned headstones and vandalized graves at Chesed Shel Emeth cemetery in 2017, and anti-Israel leaflets distributed at a recent Highcroft Elementary school international night. 
"Anti-Semitism is alive and well in the St. Louis community," said Falkoff. 
Falkoff detailed a recent inicident at Highcroft Ridge Elementary School in the Parkway school district. Parents brought and distributed fliers with anti-semitic and anti-Israel messages at a schoolwide international night.
" To be honest, I think this one bothers me more.You have parents bringing this to an international night in front of students," said Falkoff.
Due to an increase in these such incidents, Falkoff believes students should be equipped with tools to combat anti-semitism and other forms of hate speech. 
"Students should not follow people (online) who spout hate, or give them attention. For example, Kanye, not giving him the stage or the platform," said Falkoff. 
Falkoff also emphasized that these tools applied to all forms of hate, online and in person. 
"If you see something that's not right, any form of cultural attack, you need to stand up and say something, or report it to someone you trust. If something has happened to you as a student, find someone who is the safe space and say something," said Falkoff.
Leave a Comment
Your donation will support the student journalists of Clayton High School. Your contribution will allow us to purchase equipment and cover our annual website hosting costs.
About the Contributors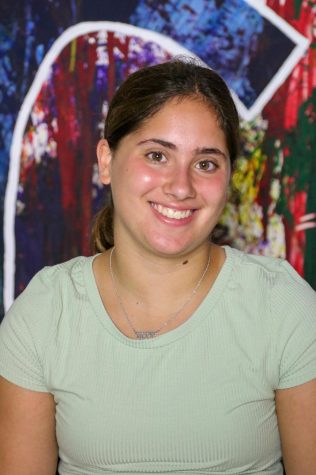 Alex Cohen, Managing Editor-In-Chief
Alex Cohen is a senior at CHS and this is her 4th year on Globe. She joined Globe because her 8th-grade English teacher handed her a copy of the Globe and told her to try it out....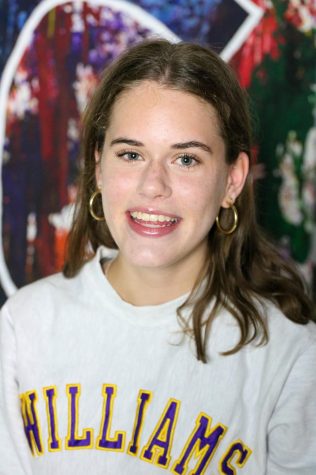 Isabel Erdmann, Managing Editor
Isabel (Izzy) has been working for The Globe since her sophomore year. She is now a senior and is excited to finish up her last year with more stories that are prominent in the...