Jordan Walker, the future of the Cardinals
With the 21st overall pick of the 2020 MLB draft, the St. Louis Cardinals drafted third baseman Jordan Walker. From the beginning, the media recognized this as a strong pick due to Walker's high potential power, although his contact caught the concerns of scouts. However, no one could have predicted him developing into a 5 tool prospect who may be the future of the Cardinals.
Walker started his Minor League (MiLB) career in 2021. His contact concerns were almost instantly resolved as he held a .374 batting average (BA) and a 1.162 on base plus slugging (OPS) through 27 games in A ball. Walker debuted on the top 100 prospects at #63 but continued to be overshadowed by rookie Dylan Carlson and top prospects Nolan Gorman and Matthew Liberatore. Walker also earned a promotion to High A, where he closed out the season, holding a .292 BA along with 14 home runs in 82 games. 
After a strong 2021 season, Walker exhibited his talent in the Arizona Fall League. As a result, Walker earned the top Cardinals prospect spot and #6 in the nation. He spent the entire 2022 season in Double A, where he continued to show his promising power, hitting 19 HR in 119 Games. In August of his 2022 season, Walker took a spot in the outfield for the first time in his career. 
Walker spoke about his transition in an interview with STL Pinch Hits.
"To be honest, in any way they can use me, I'm happy," Walker said. "Honestly, for me being in the outfield, I like opening up my opportunities. Maybe I can play third baseman and I can play positions in the outfield. I feel like whatever it takes for me to get to the league, I'm willing to do it. And wherever they want to put me, I'm willing to adjust."
Walker's start in the outfield was difficult, as he struggled with the various new skills required. However, Walker inevitably found his rhythm and has spent his time in the big leagues playing right field.
Walker looked even better in the Arizona Fall League this past year, hitting 5 HR in 21 games, and putting up a .935 OPS. This impressive performance earned him the #4 prospect rank in all of baseball. The #4 ranking is the second highest a Cardinal has ever been on the pipeline rankings, and surpasses the heavily hyped up Alex Reyes.
Walker was one of 22 non-rostered Cardinals to be invited to spring training, and despite never playing a AAA game, he came to compete for a spot on the major league roster. Hitting three HR in his first few games on the team, Walker neared the top of almost every offensive statistic. Although he briefly slumped after a minor shoulder injury, the team still decided he was ready to skip AAA and make the opening day roster.  
In just his first few games in the Majors, Walker was already making history. Walker recorded at least one hit in all of his first 12 games, tying a record held by Eddie Murphy in 1912 for longest hitting streak at the start of a MLB career by a player 20 or younger. This impressive start for Walker only further proved that the Cardinals made the right decision. 
Daniel Guerrero is a sports writer for the St. Louis Post Dispatch who focuses on the Cardinals' minor league status and farm system.
 "I've heard the Kris Bryant comparison a lot," Guerrero said. This is mainly due to Walker's size and versatility. Obviously, Walker would hope to have less injury issues than Bryant, but prior to the shortened 2020 season, Bryant was on a good pace for 350+ Home Runs and over 1000 RBI's.
Benjamin Hochman, a sports columnist for the St. Louis Post Dispatch, didn't have an exact player comparison, but he had very high expectations for Walker.
 "He's optimistically a 35 home run guy, who can flirt with 40 and put up a good average," Hochman said.
Hochman added that he "projects to be a generational star," citing his size as a big factor.
Although the 2023 rookie class is filled with talent including Corbin Caroll, Fransisco Alvarez, and Masyn Winn, a teammate of Walker's, both Hochman and Guerrero felt Walker's size could play as an advantage for him. Guerrero added that his power tool and potential would also bring something new to the table.
"Walker still needs to grow into his body," Guerrero said. Unlike some of the other power centered prospects, Walker is only 20 years old and still has time to grow his power.
Walker has consistently appeared to fans as a mature, charismatic and likable person on and off the field. Guerrero and Hochman doubled down on this belief, agreeing that he fits those traits through the interviews they've conducted. 
"[Walker] knows what it means to be a baseball player," Guerrero said. 
He is determined to follow his goals which were a significant attributor as to why he made the Opening Day roster. 
"[Walker] has all the traits of a hungry but humble player," Hochman said. 
Hochman also added that Walker is "a delightful human who wants to get better, and knows he can get better." Walker's maturity is a huge piece in his performance and other crucial aspects including staying out of conflicts, dealing with injury and, as Guerrero noted, dealing with slumps such as the one he had at the end of Spring Training.
Guerrero brought up consistency as a key factor for Walker. 
"It will be an up and down thing for him to learn outfield on the fly at a major league level, but he's been able to do it in the minors and has been able to hit consistently." 
Hochman and Guerrero both mentioned fielding and lack of development in an outfield position as Walker's main concern, although neither viewed it as too much of a problem. 
"He needs the reps to get better," Hochman said, and added that there's a strong defensive culture in the organization right now.
Despite the risks, Hochman felt that "that's kind of just the way things are going nowadays" and that "these days the top prospects don't need that extra year in the minors anymore." Guerrero had a similar view, saying "It's all about putting your best 26 players out there."
Given the contracts of rookies like Diamondbacks' Corbin Carroll, Pirates' Ke'Bryan Hayes, and Braves' Spencer Strider, there's been some speculation of Walker fitting into that category and getting an extension.
"The Cardinals will definitely look into it," Hochman said. 
Hochman added that Walker and his family love the Cardinals community and would love to stay. Additionally, there's no reason the Cardinals wouldn't want to lock up a young star like Walker.
 This season, Walker will be surrounded by experienced baseball players and coaches, which will only further advance his play style and production. Based off of his first few games alone, Walker may be the offensive piece that the Cardinals have been looking for.
Leave a Comment
Your donation will support the student journalists of Clayton High School. Your contribution will allow us to purchase equipment and cover our annual website hosting costs.
About the Contributors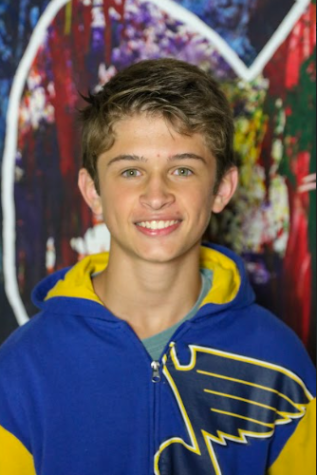 Charlie Balestra, Page Editor
Charlie Balestra is a sophomore in his second year on the Globe. He is constantly striving to write stories to the best of his ability. This school year, he is looking forward...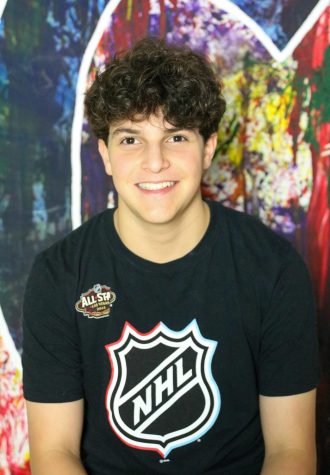 Micah Lotsoff, Reporter
Micah Lotsoff is a Freshman Reporter of the CHS Globe this year. This is Micah's first year writing for any newspaper, but he loves writing and sharing his opinion. Micah has always...