Alpha Phi? Tri-Delta? Kappa Kappa Gamma? Greek life has been prominent throughout college life for decades, even centuries. A great way to make friends, meet new people, and feel a sense of belonging. College can be hard, especially if you are in a place where you know no one; making friends can seem impossible. Joining a sorority makes that just a bit easier. The girls you meet in your sorority could be your sisters for the rest of your life. 
Sororities value women's empowerment. The goal is to be surrounded by strong, educated women who push each other to be their best. The dynamic of sororities goes back over a century ago. Women have always been behind men in the educational system (Harvard didn't even let women receive undergraduate degrees until 1963). It wasn't until 1981 that women held 50% of undergraduate degrees. 
The first brave few women who attended colleges saw that men had these groups known as frats, so why couldn't they as well? Women's frats (now known as sororities) were established to create a community of empowered, strong, and hard-working women. Alpha Delta Pi was the first secret sorority for women in 1851, followed by Phi Mu in 1852. In 1882, Gamma Phi Beta was the first group to refer to themselves as a sorority.
Despite how it seems, sororities are not only for fun and games (they can be), but to create a supportive environment for all women, not just in college, but your sisters are supposed to be there for you for the rest of your life. Creating this "Community of sisterhood" is what matters most to the girls. Whether you're a Delta Gamma at the University of Arizona or the University of Alabama, they are your sisters no matter what. 
Sororities today and sororities in the late 1800's are two completely different dynamics. Today, it is an extensive weeklong process filled with excitement and exhilaration but also with stress and anxiousness: Will I get a bid from the sorority that I want? It is never guaranteed. Some girls go to a certain college specifically for Greek life. For example, sororities are the heart and core of the college lifestyle at the University of Alabama (and most other schools in the South). And at a school like that, if you don't get a bid, having a successful social life may seem impossible after that. At some schools, sororities are the college, and not getting in could significantly impact your ability to have fun.
"As you can imagine, I've always wanted to rush and be a part of Greek life at my university. Since rushing a few weeks ago, my experience has been amazing. I always have girls who I know have my back and are there to take care of me. I've met so many girls who belong to other chapters as well throughout the process, who I love. Overall, I would recommend Greek life to anyone. I love having strong, positive girls in my corner and can tell my chapter will be a positive aspect of my college life."
— Schoemehl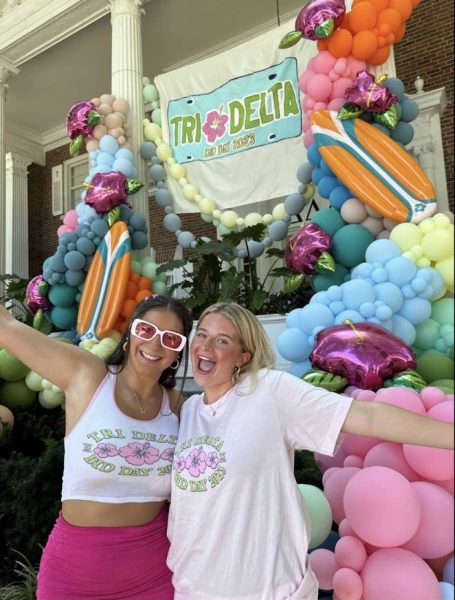 All in all, sororities allow girls to make friends,
empower each other, and prepare for life after college. It creates a feeling of unity, sisterhood, and a sense of belonging where you are loved and cared for by other kind and confident women. 
————————————————————————————————————————————-
THE RUSH STEPS 
Interested in rushing in college? Or maybe just curious about what to expect or what happens? These are the general steps that girls go through around the country when rushing (obviously, it can vary slightly depending on the school) 
Round 1: Open house This is the least formal round. You get to look at all of the houses and get to know each sorority while they get to know you. You will be greeted by joyful, dancing and screaming girls at each house. It can be overwhelming but in a good, fun way. They grab you by the hand and chant their sorority. 
Round 2: House Tours After the first round, you probably have eliminated a couple of houses, so now you are looking more in-depth at the ones you liked the best. You get to see how the sisters live and work together. 
Round 3: Philanthropy If you have made it to the third round, this is where you get to know the personalities of the chapters that you picked (and that picked you as well). This is the round to see which sorority's values align with your own. 
Round 4: Preference This is the most serious round. If you have made it to this round, this is the last step. At this point, you are down to two to three sororities that you like, and they like you back. You usually sit down with one girl and talk with them. It's a completely opposite vibe from the first round. No screaming or cheering, but deep conversations with your potential sisters.
Round 5: Bid day This is when you officially get the offer to be in a sorority. The most exciting day for some, maybe not so much for the others who don't get a bid. Most of the girls that have reached this process, however, do receive a bid from the sorority that they desire. 
"Rush was a very long week full of long days. It [could] be very stressful, but the process was worth it. Going in with an open mind was a must. Overall, it was a great experience for me, and I'm so happy with where I ended up"
— Conrad