Sustainable Thinking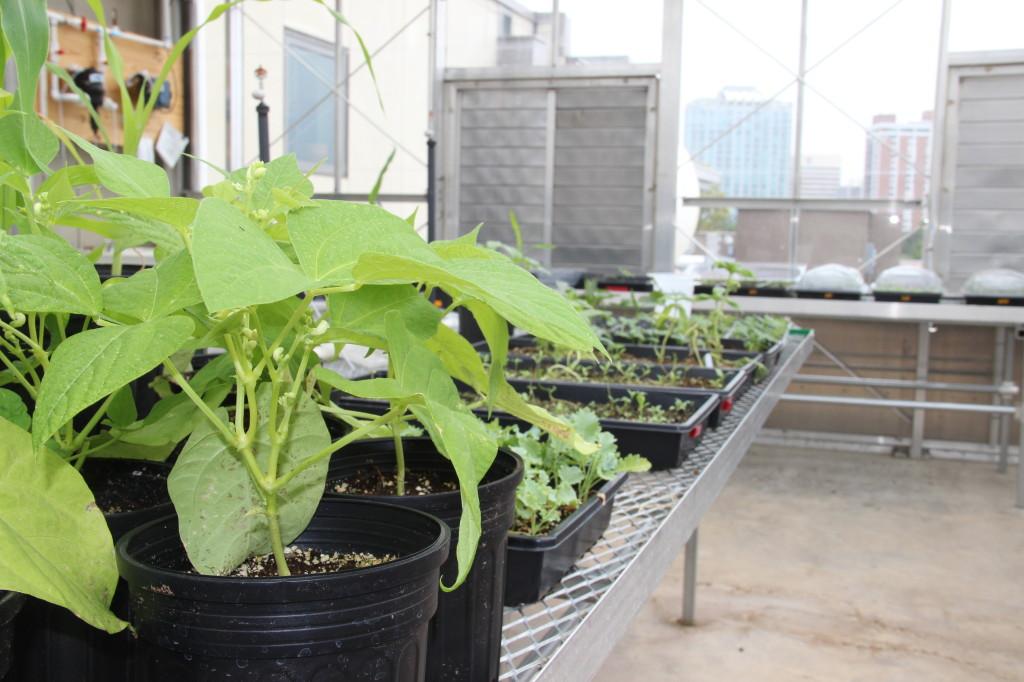 An indoor bee structure hangs off the wall of a busy hallway. Just a few floors below bluegill fish swim in a deep indigo tank, surrounded by a gravel bedded garden complete with budding pineapple.
This is not a university lab or environmental studies building, this is the Maplewood Richmond Heights school district.
Emerging as one of the most innovative districts in Saint Louis, Maplewood Richmond Heights has made remarkable steps with integrating green education into their schools. Pioneered by Linda Henke, former assistant superintendent of CHS, the District's sustainable initiatives include not only environmentally friendly buildings, but also a unique set of sustainable education programs.
These programs are creating a lasting affect on the student body at Maplewood Richmond Heights. Beth Rowland, the Director of Buildings and Grounds for the district said, "I feel there is a much higher awareness of our surroundings and an eagerness to be more responsible as we continue to grow."
Across the street from the back entrance of the combined middle school and high school are two student-maintained gardens. Throughout the year groups of students harvest produce for the school cafeteria and even package seeds to sell at local farmers' markets.
Both the elementary school and early child-care center have chicken coops, which draws families from around the community to assist with their upkeep.
In the last few years it seems as though sustainable building has transitioned from being sporadically used to a common feature of many high schools. The Clayton School District has embodied this kind of green thinking during various construction projects in the past few years.
The most recent green additions to CHS are solar panels, which will be installed by fall of 2013.
Every building in the District will have solar panels, which will serve as a teaching tool as well as an energy source. Microgrid, the solar energy company Clayton is using, will install an interactive solar kiosk with each panel where students can access information on the production of the energy.
"I think the panels will be a great component that we can tie directly into our science curriculum… Once the panels are put in place I am excited to see what the potential might be," Gutchewsky said.

The new panels represent the head of Clayton's new energy movement.
"Solar panels are just one of the things we are doing green,"  Tim Wonish said, the director of Facilities Services in the Clayton School District.
The 2012 addition to CHS has received LEED Silver certification, which included criteria of lighting systems, air conditioning, building waste, and recycling.
Further initiatives in sustainable education are coming from the 2012 greenhouse. The new plant science course, offered in the spring, hopes to partner with Monsanto and the Danforth Plant Science center.
Even through small actions, CHS has found success in the students involvement in sustainability, "If you look at some of the recycling containers at our school buildings they are filled with cardboard and plastics; it's definitely a step in the right direction," Wonish said.
In 2009, Crossroads College Preparatory School, a middle school and high school located off of Delmar, became the first LEED certified school building in the Saint Louis metropolitan area. Natural light floods science classrooms, and one step outside places students in a large rain garden, dense with native Missouri plants.
Microgrid has seen a drastic increase in the number of high schools become interested in solar energy. Other schools to recently receive solar panels include SLUH, the Rockwood School District, and Maplewood Richmond Heights. Students are eager to embrace alternative sources of energy.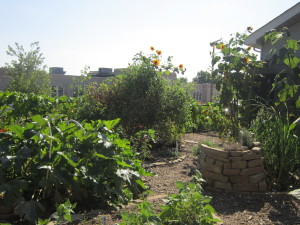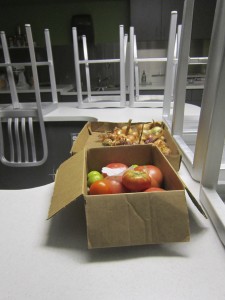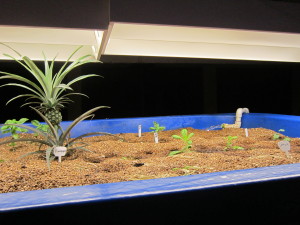 Marisa Lather, the Marketing Director for Microgrid, said, "Now more than ever, students are showing incredible interest in clean energy. When you combine hands-on education with bright, eager minds, it is a winning situation."
Embracing sustainable building and teaching is no cookie cutter formula. Although additions such as solar panels will save schools money in the long term, investing in such technology is not necessarily cheap.
Whether students are allowed to learn under solar powered lights or simply learn about lessening their carbon footprint, sustainable thinking in high school is definitely moving in the right direction.
About the Contributor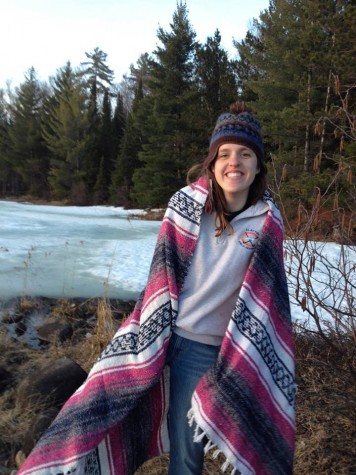 Marina Henke, News Section Editor
Marina is a senior at Clayton High School, who enjoys playing field hockey and running.  She has a twin sister, Gwyneth, and an older brother named Nick.  She likes being outside...